ARC Climbing Walls

Climbing walls that marry engineering and artistry
With more than 120 gyms worldwide, Vertical Solutions has designed and built stunning facilities in a variety of styles, venues, and locations. See the full scope of what we can do and how we can help bring your vision to life.
Features and Benefits
No abrupt angle changes allow for graceful routes and flowing climbs.
Exceptionally strong and rigid panels with seamless climbing surfaces.
Limitless aesthetic options using bright Baltic Birch hardwood as the base and exotic hardwoods for details and accents.
Textures are scuff resistant, easily cleaned, and available in various grip levels.
Custom staining or paint coatings that are ultra-resistant to smears, wear, cracking, and delamination are also available.
Customizable t-nut density to accomadate your gym's desired hold density.
Easy maintenance to keep the walls fresh at every re-set.
Stainless steel bands protect walls and ropes at contact points.
Five-year warranty on wall and surface finish.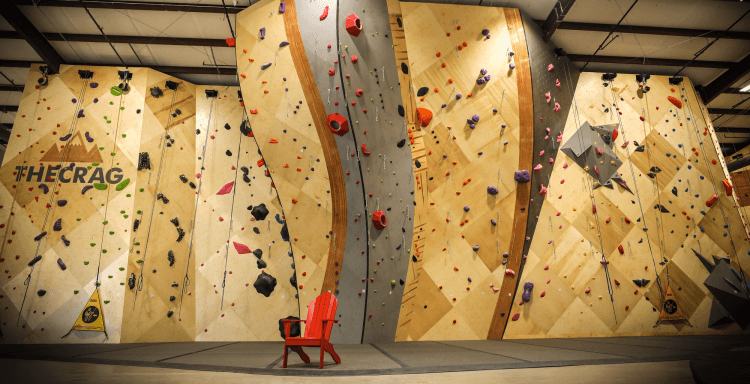 Frame
Our welded and bolted structural steel frame is the backbone of our climbing walls. Top-of-the-line engineering ensures that every inch will meet or exceed CWA industry standards, so you feel confident knowing safety is a priority.
The primary components include custom-rolled iron tubes and bars, specifically fit to your facility. Ultimately, the custom nature of our walls improves project flexibility on-site in a way that no other competitor can provide.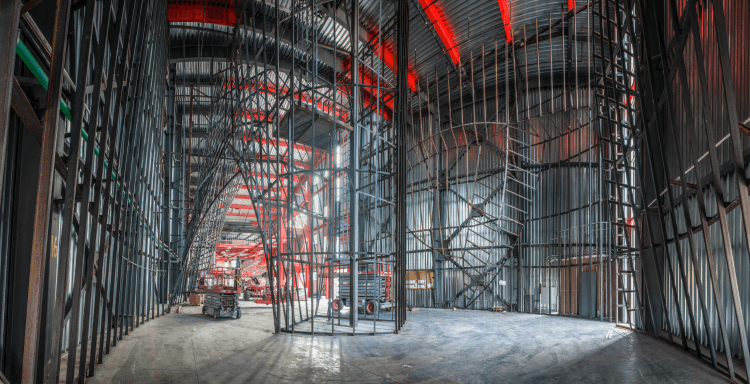 Core
Three layers of sheeting material create the climbing surface on our ARC Walls, forming a wall thickness of 1.25". This method allows for curved design elements and creates a stiff and durable base, which won't flex under use or be vulnerable to damage from screw holes.
The Vertical Solutions multi-layer construction method, paired with our final epoxy-based coating, offers seam rigidity, increased t-nut strength, and overall strength that surpasses industry standards.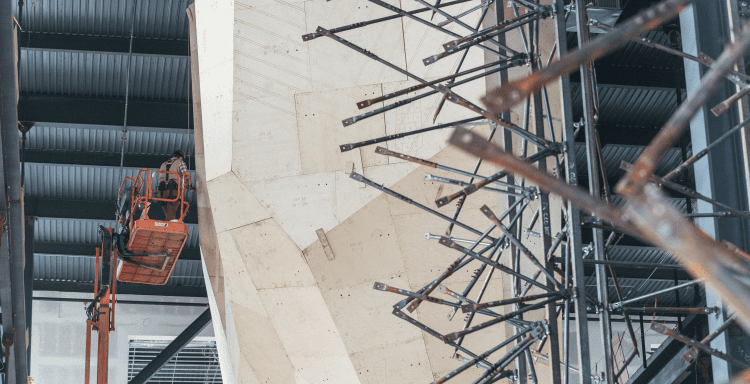 Material
Ultimately, how much of the wood's innate personality you showcase is up to you. You can choose to exhibit all its natural beauty and impact, or soften it to match your gym branding with unique stains or paints.
Either way, working solely with wood means there's no getting away with a sloppy cover-up job using auxiliary textures and paint, so you can trust our superb quality and craftsmanship every time.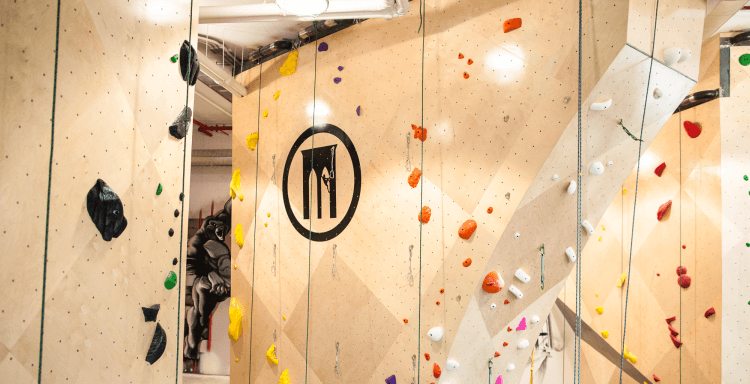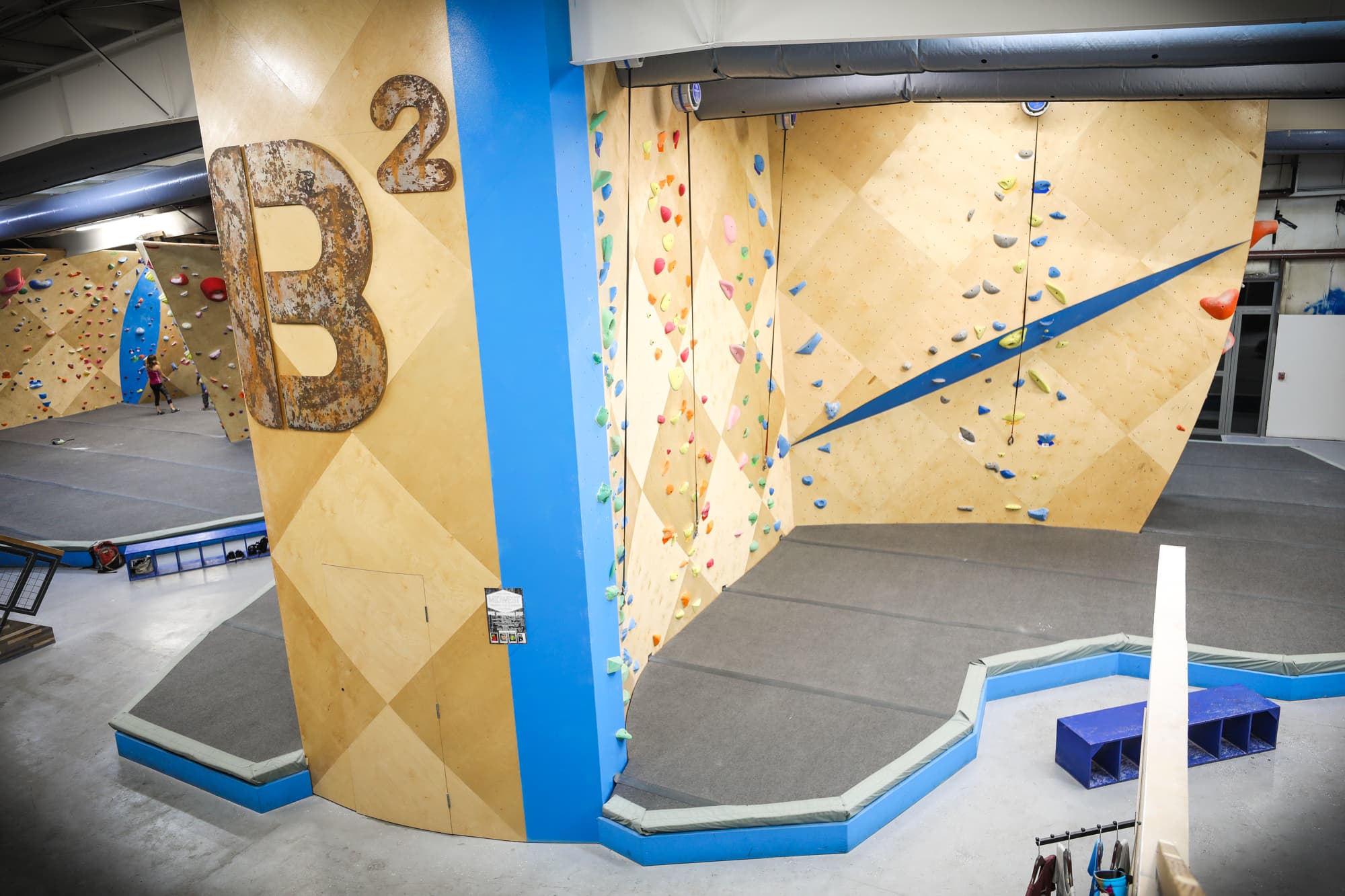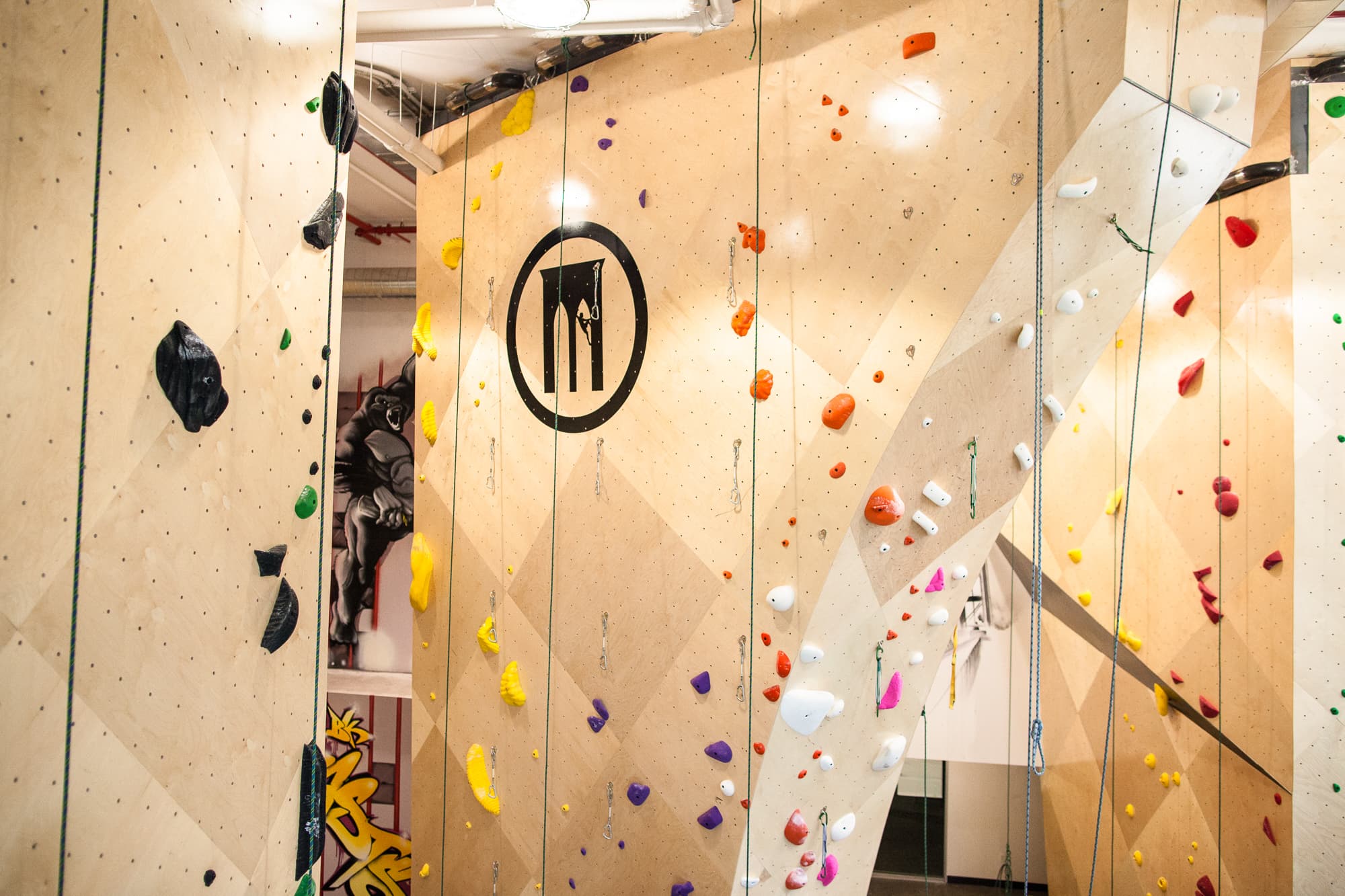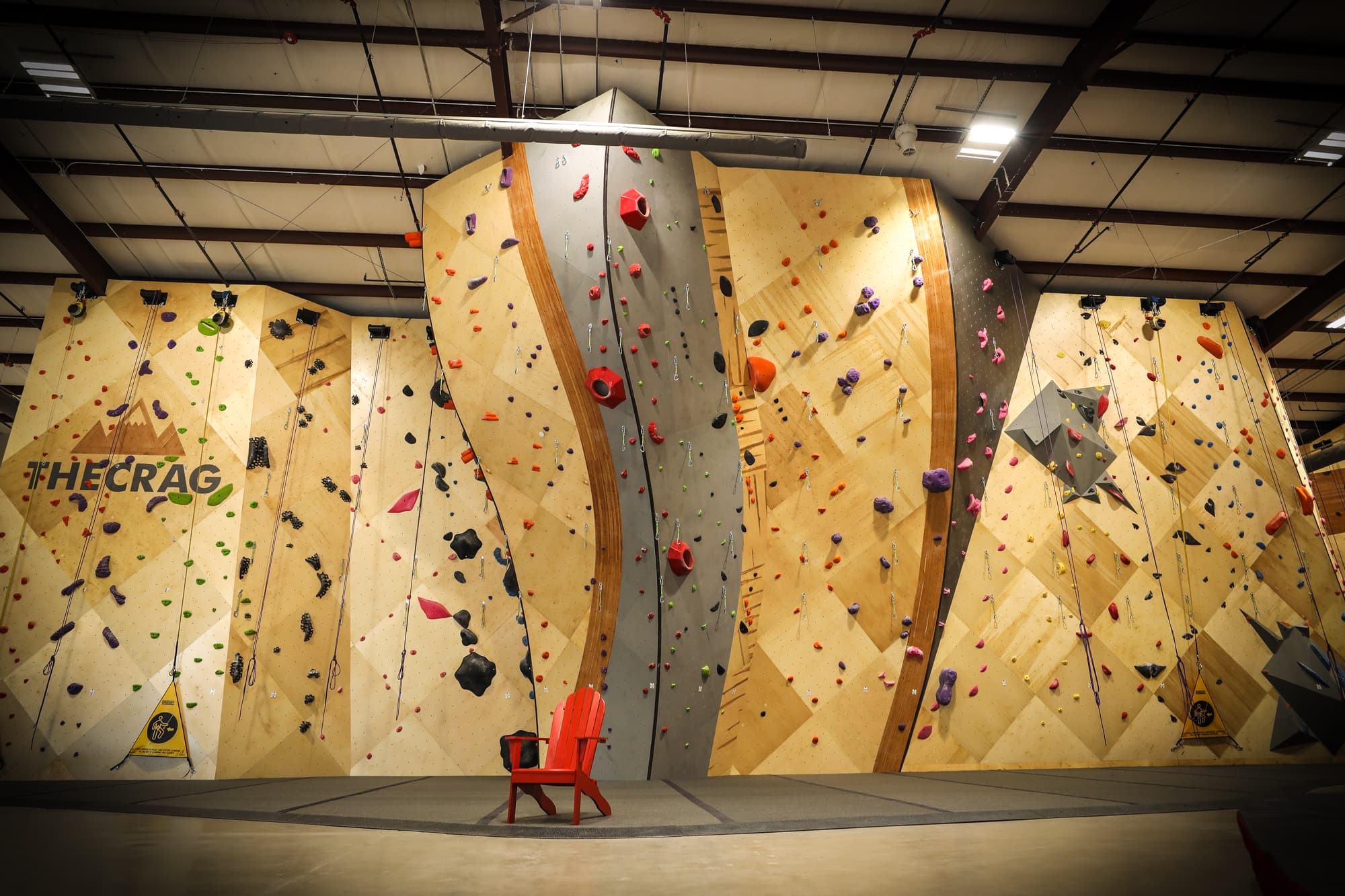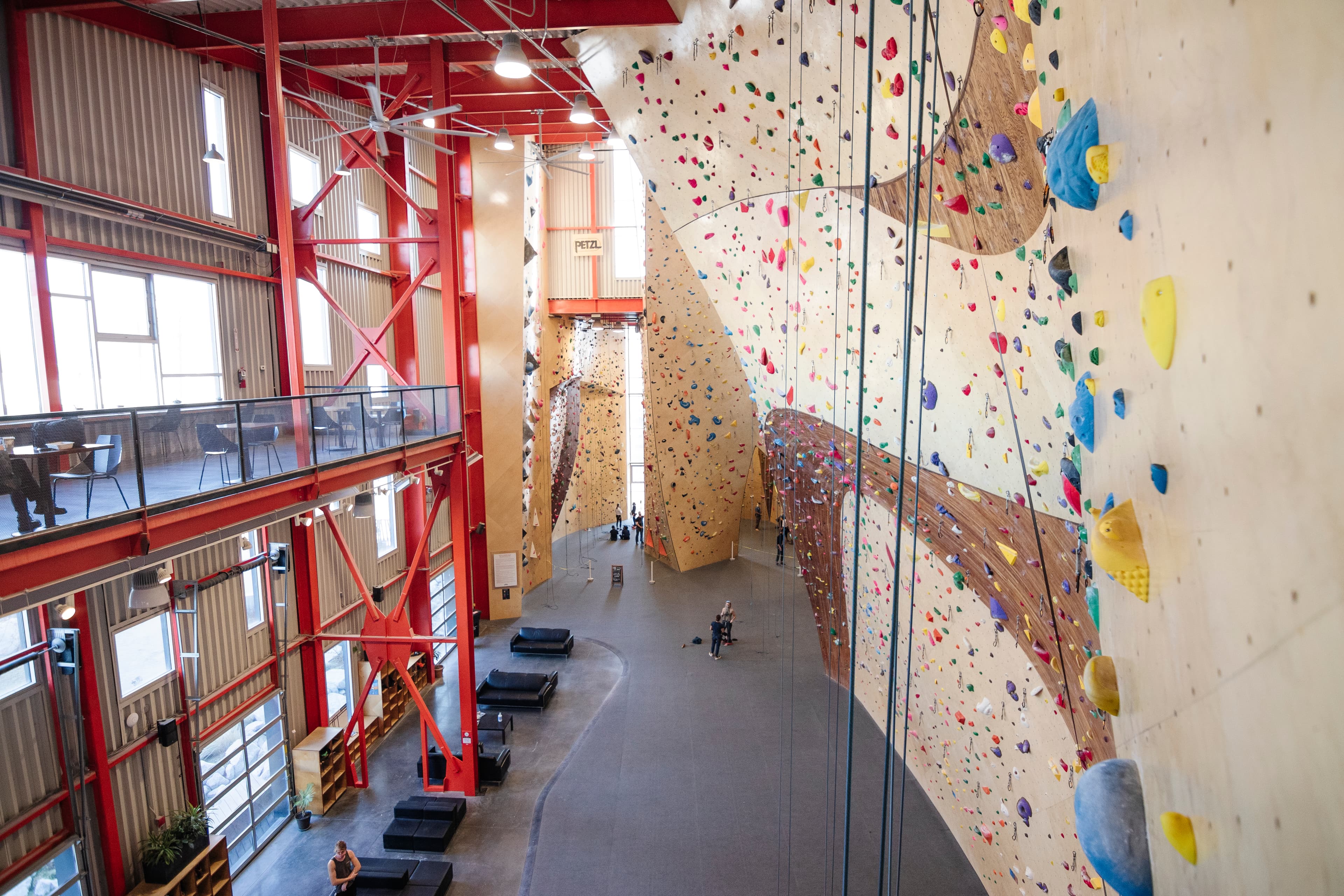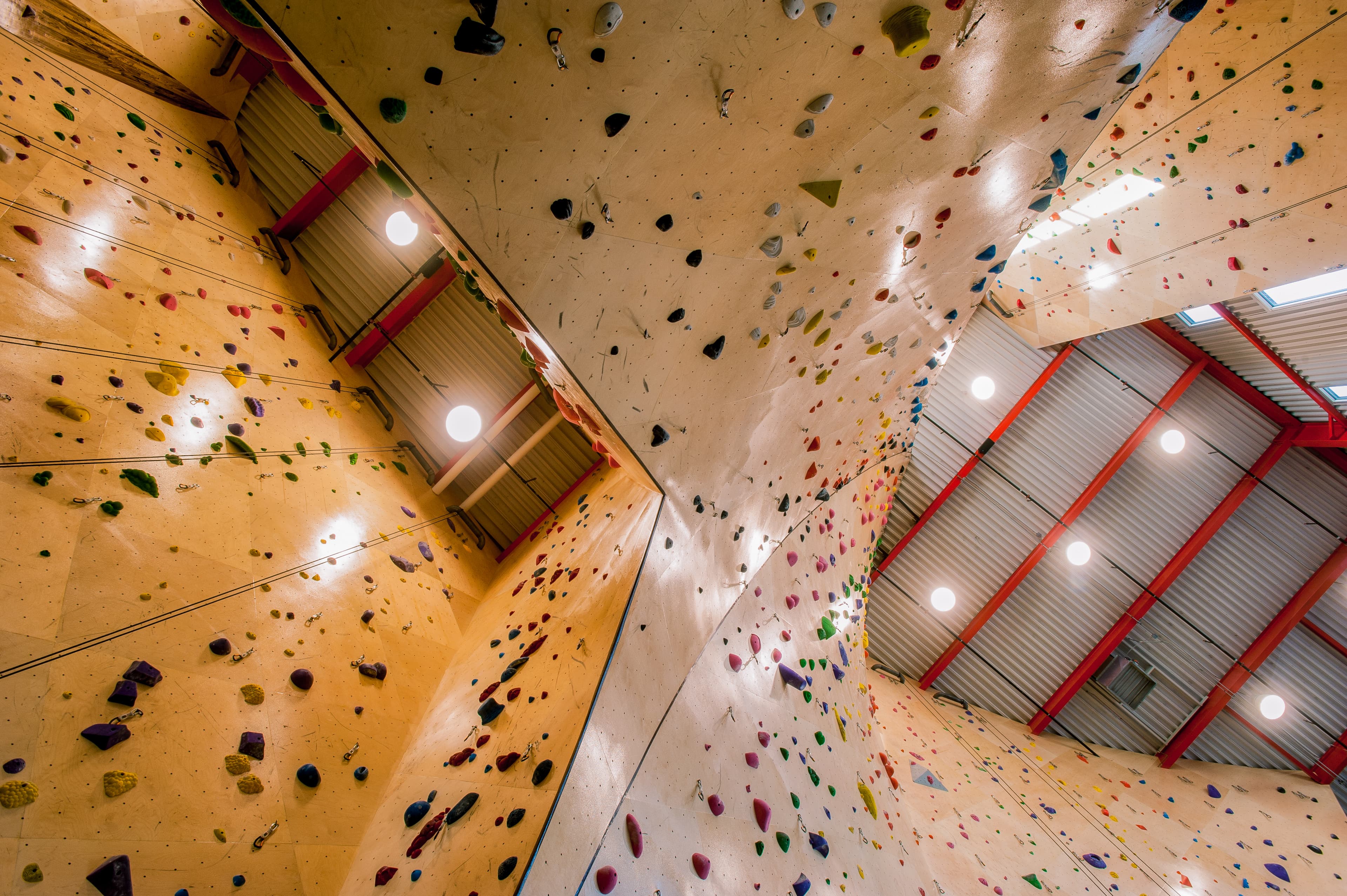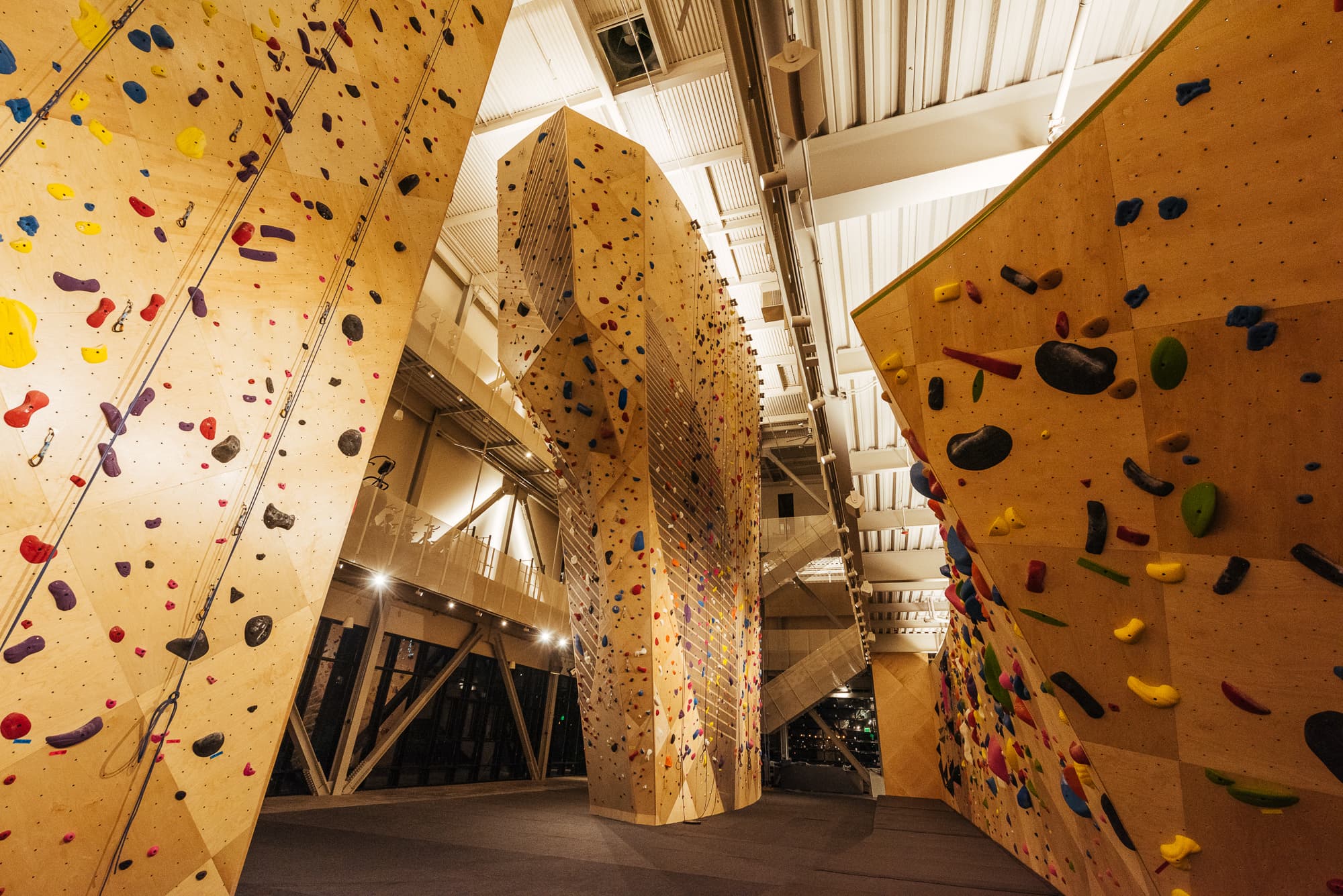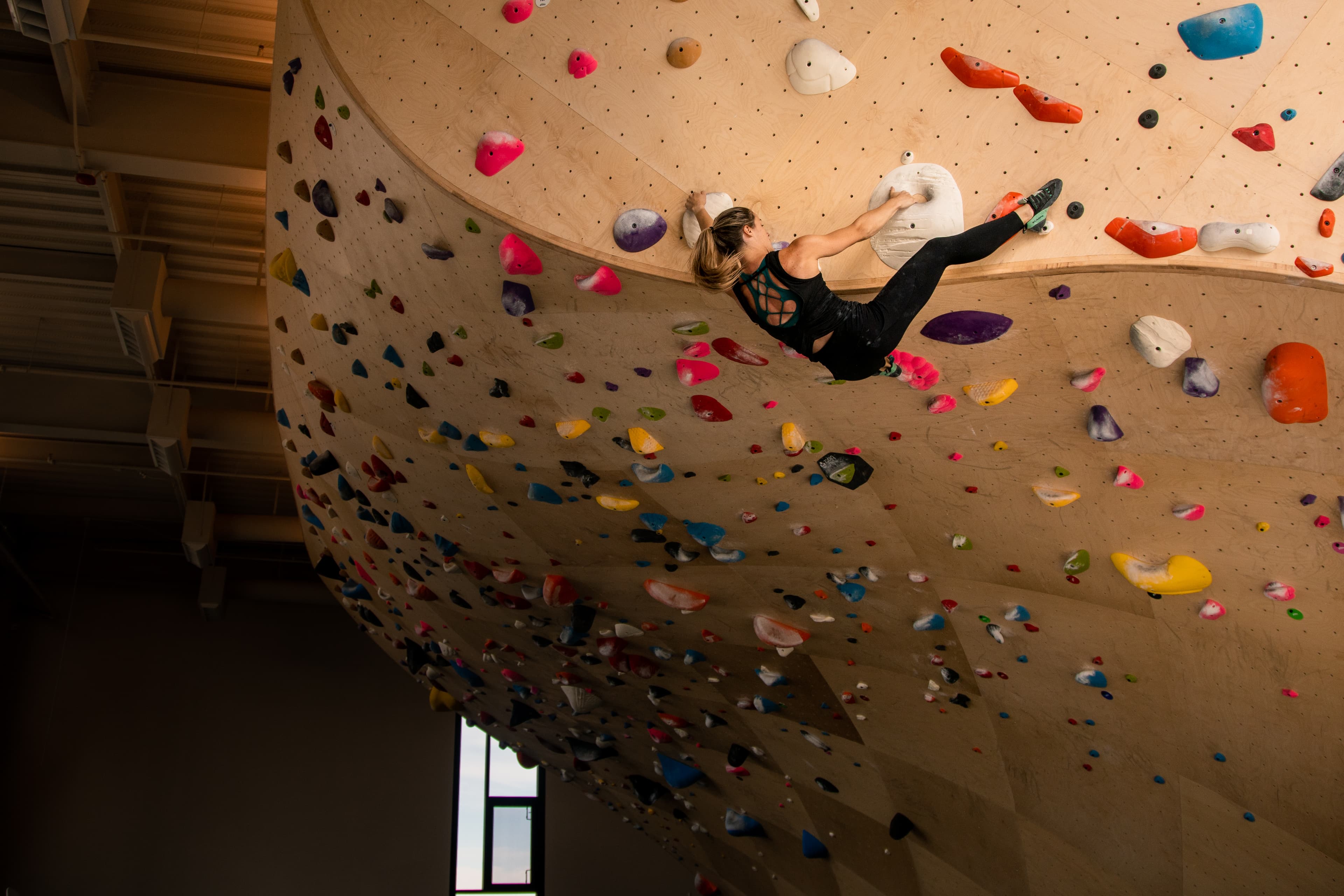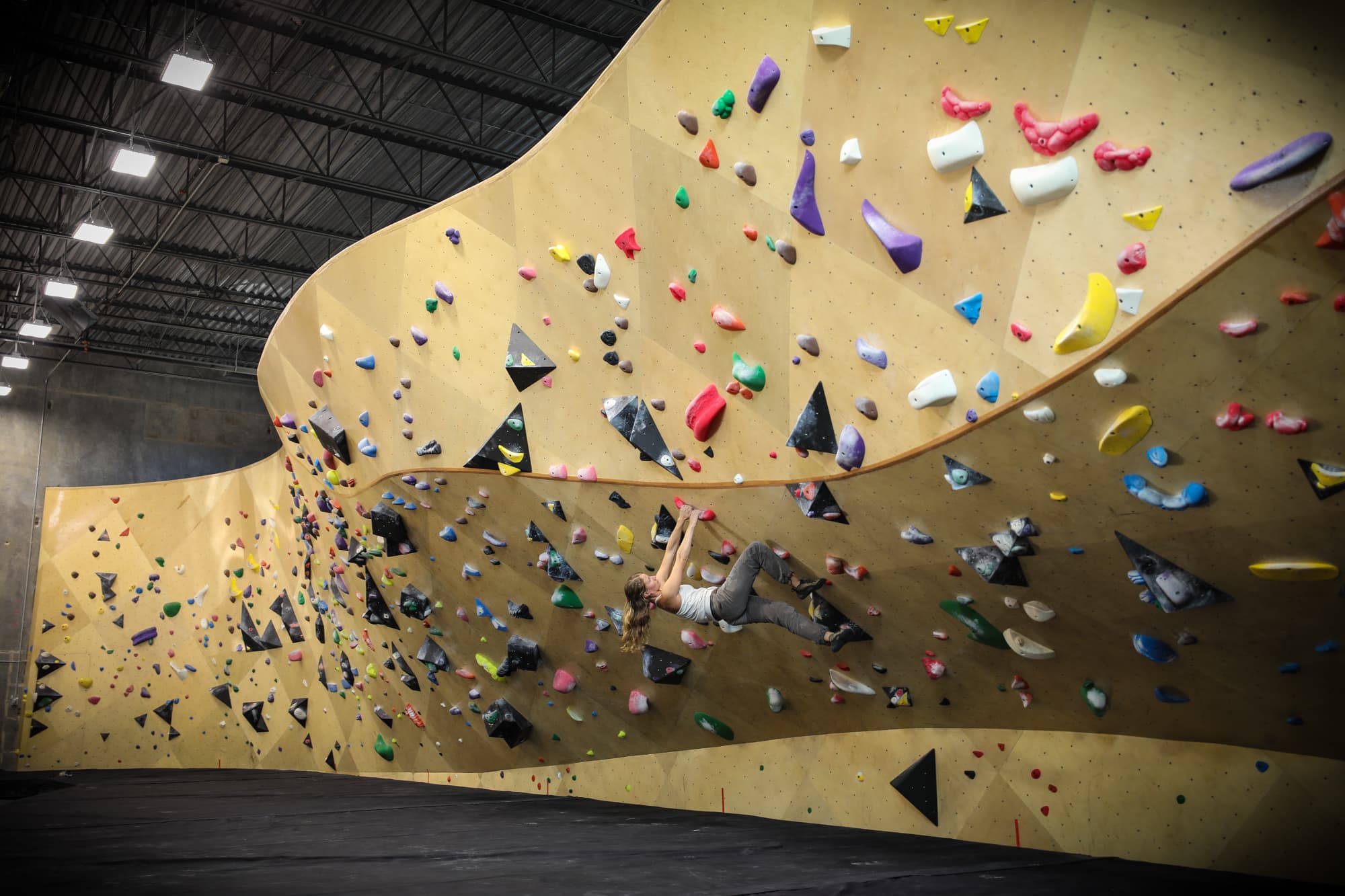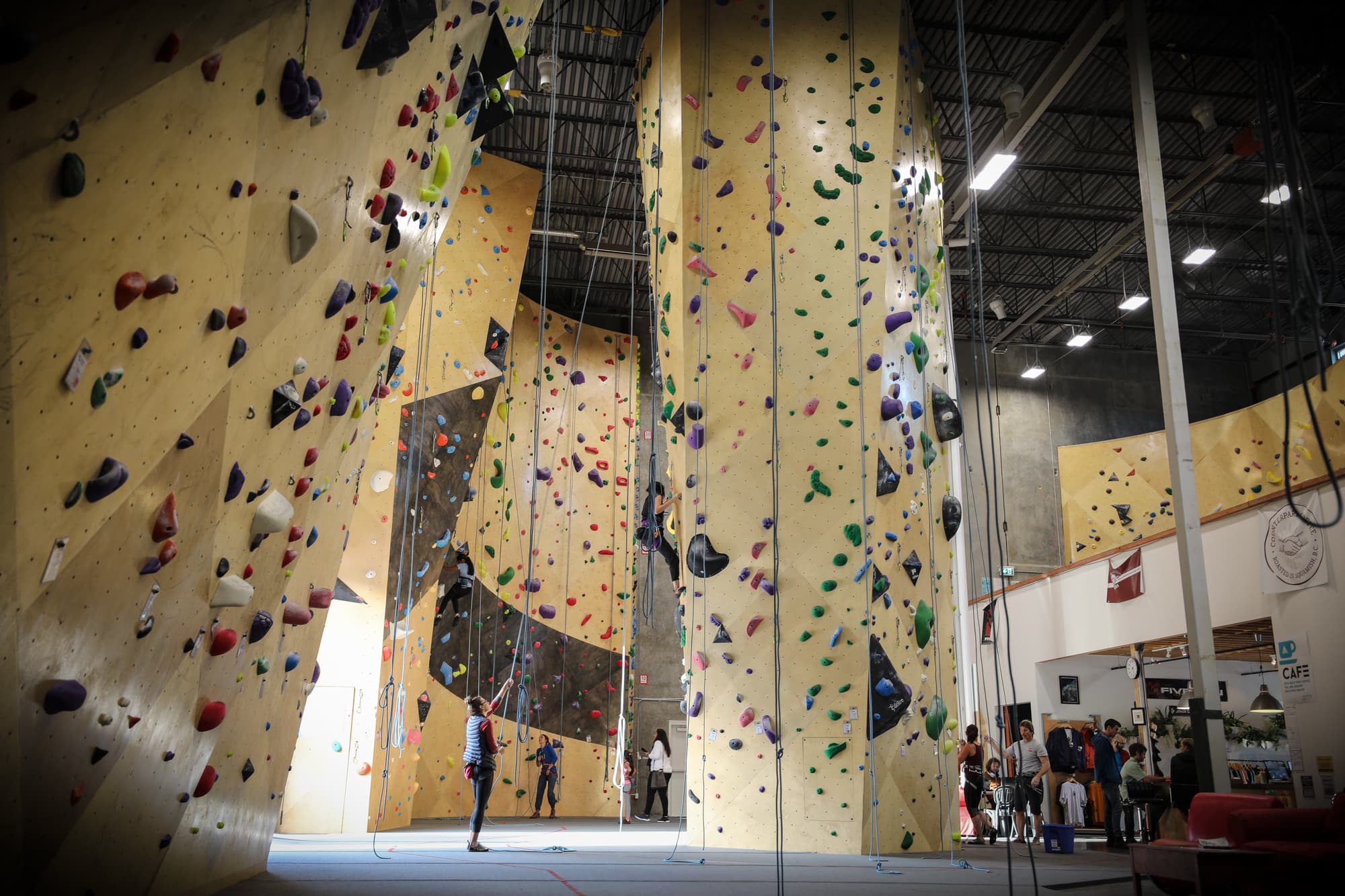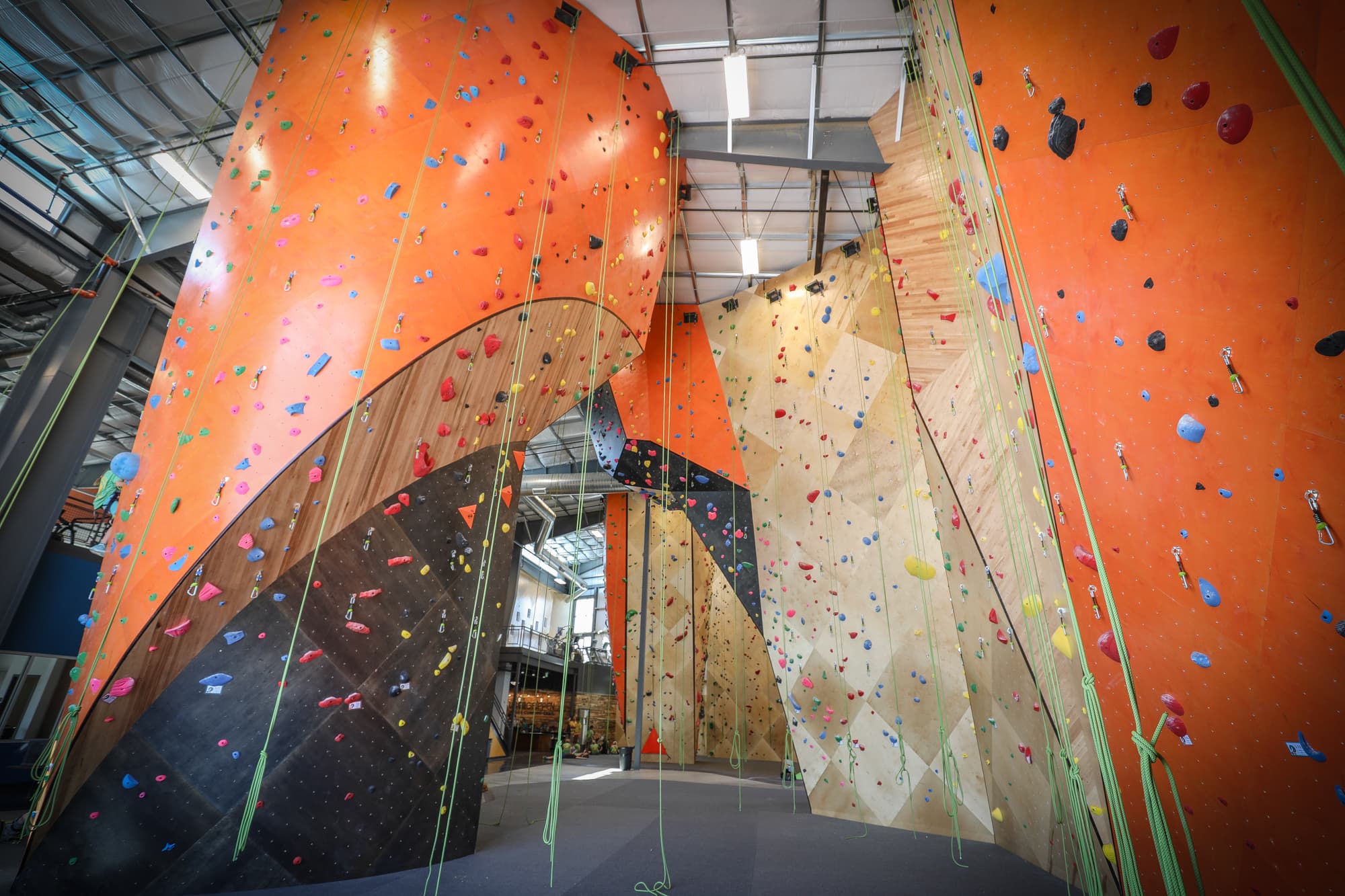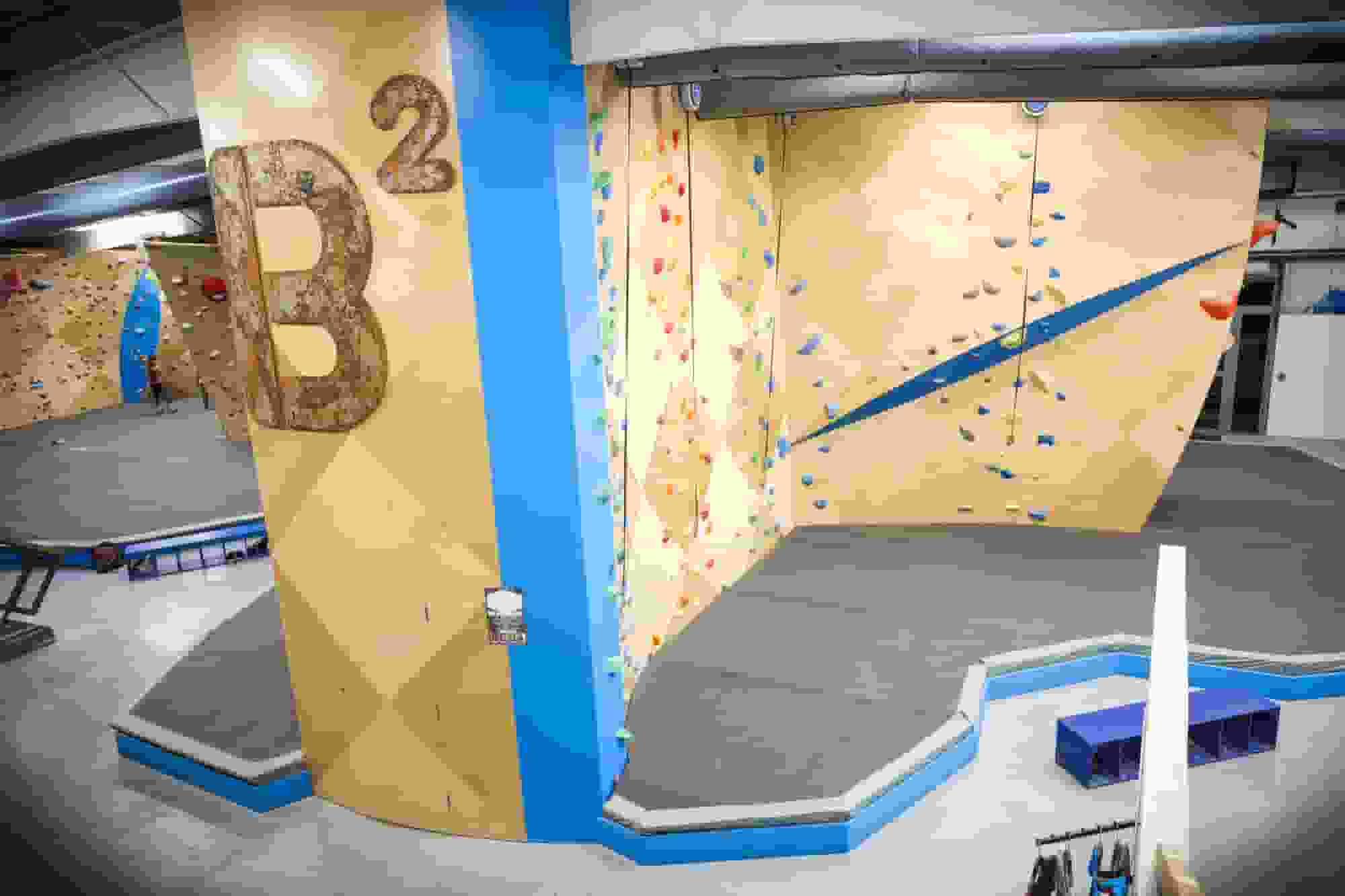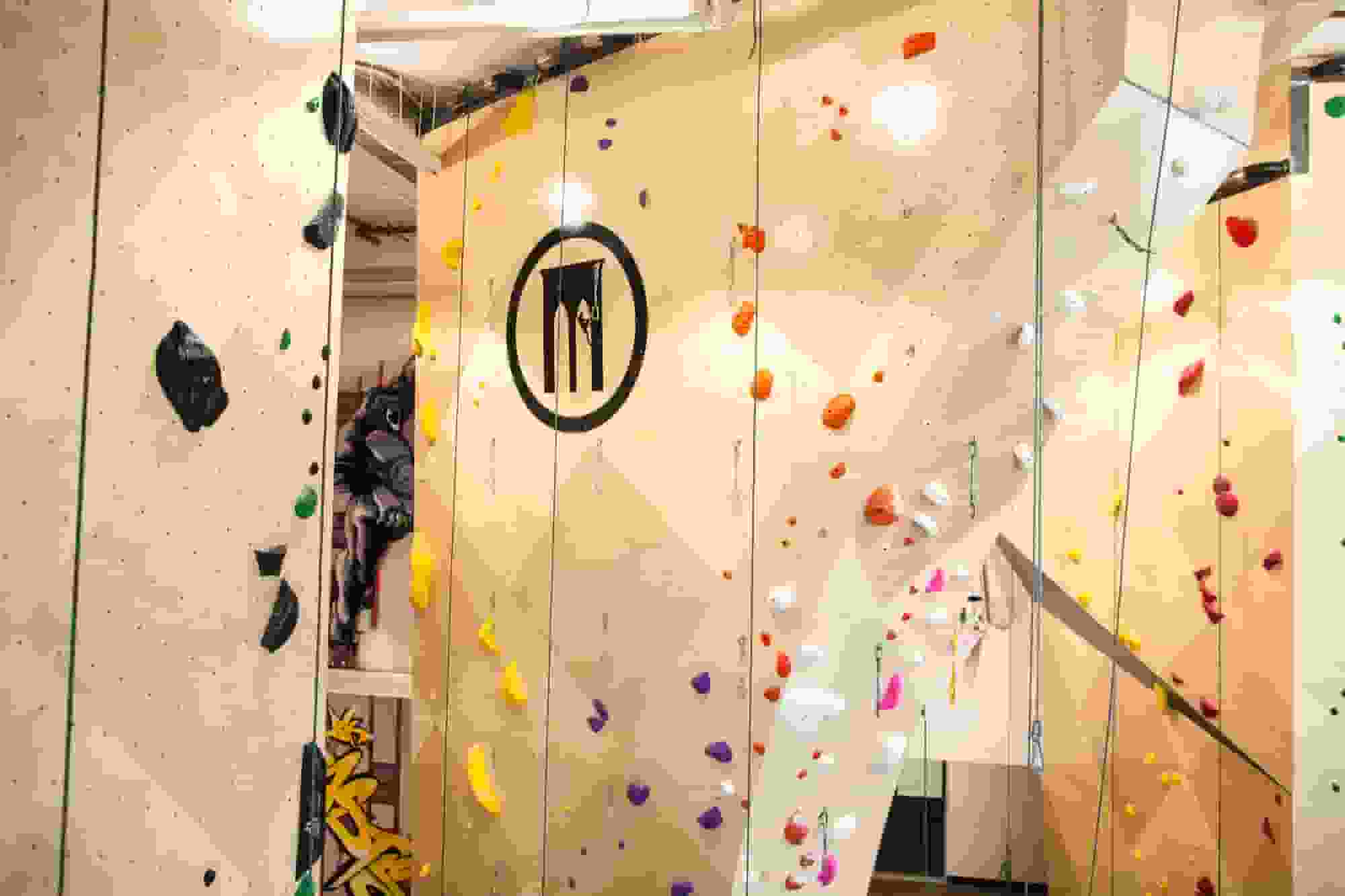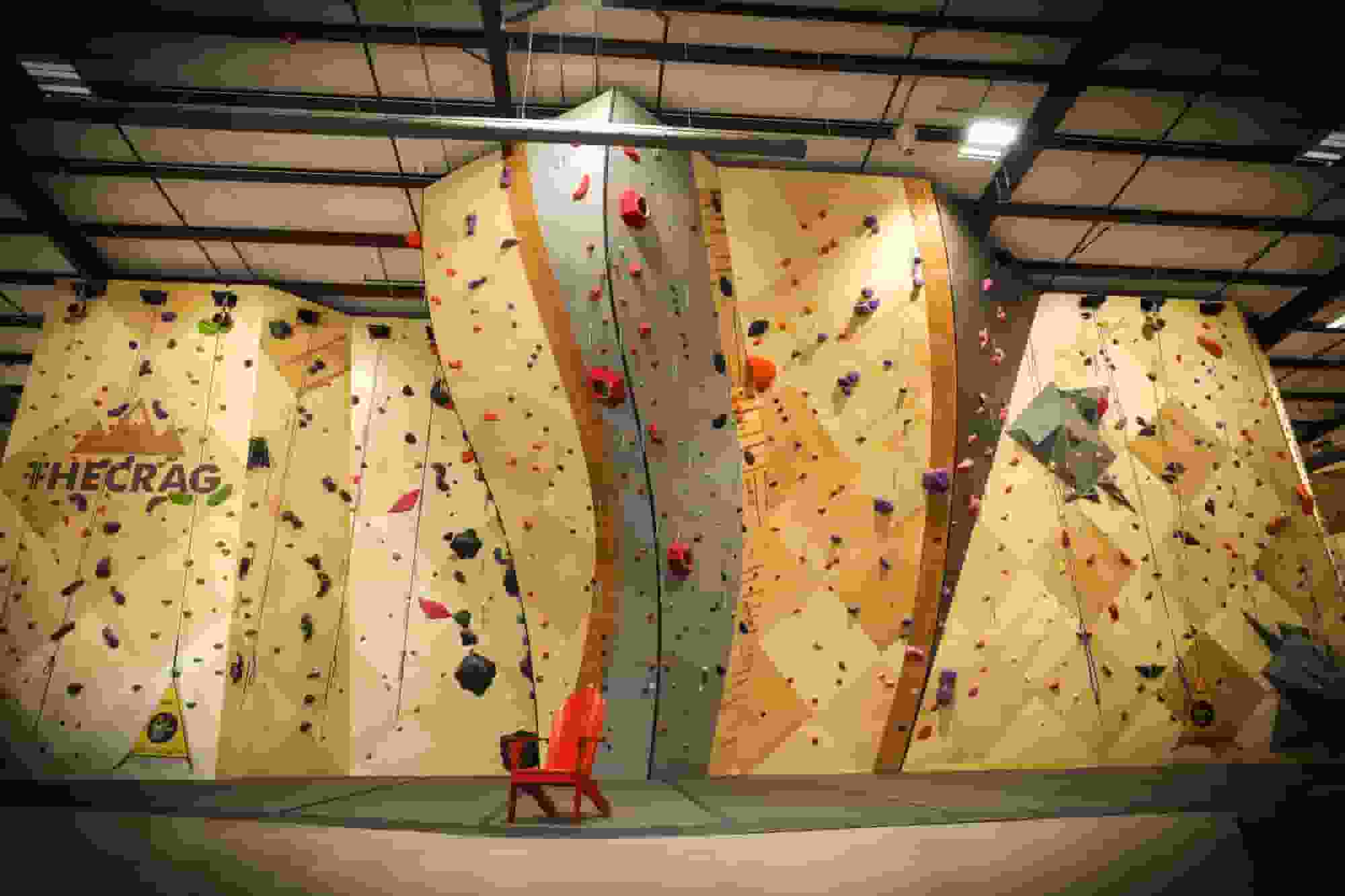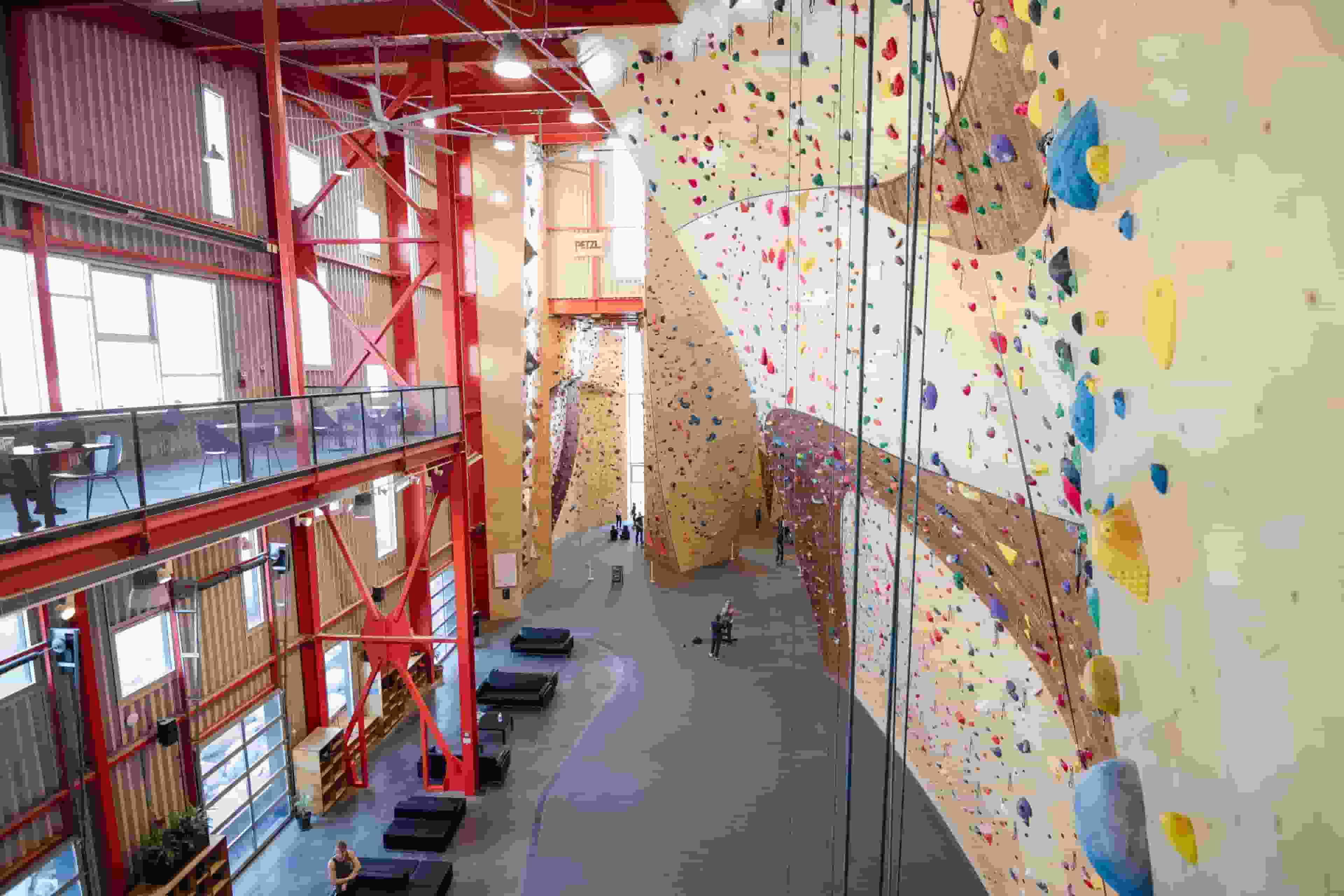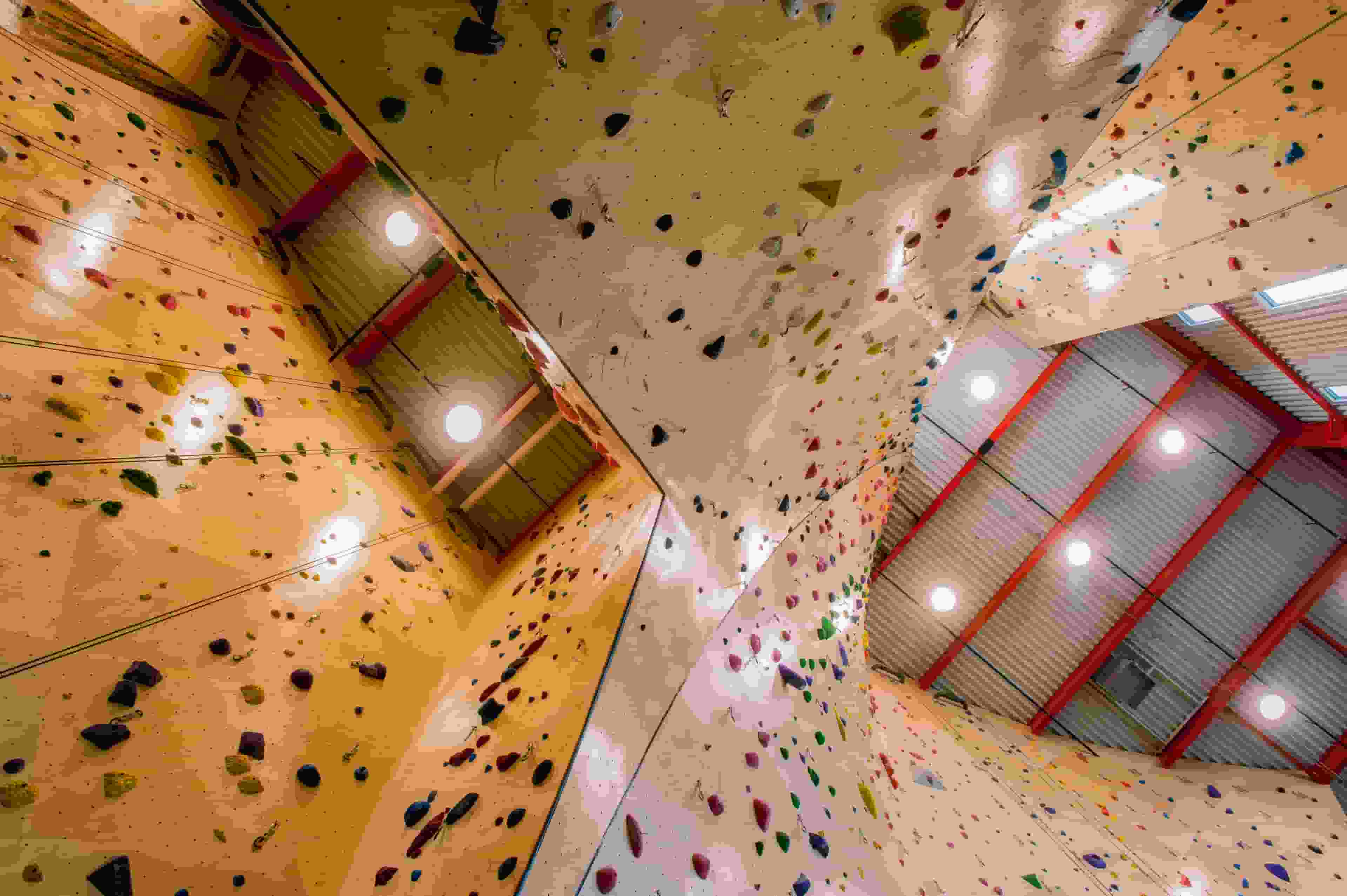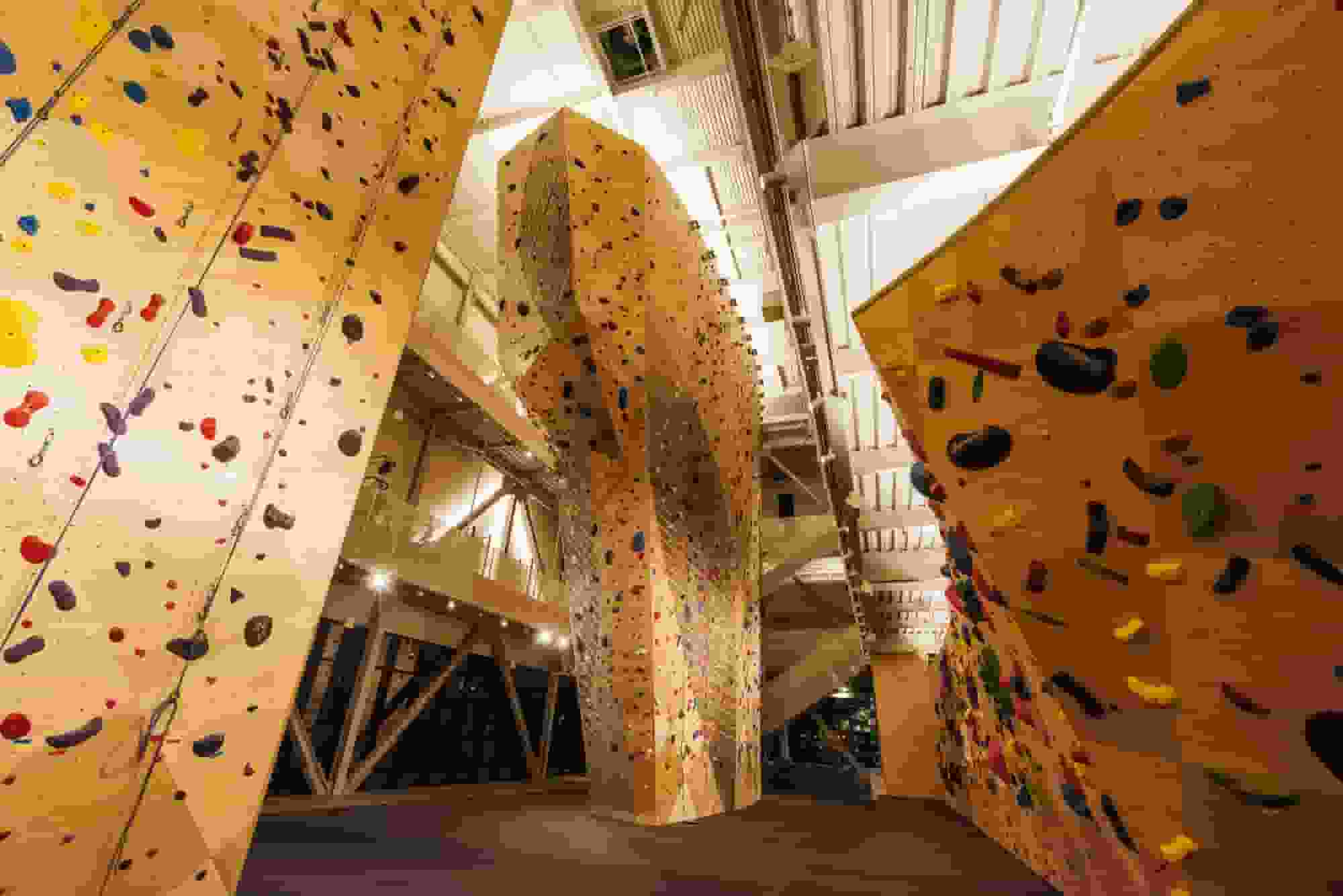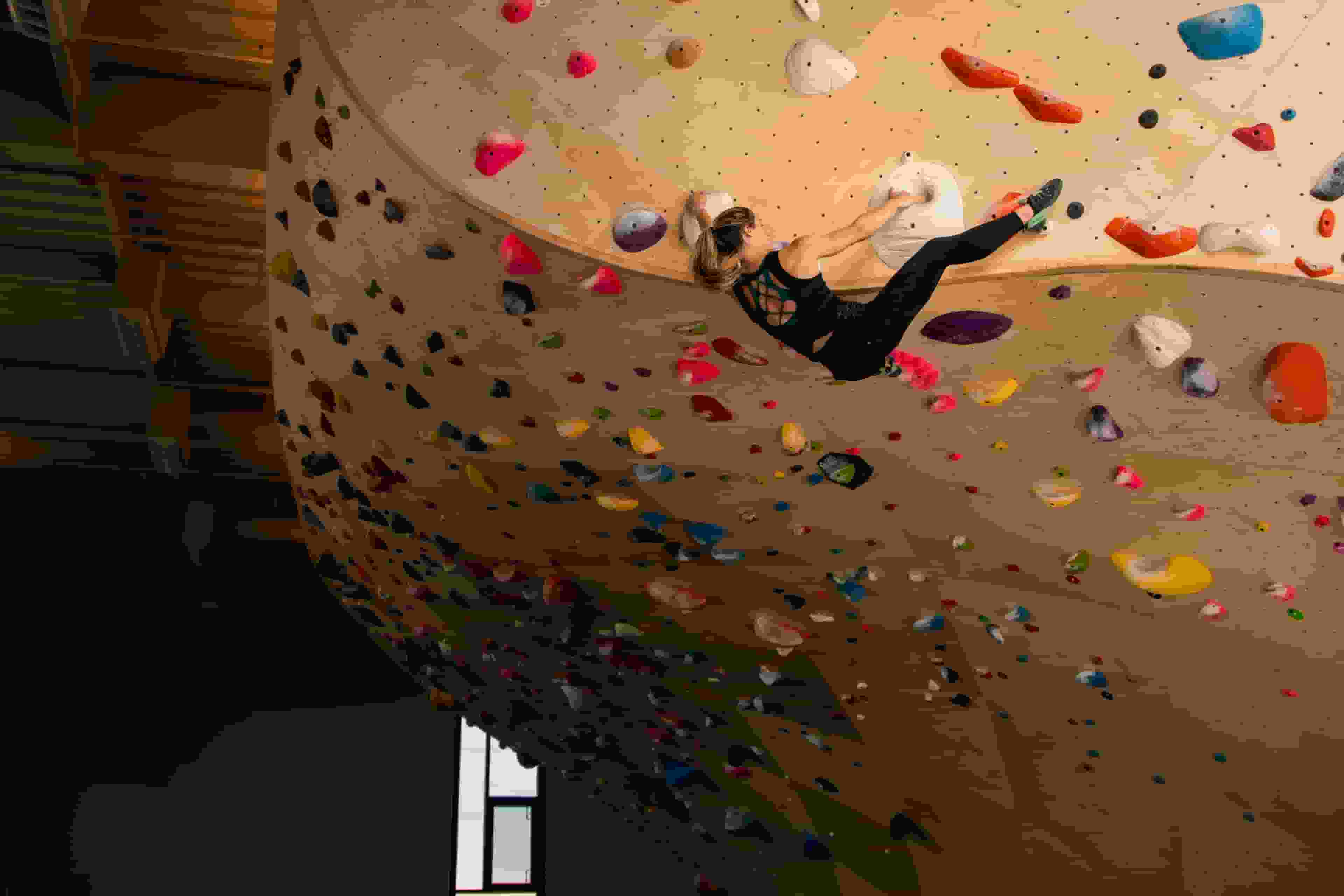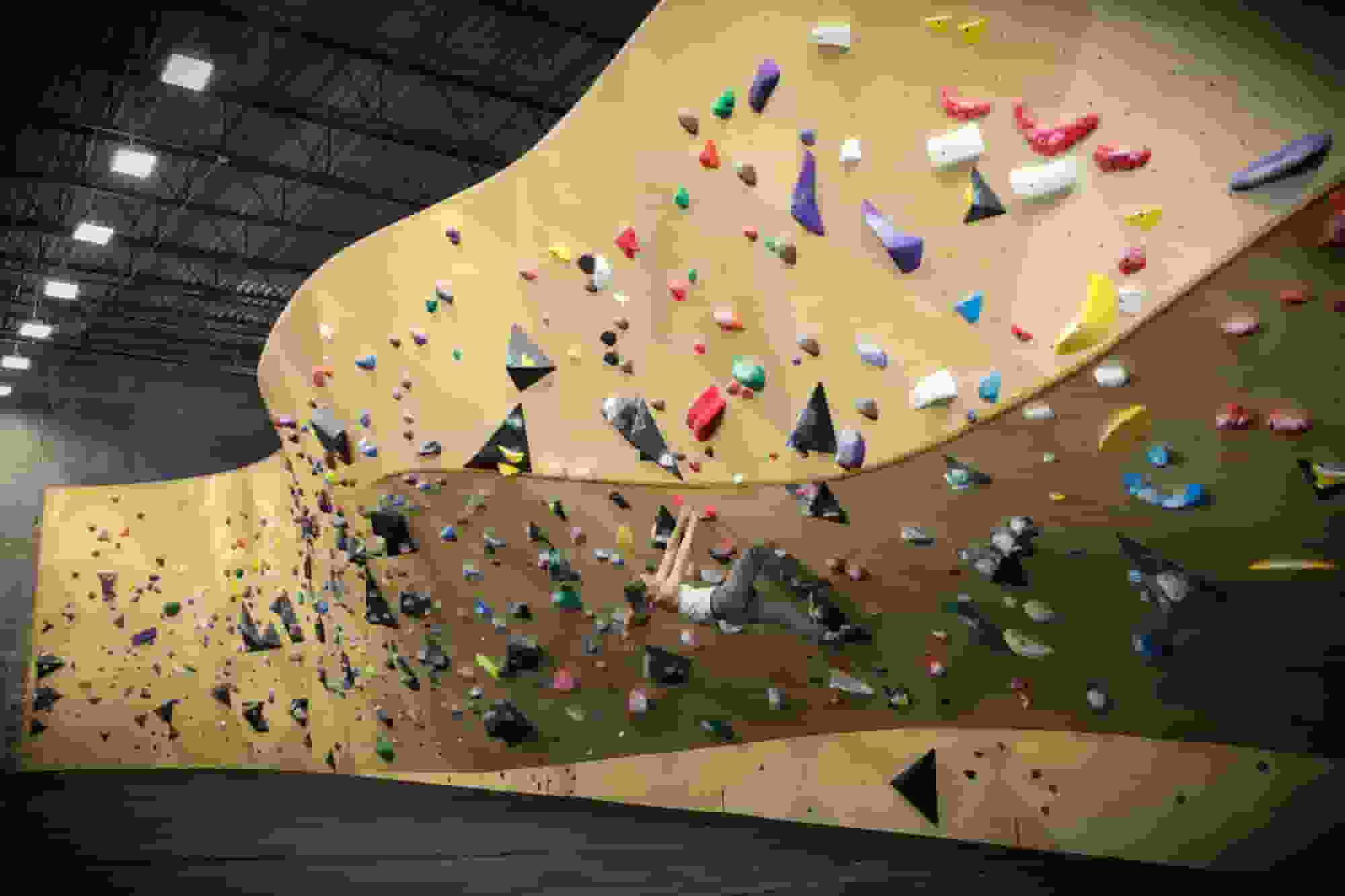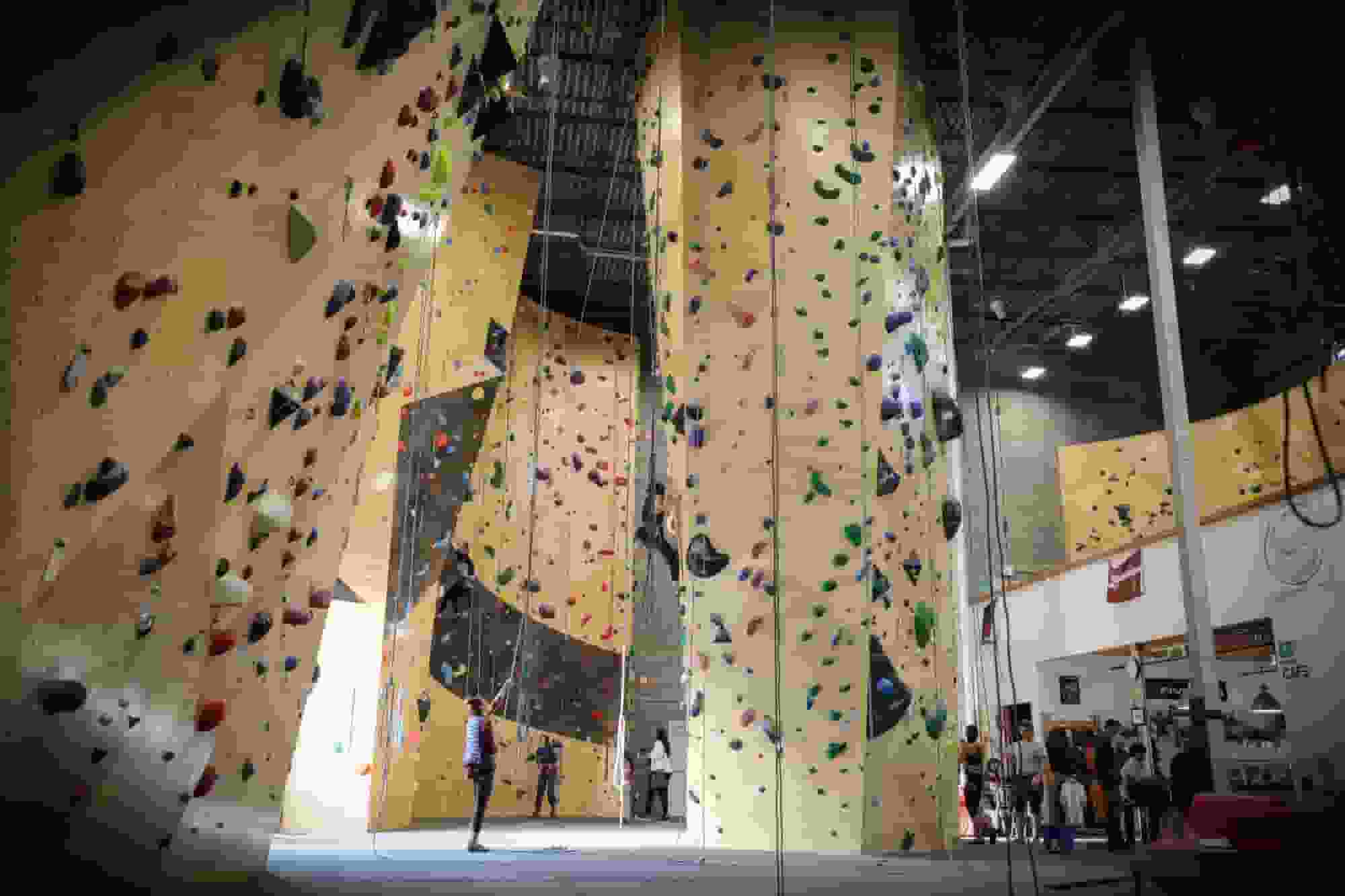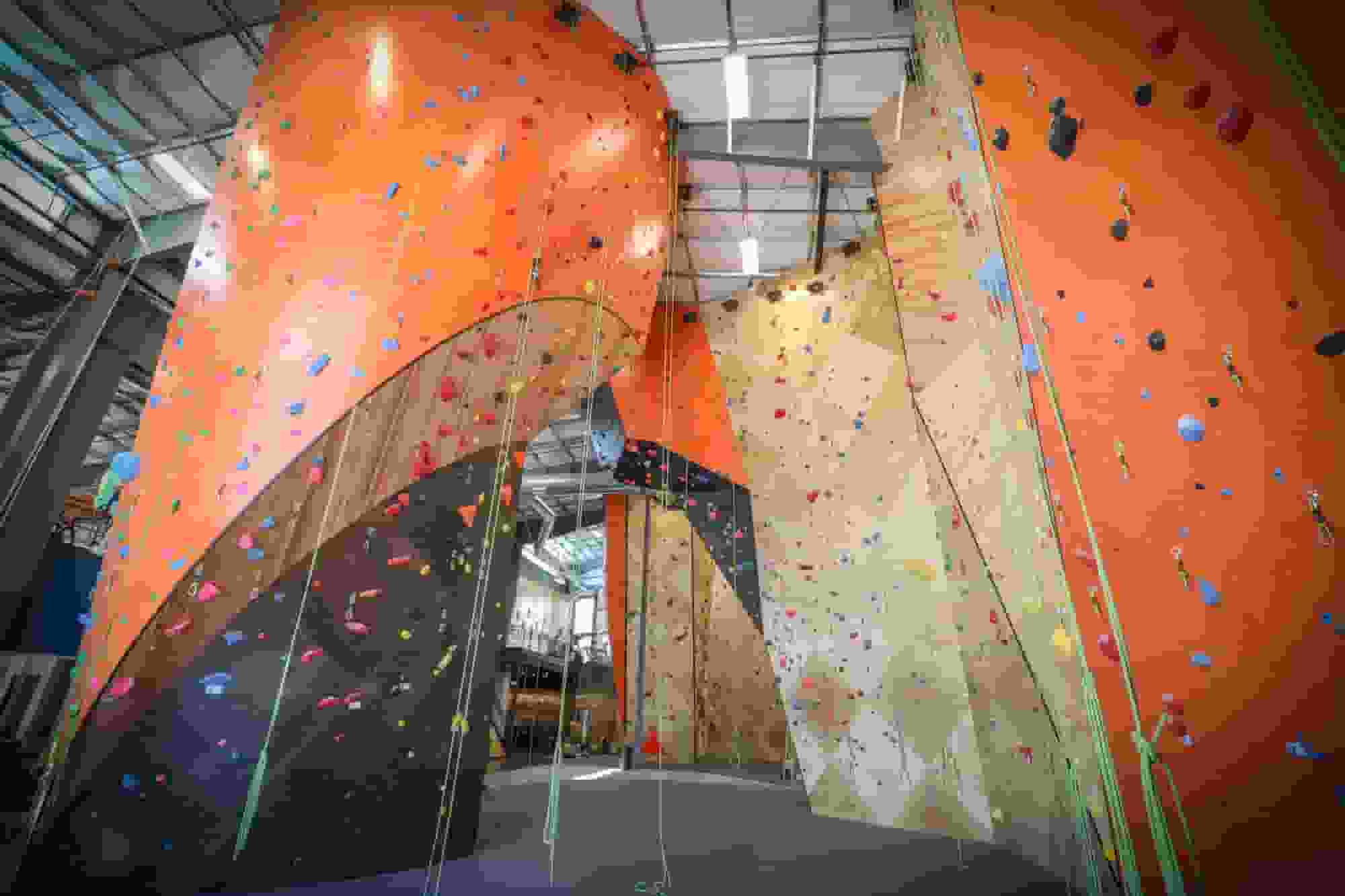 Get a custom quote for your climbing gym construction or consulting needs.
Contact us