Petzl + Vertical Solutions

Your partner in success
We collaborate with the industry experts at Petzl to provide our clients with streamlined access to all the equipment, gear, and training you and your staff will need to successfully operate your gym for years to come. Petzl has remained family owned for more than 40 years and has cemented its place as a leader in the vertical-world industry.
Experience you can rely on
In addition to Vertical Solution's walls, floors, pads and holds, our clients also receive the benefits of a Petzl relationship, which include:
Access to a streamlined, cost-effective and professional process with Petzl, including wall equipment, rental gear, and route-setting systems.
State-of-the-art training for your staff through the Petzl Technical Institute. The PTI is a solutions-based organization focused on educating individuals who work or play in vertical and high-angle environments and helping them overcome problems. This Salt Lake City-based flagship facility features a 15,000-square-foot training center and serves a wide array of user groups, including climbers, cavers and arborists, among others.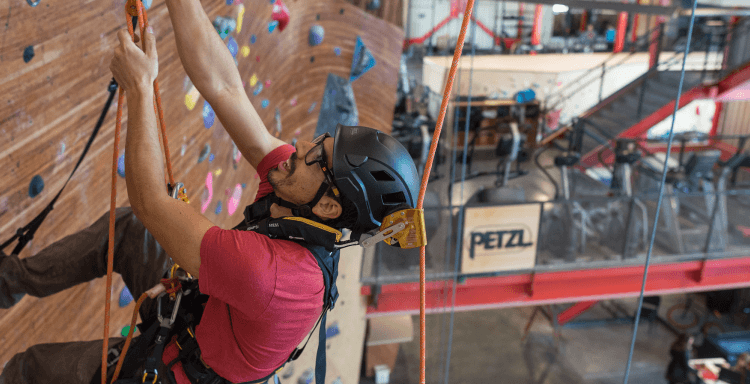 What's included
Collaborative partnership to identify the most appropriate and cost-efficient equipment solutions designed specifically for your facility.
Consolidation of the necessary equipment and infrastructure into your business plan and budget for a more efficient new rock climbing gym development.
Access to purchase of Petzl product for resale in your retail shop (harnesses, belay devices, chalk, chalk bags, etc.)
Access for staff and climbing teams to order discounted product.
Essential equipment for your climbing gym:

Rental gear: harnesses, belay devices, carabiners
Walls: quickdraws and anchor systems for lead routes, ropes, belay devices, and loss-prevention carabiner systems
Route setting: systems for access, hauling holds and/or positioning large volumes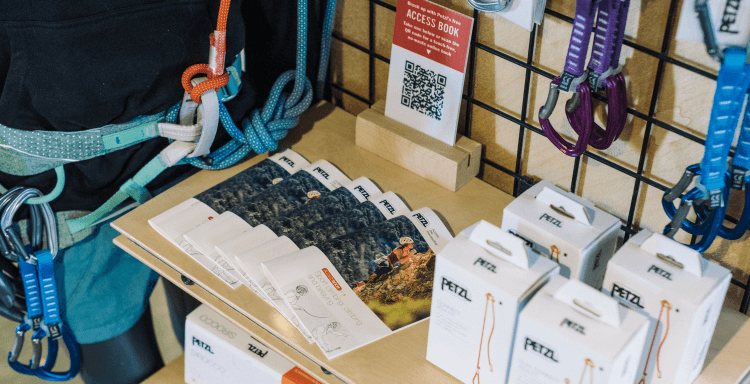 Who benefits
Gym staff will be professionally trained to work at heights
Route setters will be supplied with the best available gear and work at heights system
Visitors will have access to Petzl rental equipment
Petzl will work with you to define a winning retail offering for your gym, based on proven, successful models

Note: Gym owners will need to place order 3-6 months in advance to ensure equipment is delivered in time for opening.

Gym users will have peace of mind knowing they can trust Petzl's industry-leading equipment with their personal safety
Petzl provides training for PPE (personal protective equipment) inspection