Gallery: Ubergrippen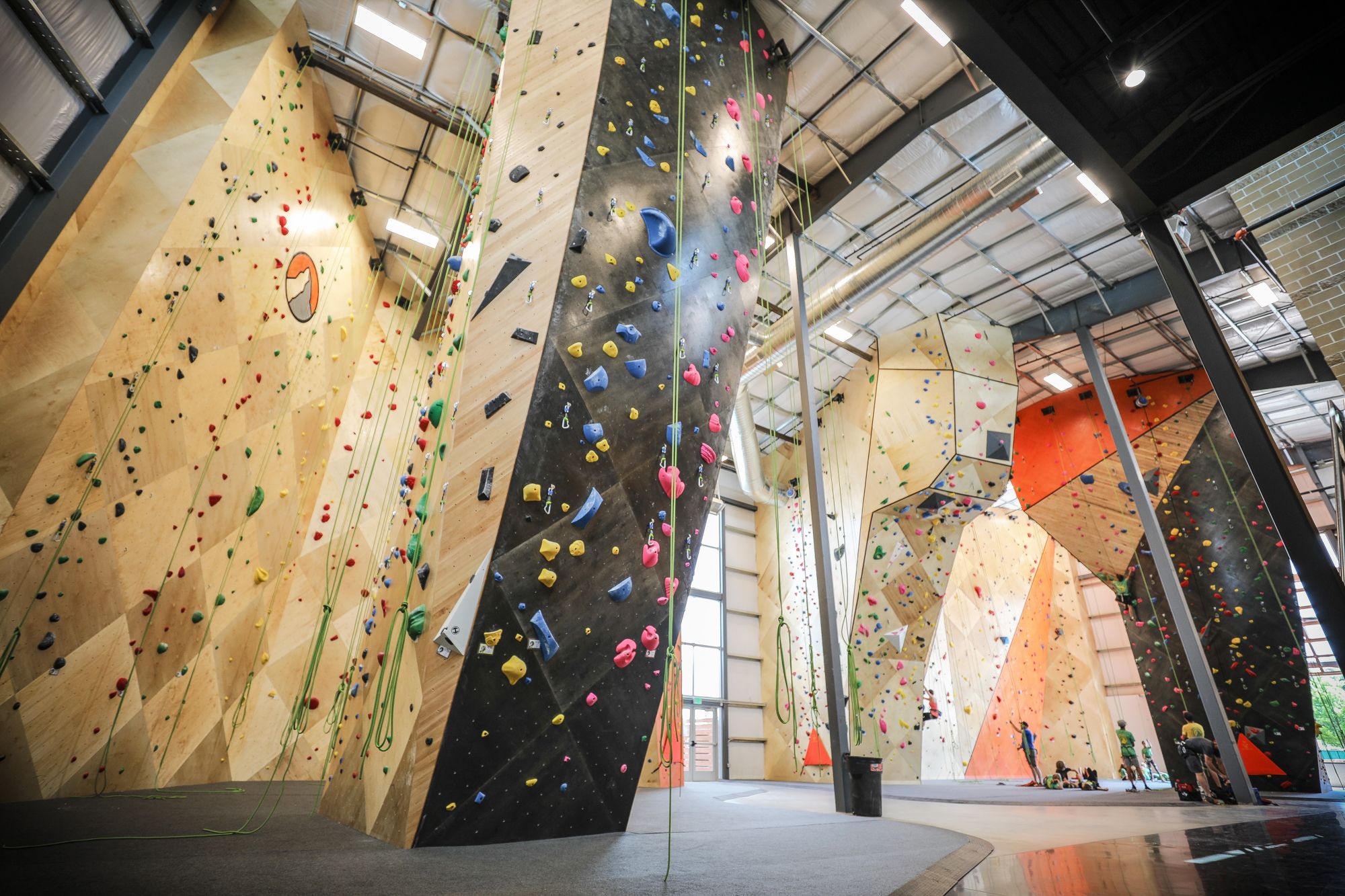 The entry view when a climber walks in just past the front desk and retail area.
The owners of Übergrippen are essentially executing on the perfect plan of bringing a modern, design-driven facility to a city that couldn't be more deserving. Successful in their existing careers, Jake and Kim Crine decided to hang up the office commute and pursue their passion for climbing and entrepreneurship. Shortly after finding the ideal real estate to do so, they started building a 23,000 square foot facility and incorporating plans resulting in 16,000 square feet of route climbing and 2,500 square feet of bouldering.
Most early-stage climbing gym owners would be satisfied with accomplishing just that, but Jake and Kim's completeness of vision incorporated a much more rounded-out experience for their customer-base. Vertical Solutions worked with the owners from the beginning stages throughout the two-year+ process that it took to execute and deliver. The result is one incredible facility where every detail was tackled before the grand-opening, and Denvers latest and greatest modern indoor climbing gym!