Gallery: The Front Climbing Club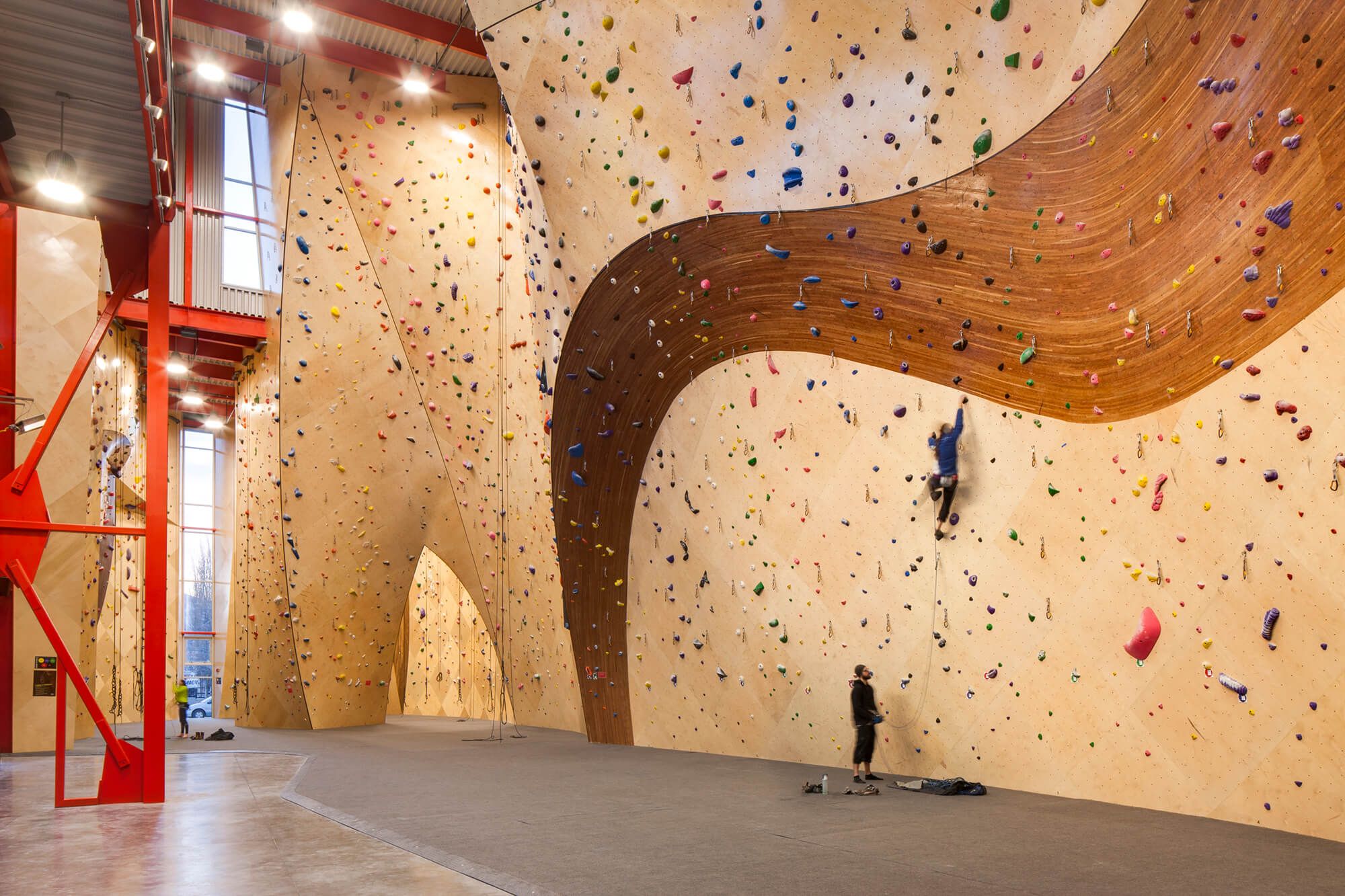 The very first thing you will notice when you walk into this impressive facility? The staggering wall height. Routes reaching up to 70' to be exact. This creates an open and airy feeling that when combined with the overabundance of light coming from the giant windows and garage doors facing the courtyard, and the gorgeous sweeping wood walls, emulates the outdoors in an unbelievable way.
https://player.vimeo.com/video/233372696?autoplay=1&rel=0&mute=1&loop=1
Welcome to one of the most impressive indoor rock climbing facilities in the world. Boasting over 50,000 square feet of facility with just over 30,000 square feet of rock climbing, cardio and free weights, outdoor courtyard, full-service cafe, multiple yoga studios, a full retail/gear shop and a separate mountain sports training facility. It encompasses everything the outdoor enthusiast would ever need in an urban area. This climbing gym is our own 'urban oasis' in the heart of downtown SLC, and serves as the office headquarters for Vertical Solutions and all of our umbrella brands.