Gallery: The Front Climbing Club—Ogden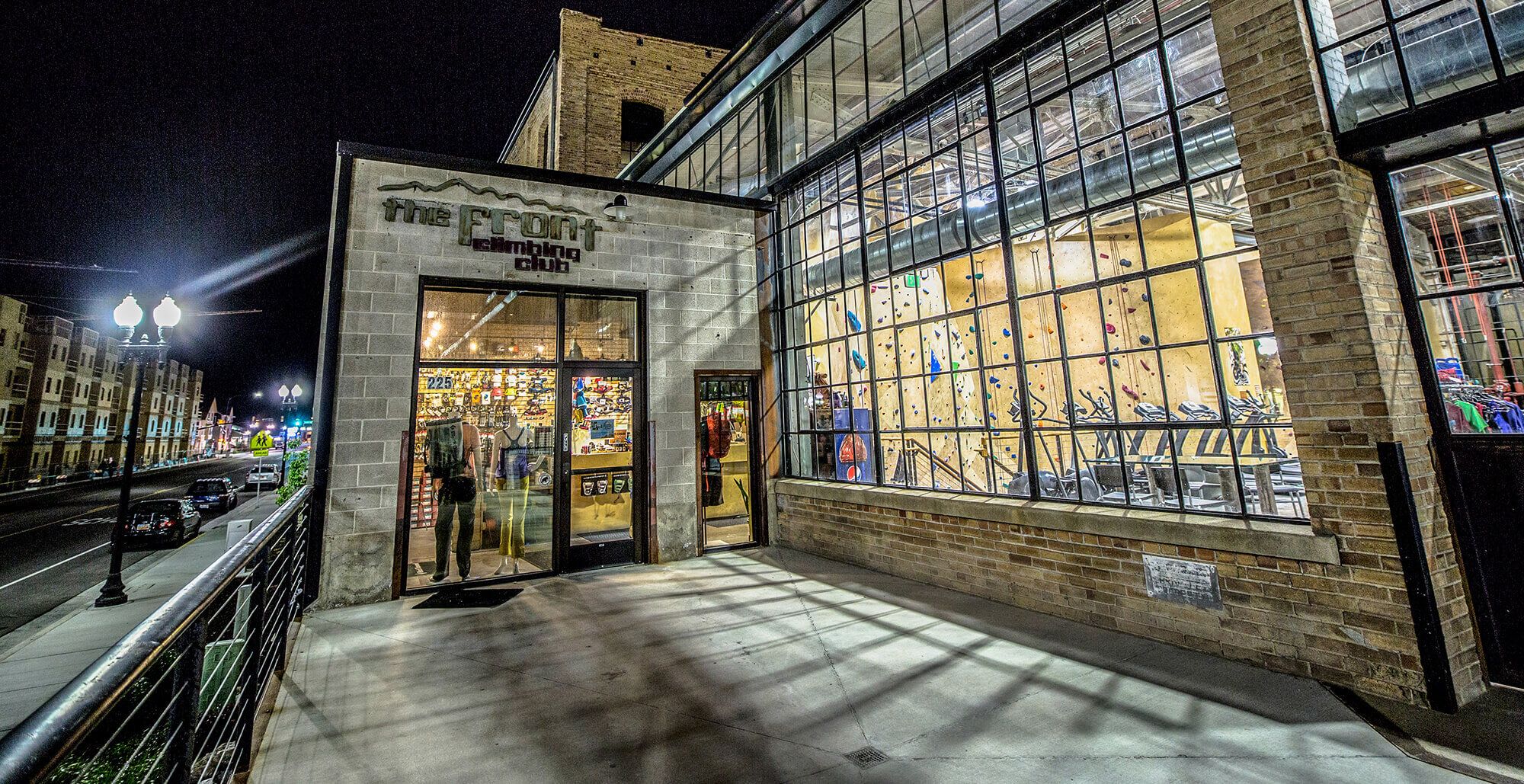 As you can see from this view, you get a great view of the indoor climbing within the gym well before you even step foot inside.
The sister facility to The Front Climbing Club in SLC, Ogden is an equally impressive facility in its own right, being located in a stunning downtown historic building with challenging interior architecture. Similar to its SLC sister, Ogden opted to design and build a combination of ARC and MLM indoor climbing wall systems that utilize an existing open and airy layout in lieu of maximized climbing area.
With that said, there are some very inventive spaces that distinguish the facility from the norm. Taking this design approach allowed the owners to create additional usable area in the form of a mezzanine on top of the climbing wall structure, which houses a large yoga loft and training facilities, both with incredible amounts of natural light.