Gallery: Steep Rock East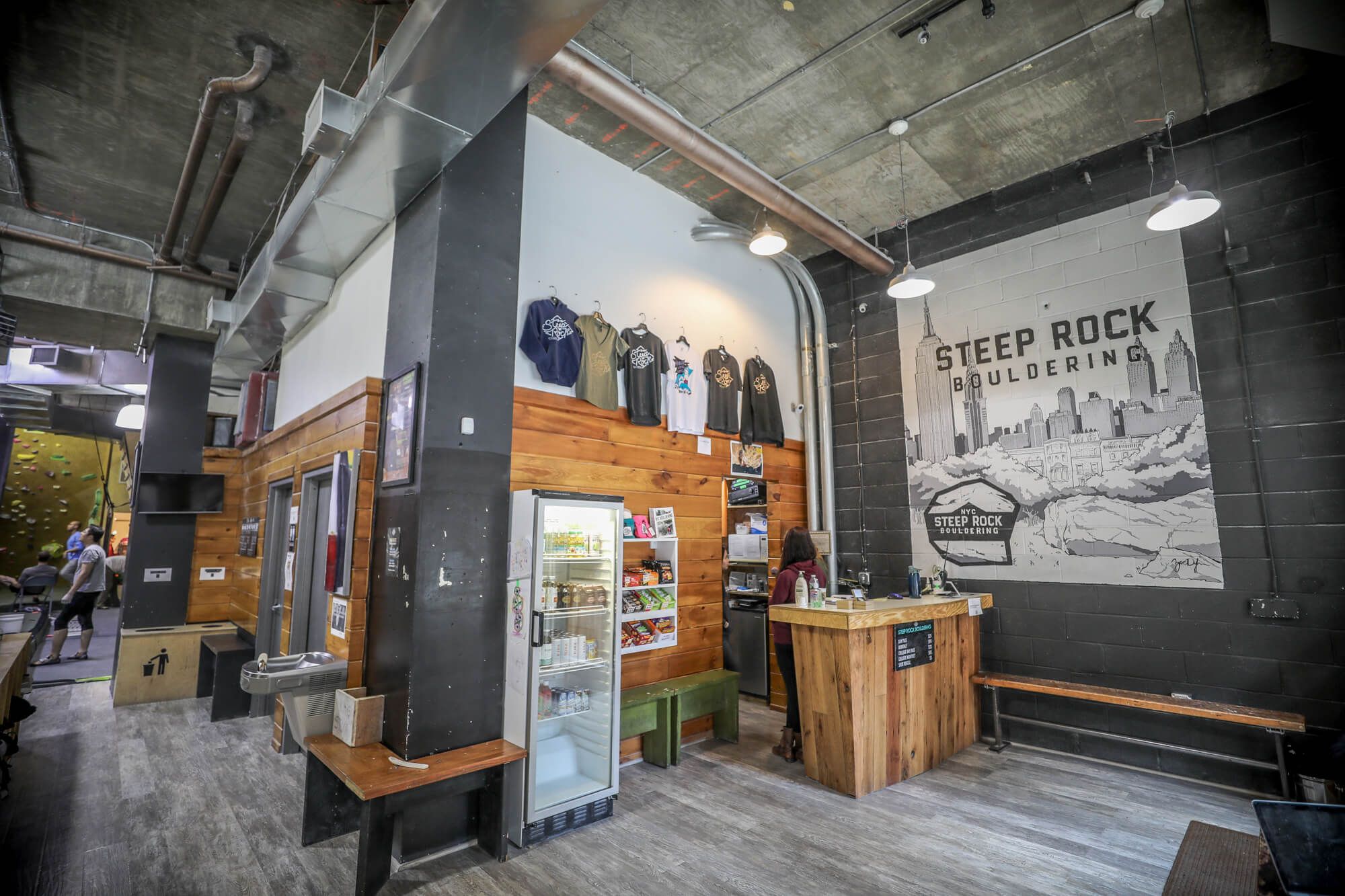 The entrance of Steep Rock gives customers a uniform and cohesive feel for the facility through out, and provides quick access to check-in, nutrition options and seating to change shoes.
Opened in 2013, this bouldering-specific facility located on the Upper East Side of New York City packs a lot into a small space. This climbing gym features over 2000 square feet of climbing walls, using ARC designs for curved features throughout. It is impressive how easily you can get your fix for climbing met in the middle of the largest metropolitan area in the US. The unique dimensions of the space required proper planning ahead of time to maximize the floor plan for climbing square footage, fall zones, customer ease of approach and one seriously steep cave design feature.