Gallery: Santa Fe Climbing Center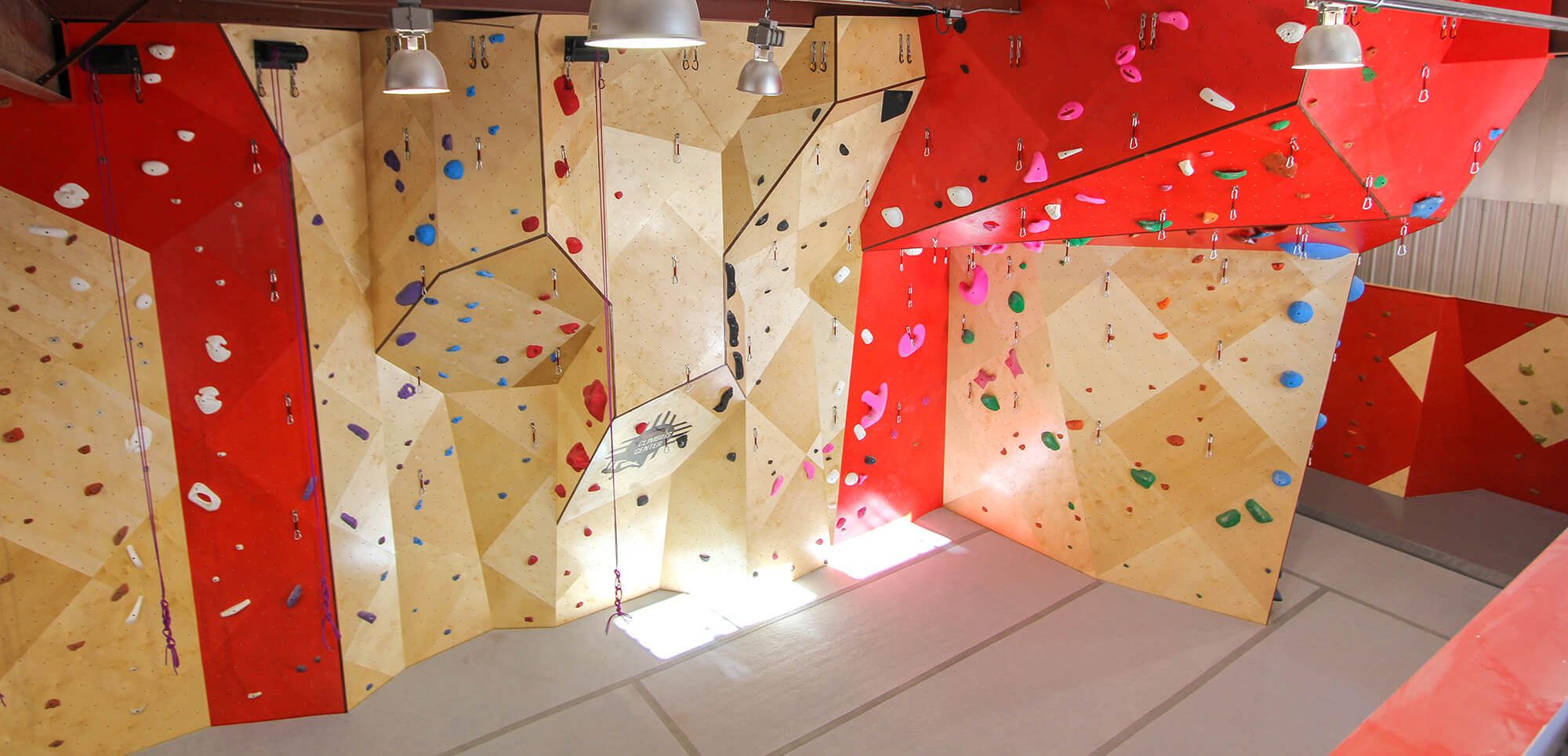 The owners chose MLM climbing wall construction due to its simplicity and rapid manufacturing process, among other reasons. The finished product seen here, shows the complexity involved in the design to vary the climbing experience for their customers.
Santa Fe Climbing Center it the poster child for what happens when a business owner dedicates themselves the climbing community they serve. With decades of history behind it the owners decided that growth was the key and built a complete replacement facility. Modernization with gorgeous wood walls was compulsory, yes, but deviation in their focus and floor plan was not. SFCC maintained their 100% dedication to core climbing audience by throwing every square foot they had in the new facility at climbing only, no other distractions. With that in mind, future proofing was also a priority so they would not feel cramped down the road when their customer-base continued to grow like it always has. So the location, land and building were all chosen to facilitate future expansion for the community.