Gallery: Long Beach Rising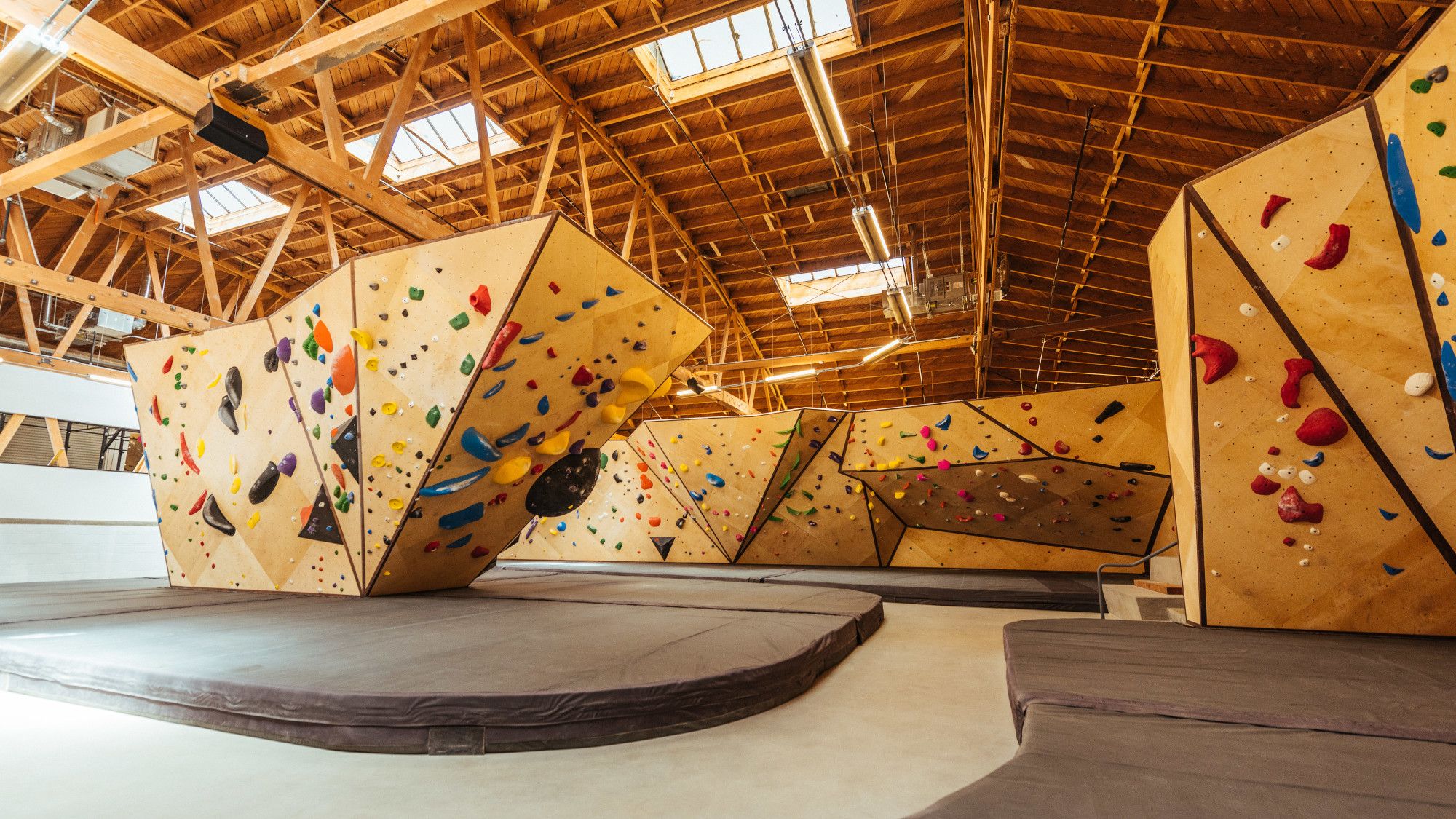 This bouldering gym packs a ton of variety using our MLM walls: the mix of slab, vertical and overhanging walls creates something for everyone.
Long Beach Rising was built for individuals who strive to be better today than they were yesterday. This all-bouldering gym features 5,000 square feet of climbing at a height of 15 feet as well as a fitness facility is housed in a historic 15,000 square foot building. To preserve the original wood truss framing of the roof, the floor of the main bouldering area was dug out allowing for higher boulder problems. With a balance between competition style climbing and outdoor training, Long Beach Rising has something for first-time climbers and professionals alike.