Gallery: BKB Queensbridge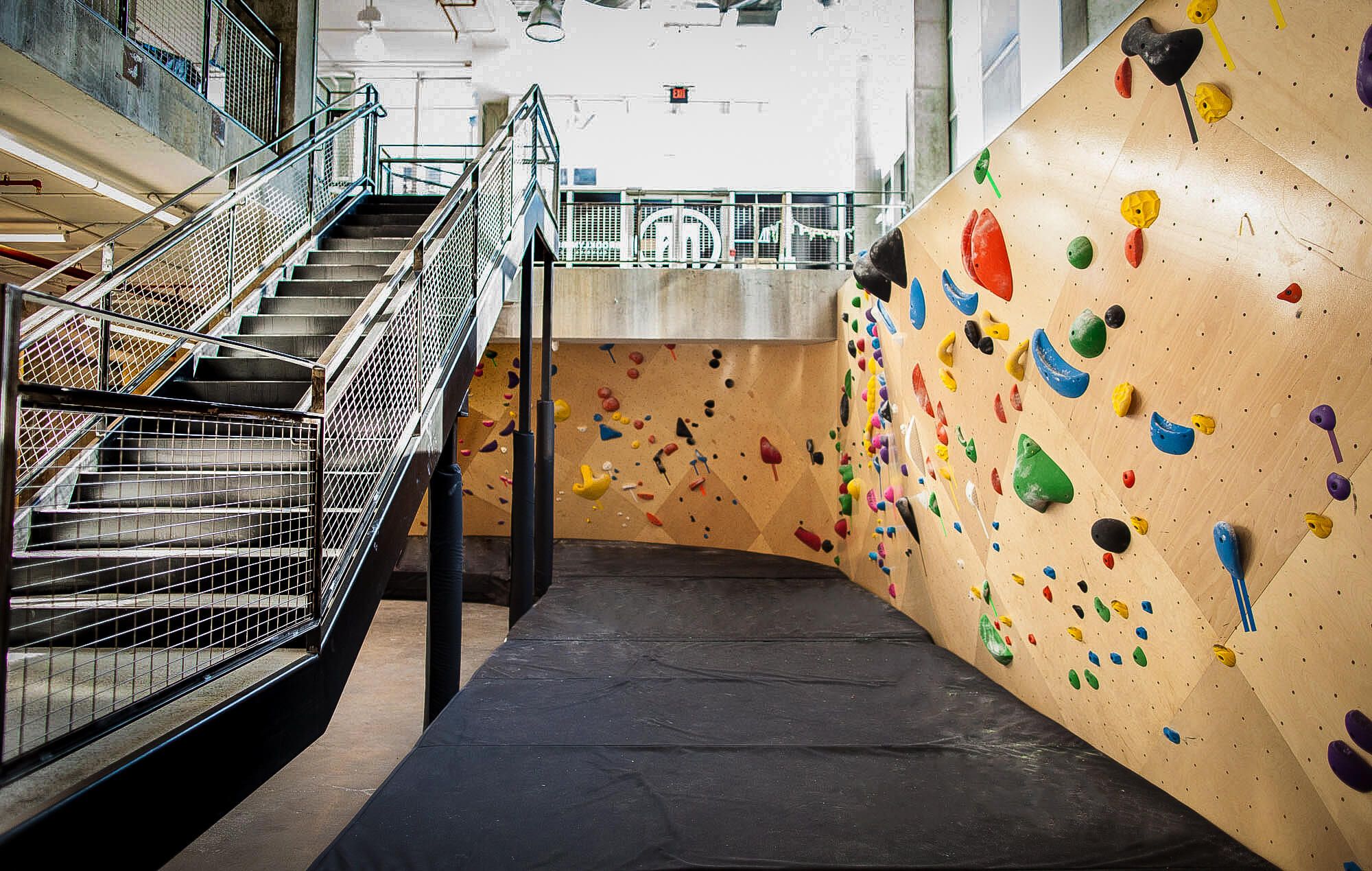 When you build a climbing gym in beneath a NYC high-rise building, you have to utilize the space in the most efficient way possible. Brooklyn Boulders Queensbridge is the epitome of smart space design, and still offers a ton of climbing square footage for their customers, among many other lifestyle perks.
You would think having built three indoor climbing gyms in major metropolitan areas previously, that the teams at BKB and VS would have seen and adapted to it all. But this location, which serves a different subset of New York City's nearly 8.5 million residents, proved there were still many new challenges out there in order to deliver a new type of indoor climbing facility to an underserved community. It's hard enough to design and construct any type of new business in a city like New York City, but it was incredibly important for the owners of Brooklyn Boulders to return to their roots and deliver their fourth location to a community they are already well-acquainted with.
This BKB facility located underneath a downtown NYC high-rise building in the Queensbridge neighborhood specifically features a 25,000 sq. ft. of space, yoga classes, fitness programs, personal training, dynamic & collaborative co-working space, saunas, as well as an art gallery.