Gallery: Birmingham Boulders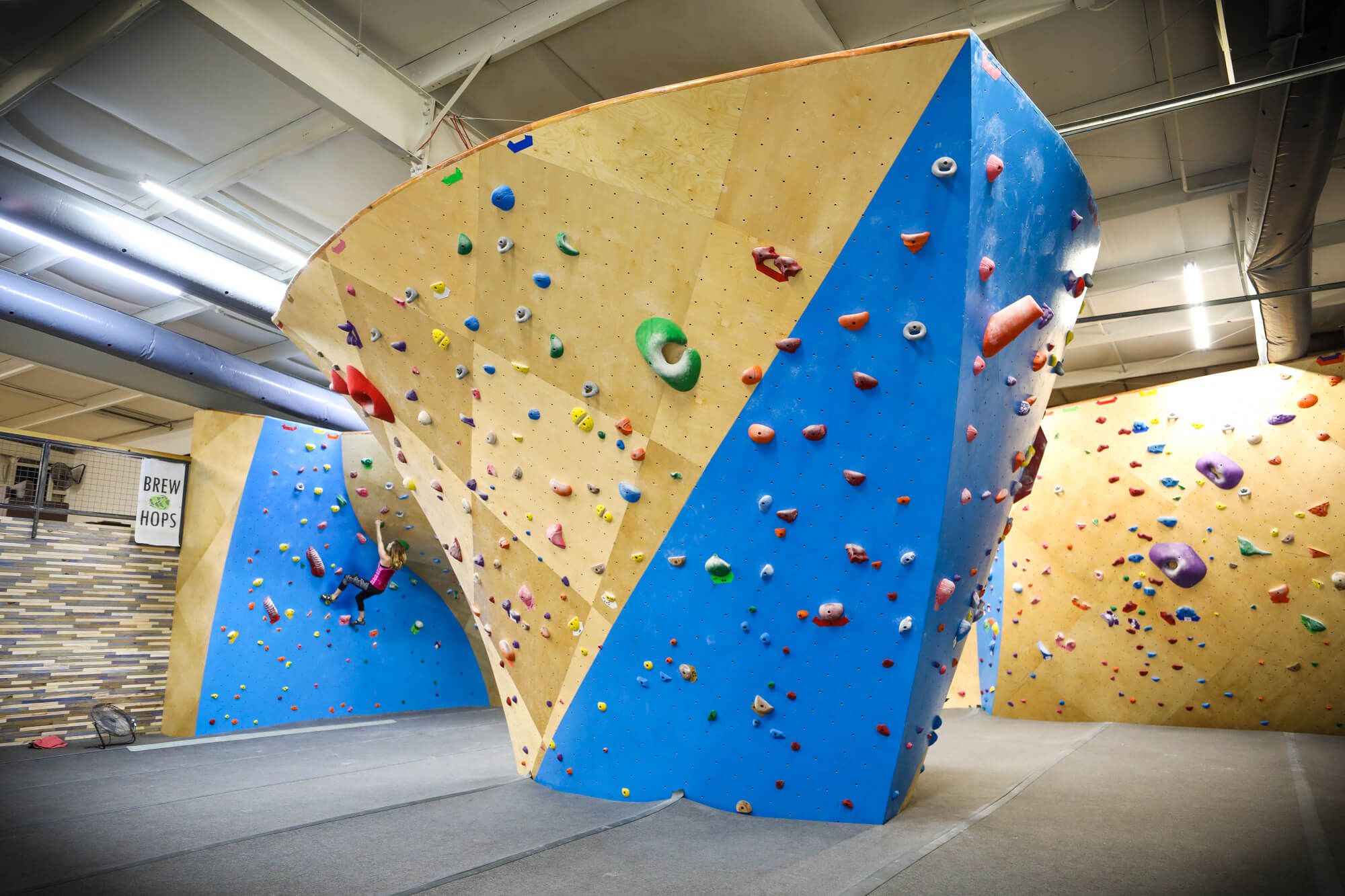 One of the multiple freestanding bouldering centerpieces at this modern indoor climbing gym, called the Funnel Boulder. Behind, you can see the walls wrap around to form the deep cave designated simply as The Wave.
The poster-child for why Birmingham was noted in Outside Magazine's Best Towns list, this beautiful facility is actually one of two owned by the same climbers, Joe Ortega and Tim Diegmann. Dedicated specifically to bouldering, Joe and Tim expanded from the original facility First Ave Rocks to accommodate massive growth in the climbing community over the past years. Featuring just over 6,600 sq.ft. of climbing, the design relies on both ARC and MLM construction to provide challenge and variety to their member-base. Whats more, is the 1,500 sq.ft. of climbing walls in The Forge training area, which allows members 24/7 access to tackle getting to the next level. This is truly Birminghams "climber's gym," as you see how much focus is placed on not only making climbers, but making climbers better.