Gallery: Armadillo Boulders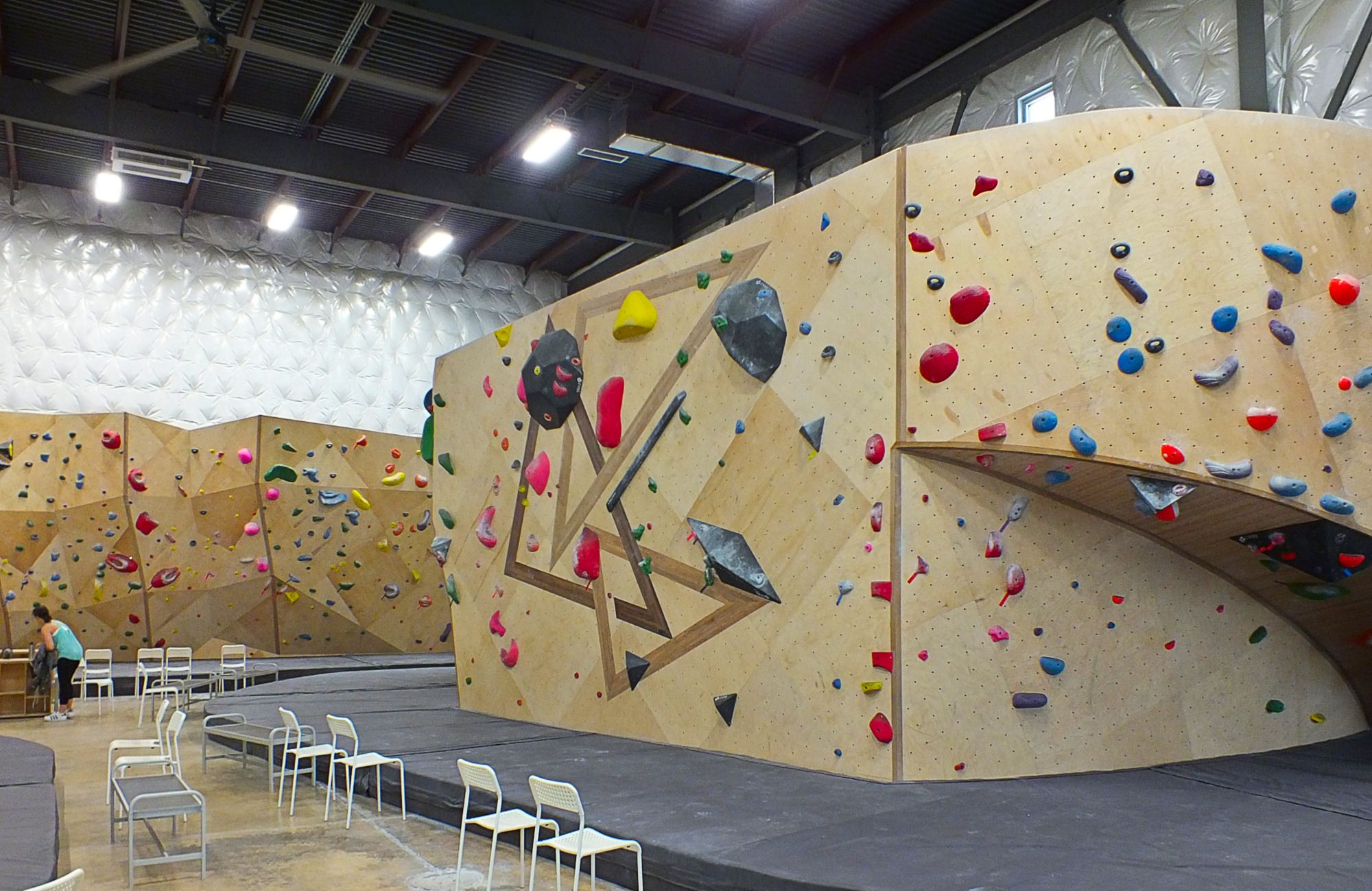 Taking branding to the next level, this wall features a subtle Armadillo Boulders logo inlaid with Walnut and Maple hardwood.
The Armadillo Boulders gym is a love letter to the city of San Antonio, Texas. This gym features over 5,200 square feet of bouldering inspired by armadillos, flamenco dancers and other cultural symbols. Everyone from beginners to seasoned crushers will feel the love.