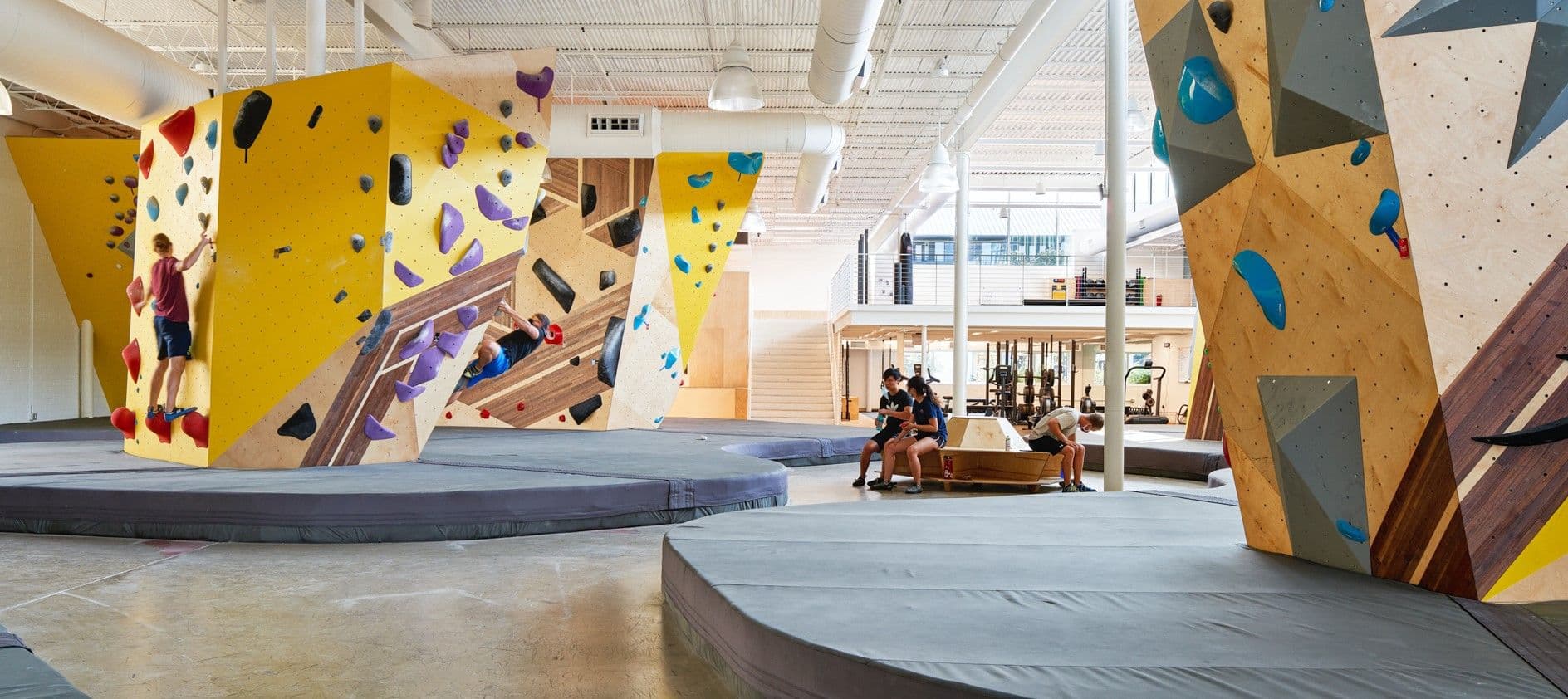 Crux Climbing Center's second location with Vertical Solutions is a sunny, smiling celebration of the best bouldering Austin has to offer.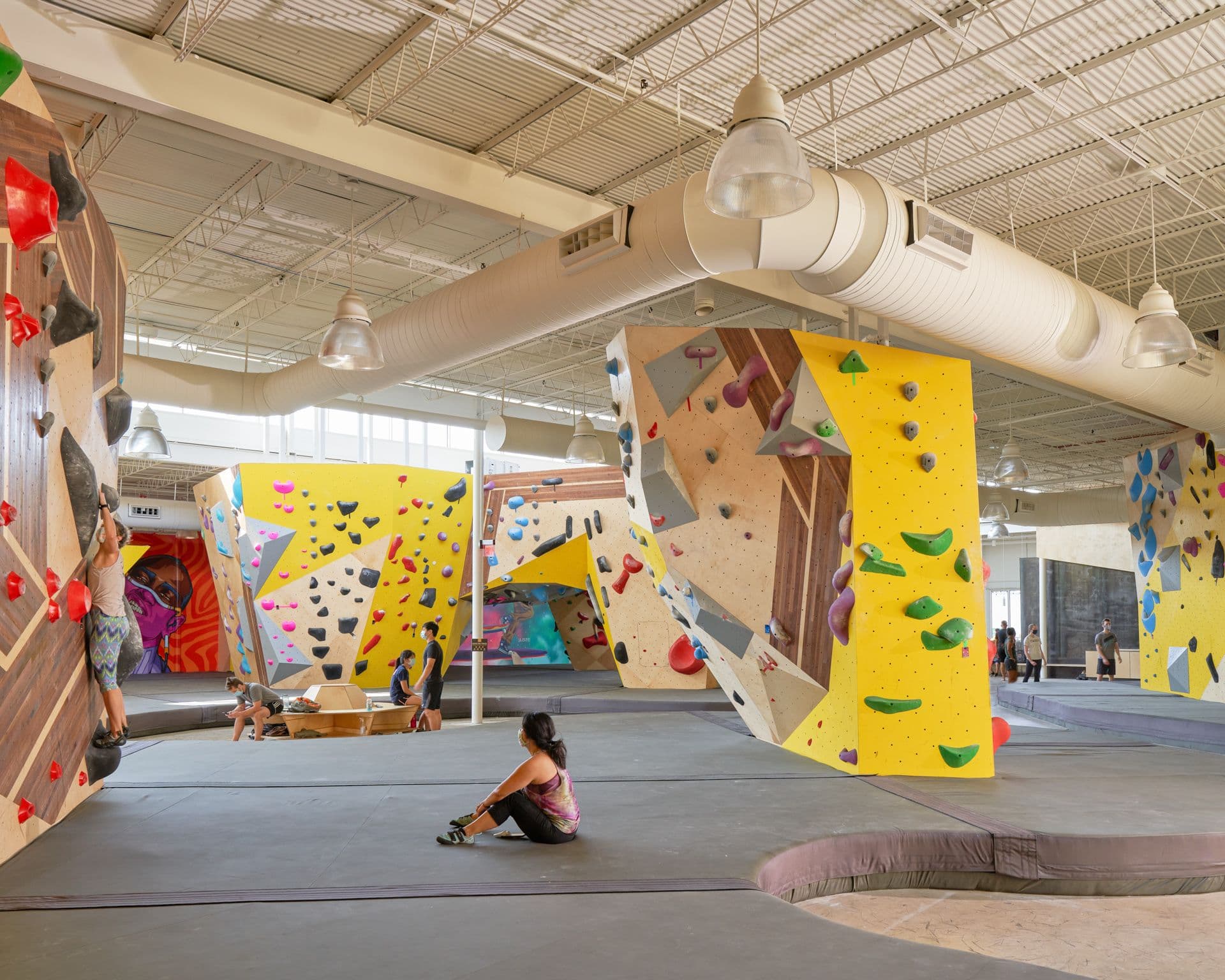 Multiple freestanding boulders turn this rehabbed warehouse Central Austin into a one-of-a-kind indoor climbing experience.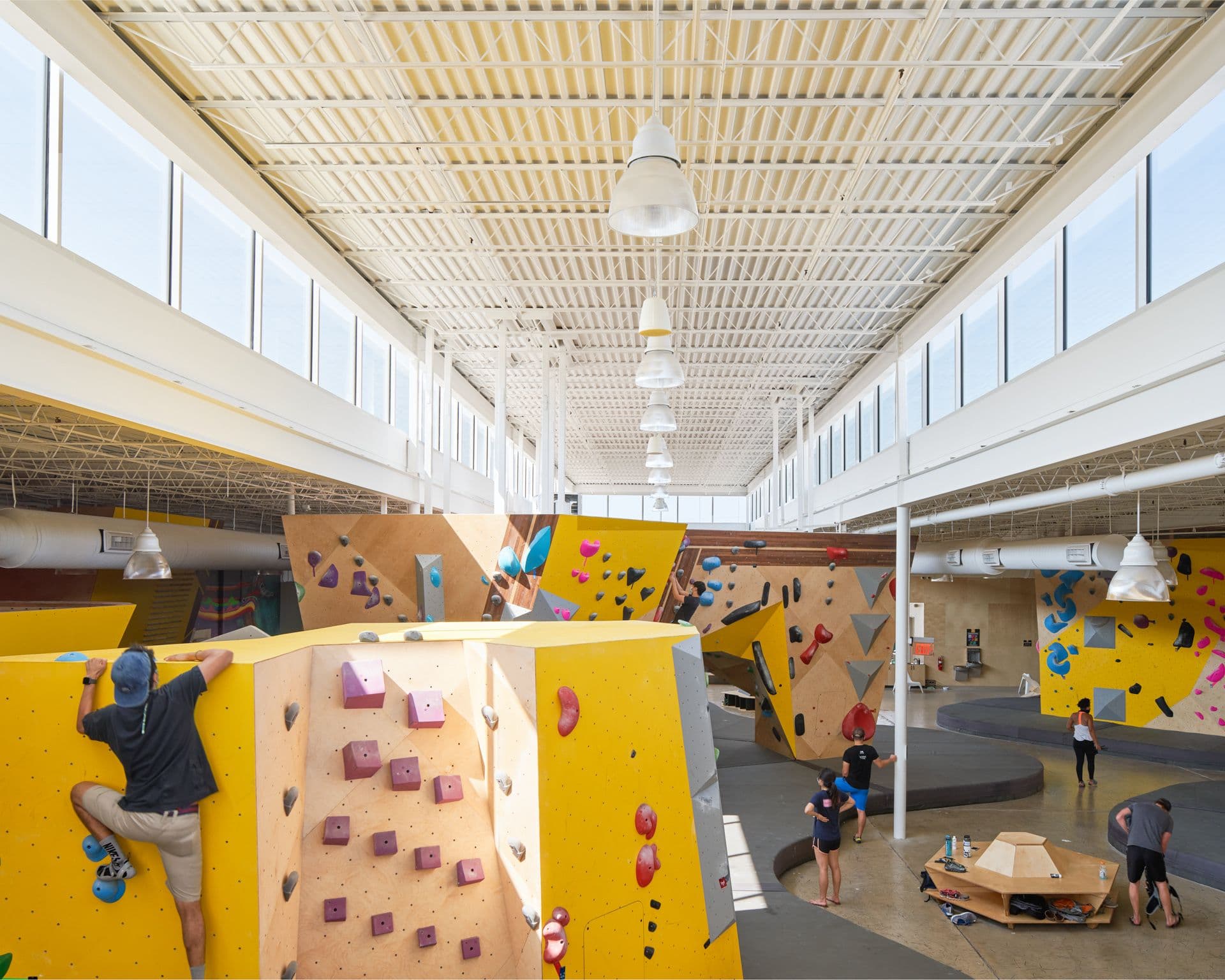 Natural light fills the space and illuminates the top-out boulders - Vitamin D and stoke are never in short supply in the heart of Texas.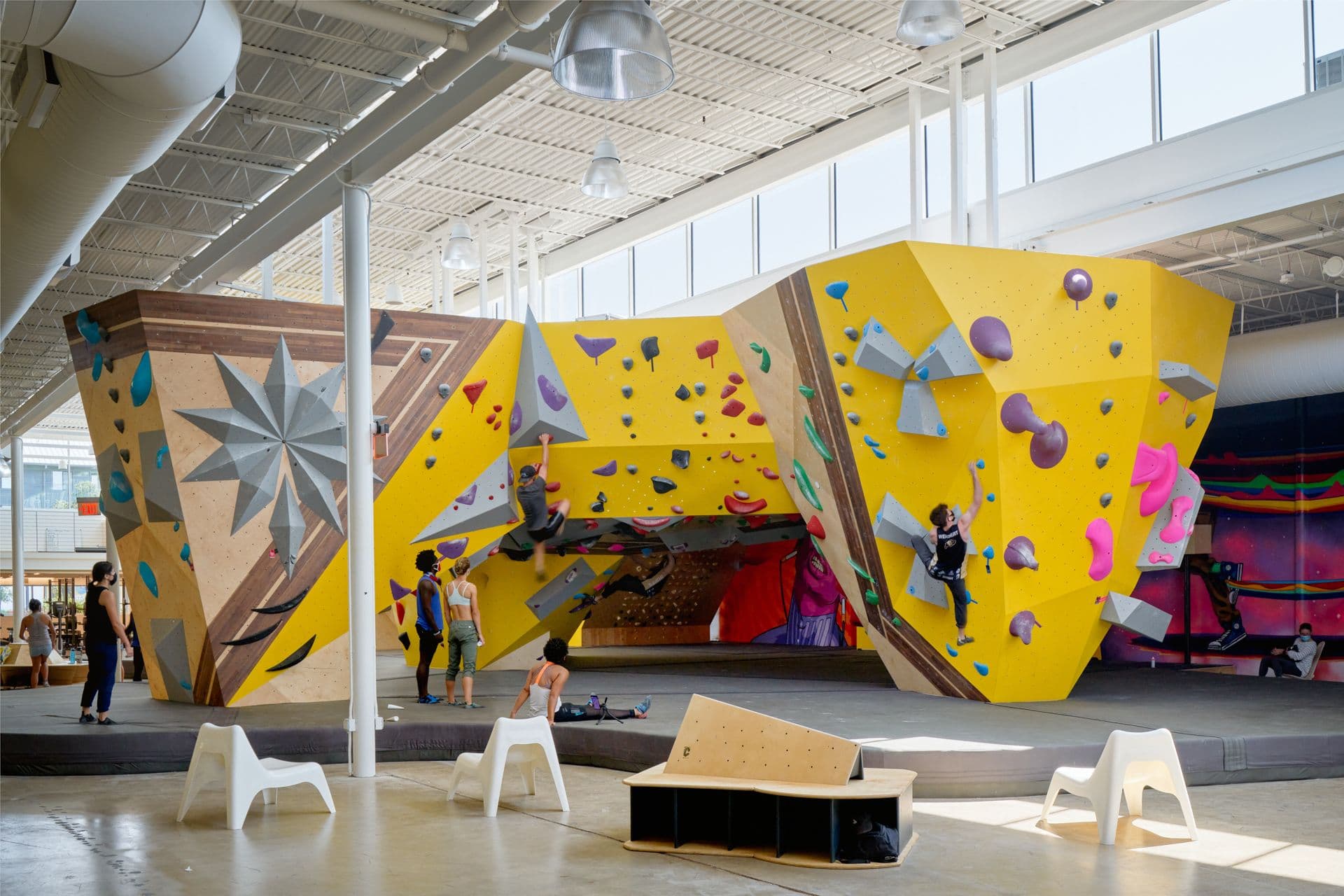 This second location makes massive caves a tradition at Crux, providing the community with ample space to climb on the ceilings. Falls are cushioned by a sleek custom Habit flooring system.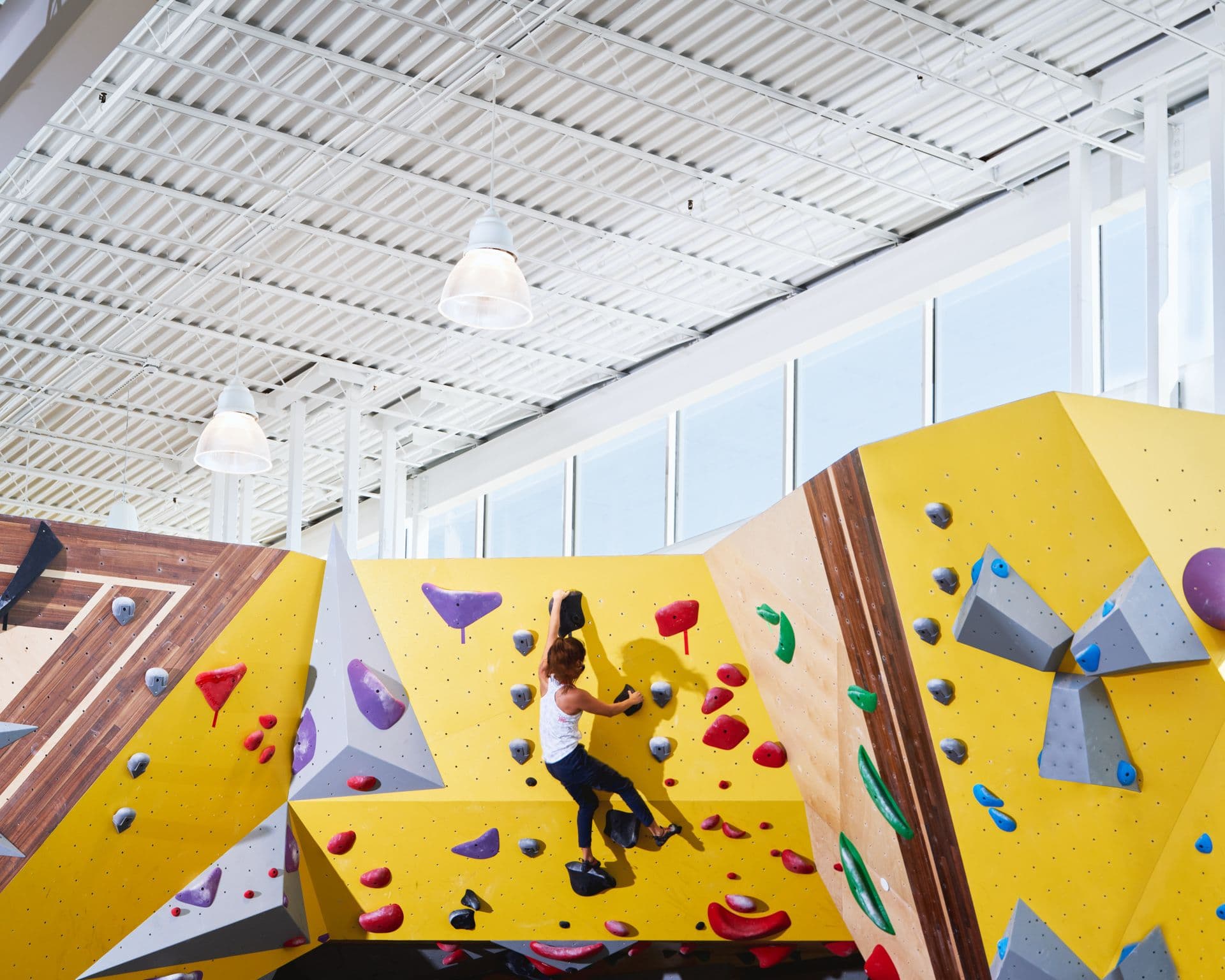 Topping out is always glorious, but especially so here.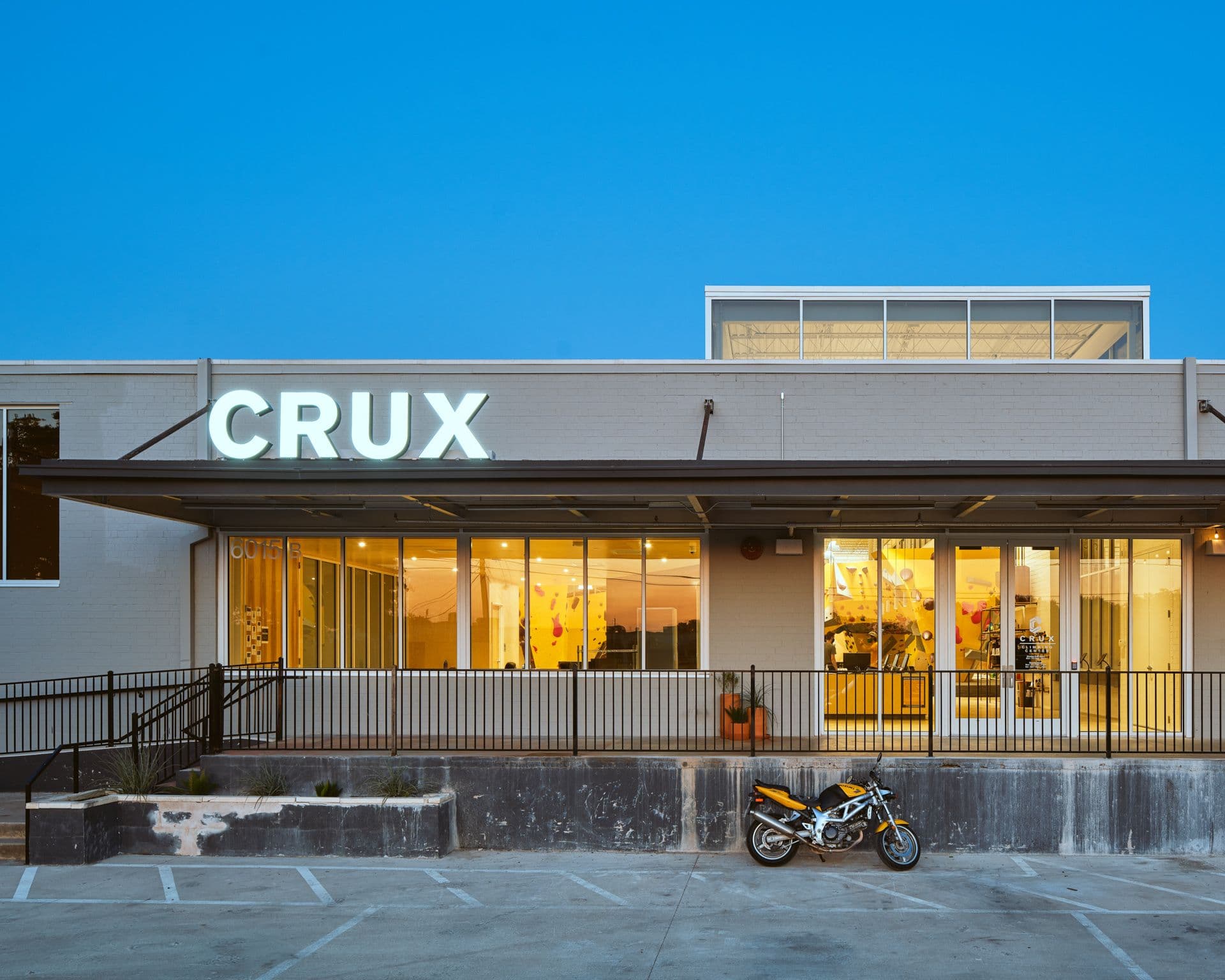 Crux positions itself as more than a gym. The growing Austin climbing scene can coalesce in a space that focuses on community, with yoga, fitness, saunas, and kid's amenities as well as lounge areas to gather.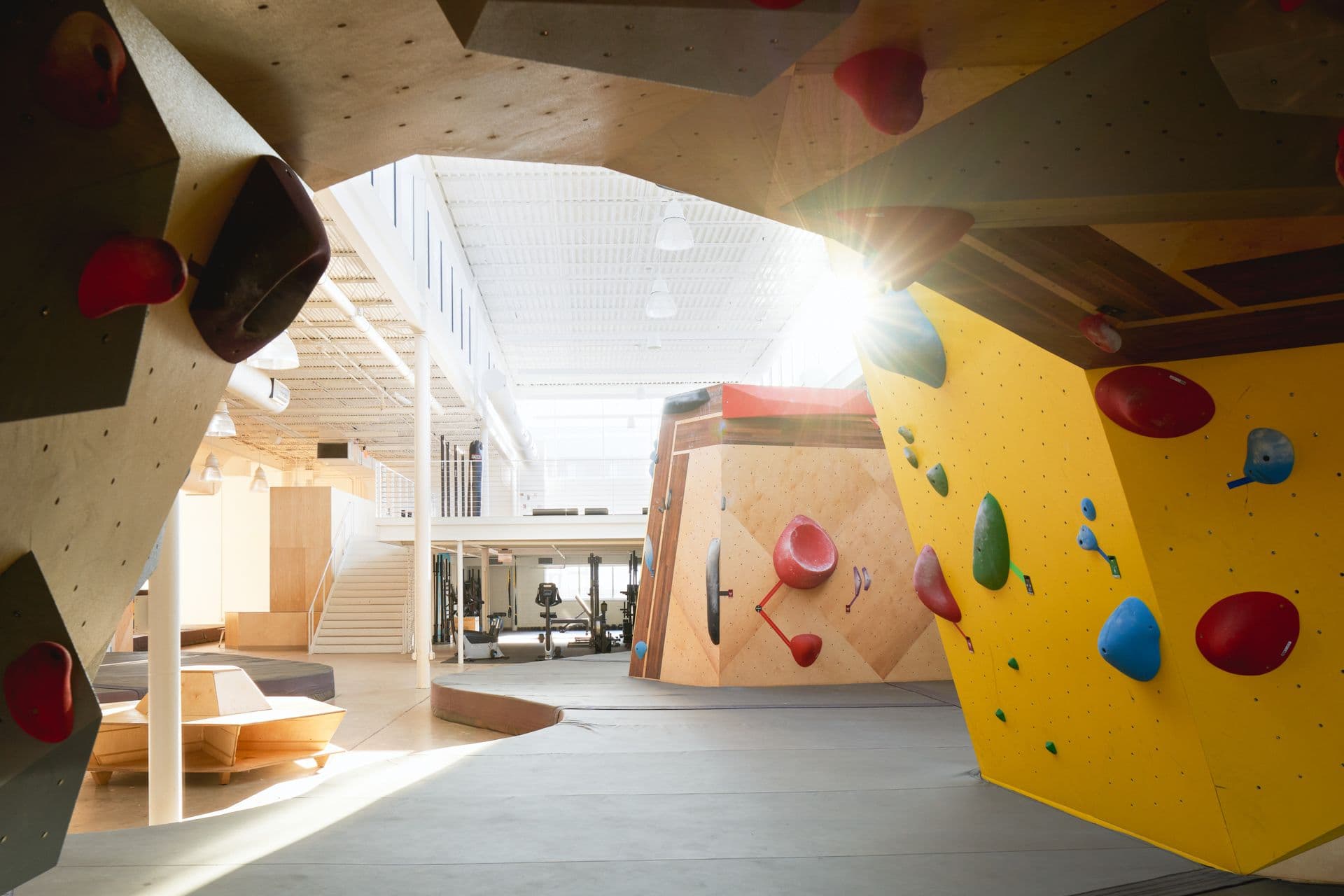 From the inside out, a beautiful view from the cave to the weights and fitness area.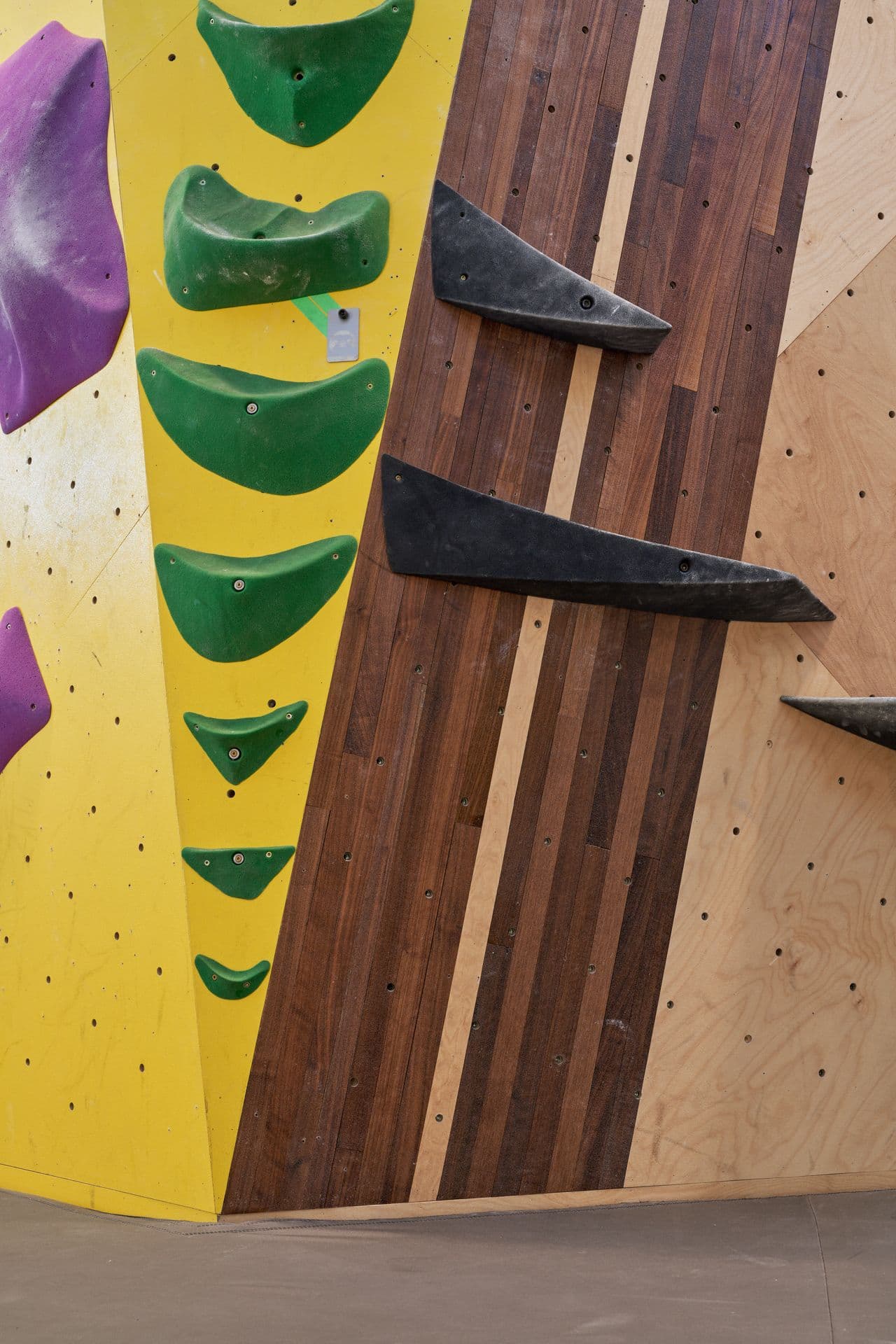 The walls at Crux are a masterful mix of bold brand colors and Vertical Solution's gorgeous inlaid wood details, mixing energy and style.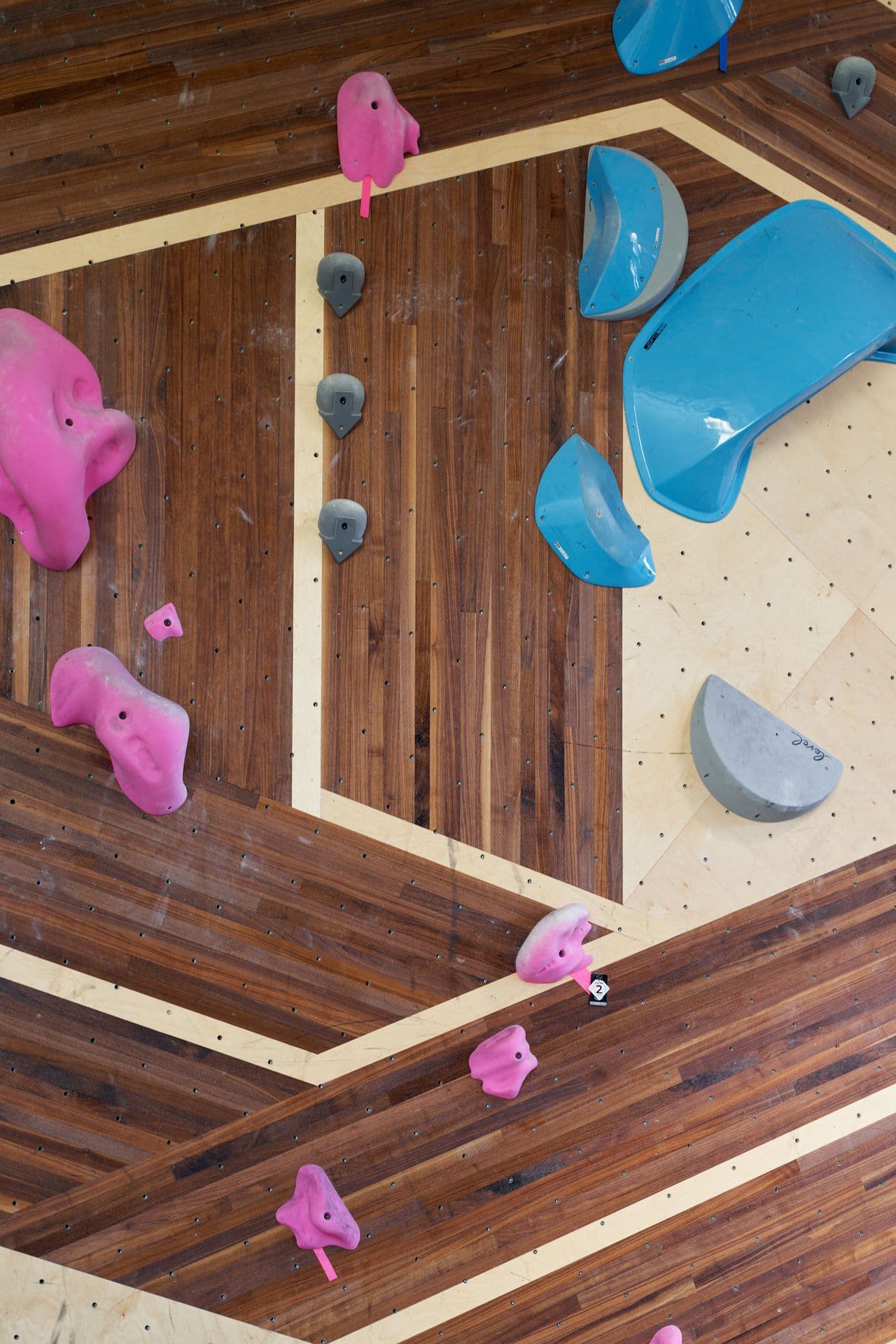 Another VS specialty - inlaid wood logos on your walls make a powerful impact.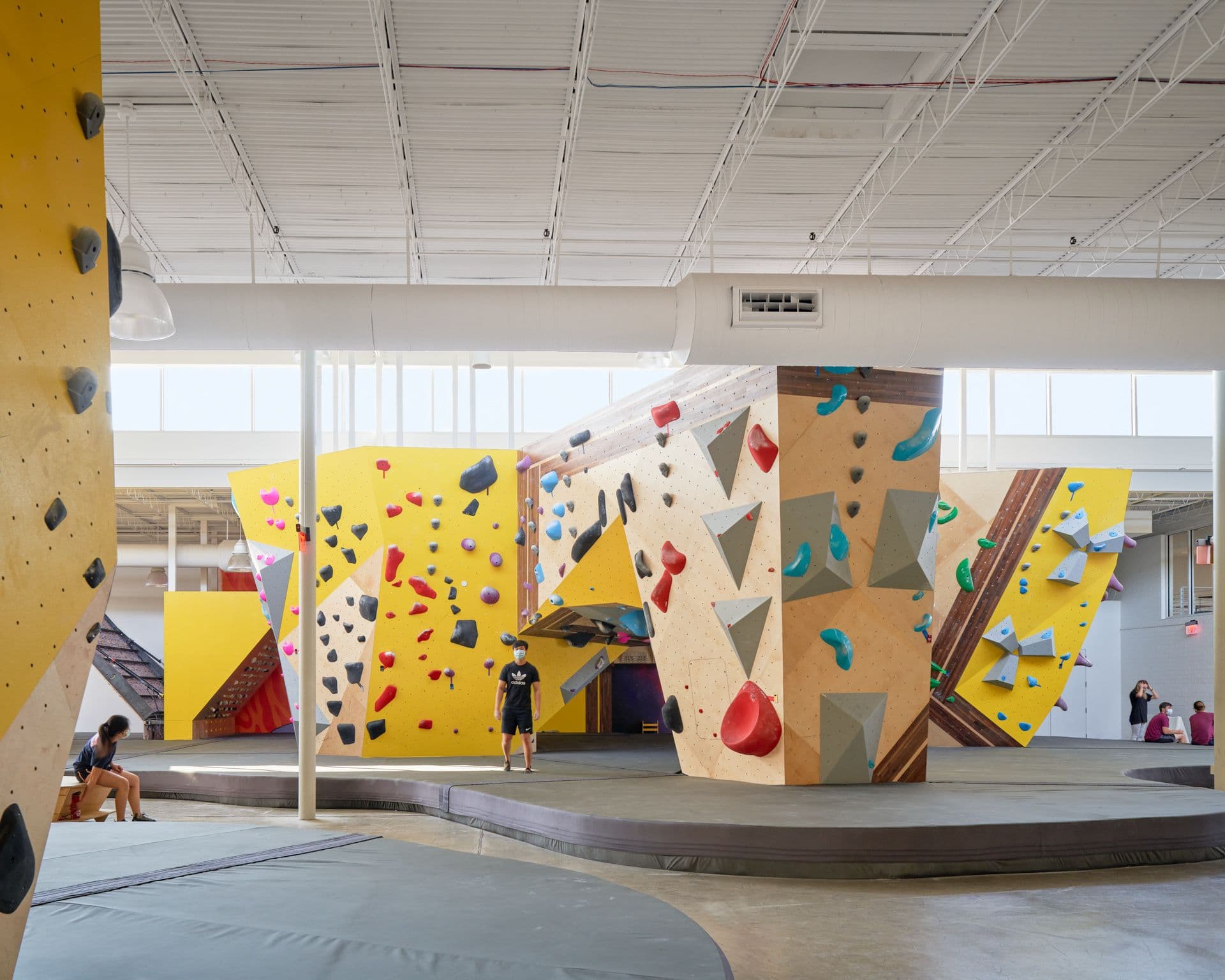 A seamless transition between an intense cave formation and Crux's climbing-specific training walls, including an ATP wall.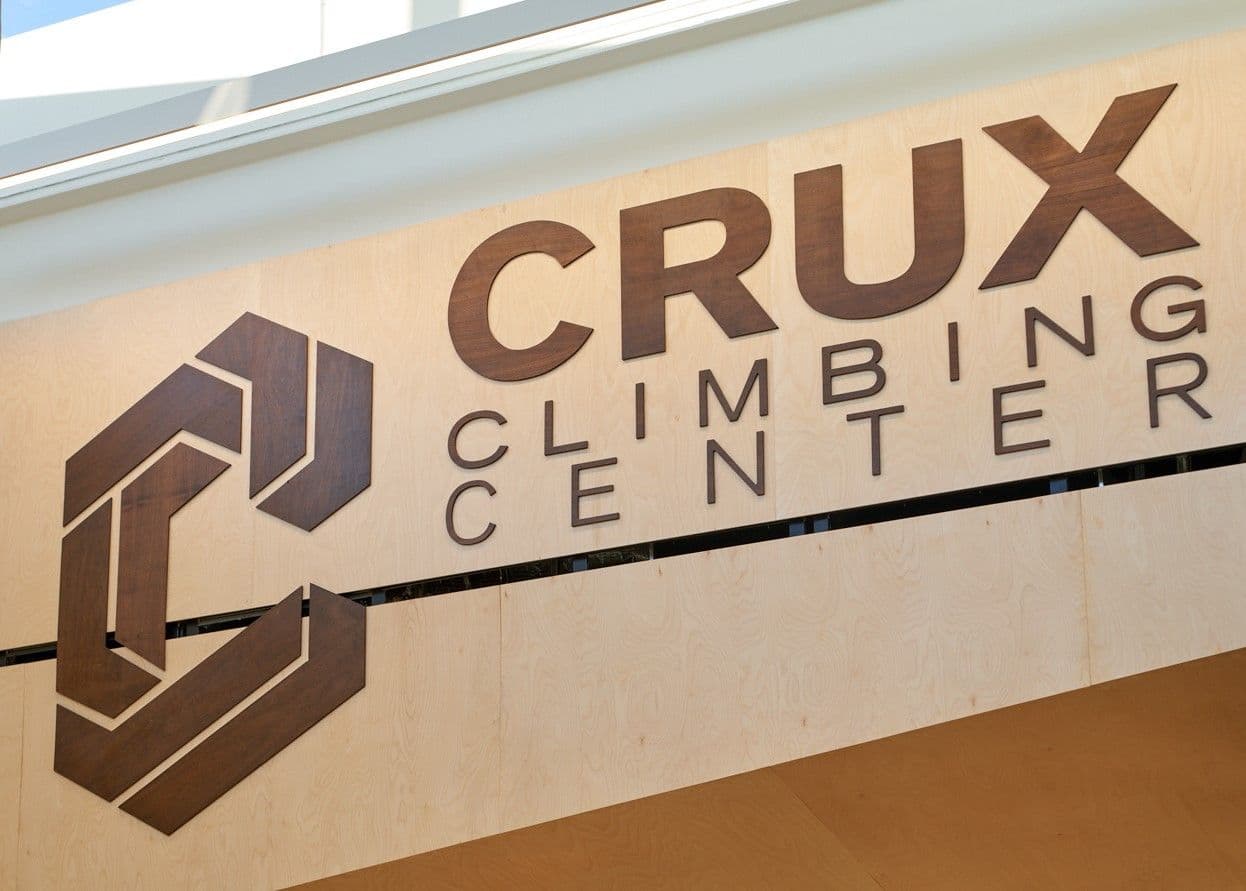 Bright Texas sun shines approvingly into the facility.