Adjustable Training Platform

Train hard at any angle
Vertical Solutions offers the industry's first freestanding, push-button adjustable climbing and training boards. Our Adjustable Training Platforms are designed specifically for climbers who train hard and often. They can accommodate any brand of training wall available and provide unparalleled ease and functionality for users.
Features and Benefits
Adjustability allows climbers to customize the intensity of their training sessions.
Offer an additional amenity to your space.
Able to accommodate any spray wall, system board, or training wall on the market, including MoonBoard, Tension Board, Kilter Board, and Lattice Board.
Application-only financing available, with rates as low as 6% and terms ranging from two to seven years. Non-personal guarantee financing is available, with approval as quick as 24 hours.
1-year warranty on all materials and construction.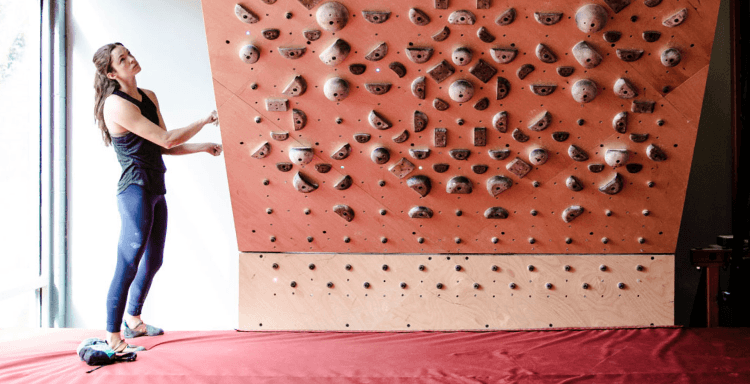 Specifications
Fully freestanding.
8' wide x 12' high standard, with custom sizes available.
1650 lbs.(approximate, without holds).
3/4" thick single-layer Baltic birch design, with custom hardwood available.
Hydraulically actuated with dual rams.
Vertical to 50º overhung in seconds.
Built to fit any popular training system (Moon, Tension, Kilter, Lattice, etc.)
Professionally installed by the Vertical Solutions team.
Requires 110v 20 amp circuit.
24-36" kicker, 15' 7.25" max height.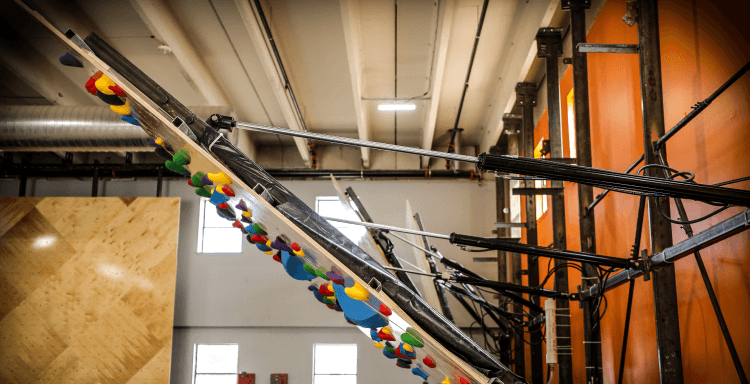 Static Training Boards
Hangboards and campus boards are two of the most iconic, time-tested, and effective training tools available.
We'll work with you to design, customize, and accommodate any system, apparatus, angle, and dimension imaginable.
Custom hardwood inlays, colors, textures, and trim are all available at your request.
All of our training boards are built with our iconic and attractive baltic birch wood.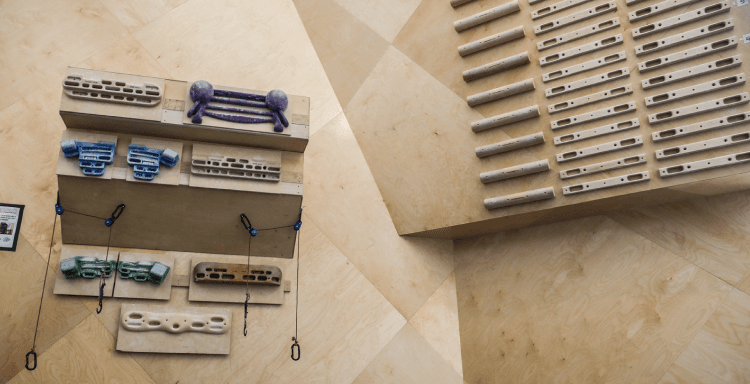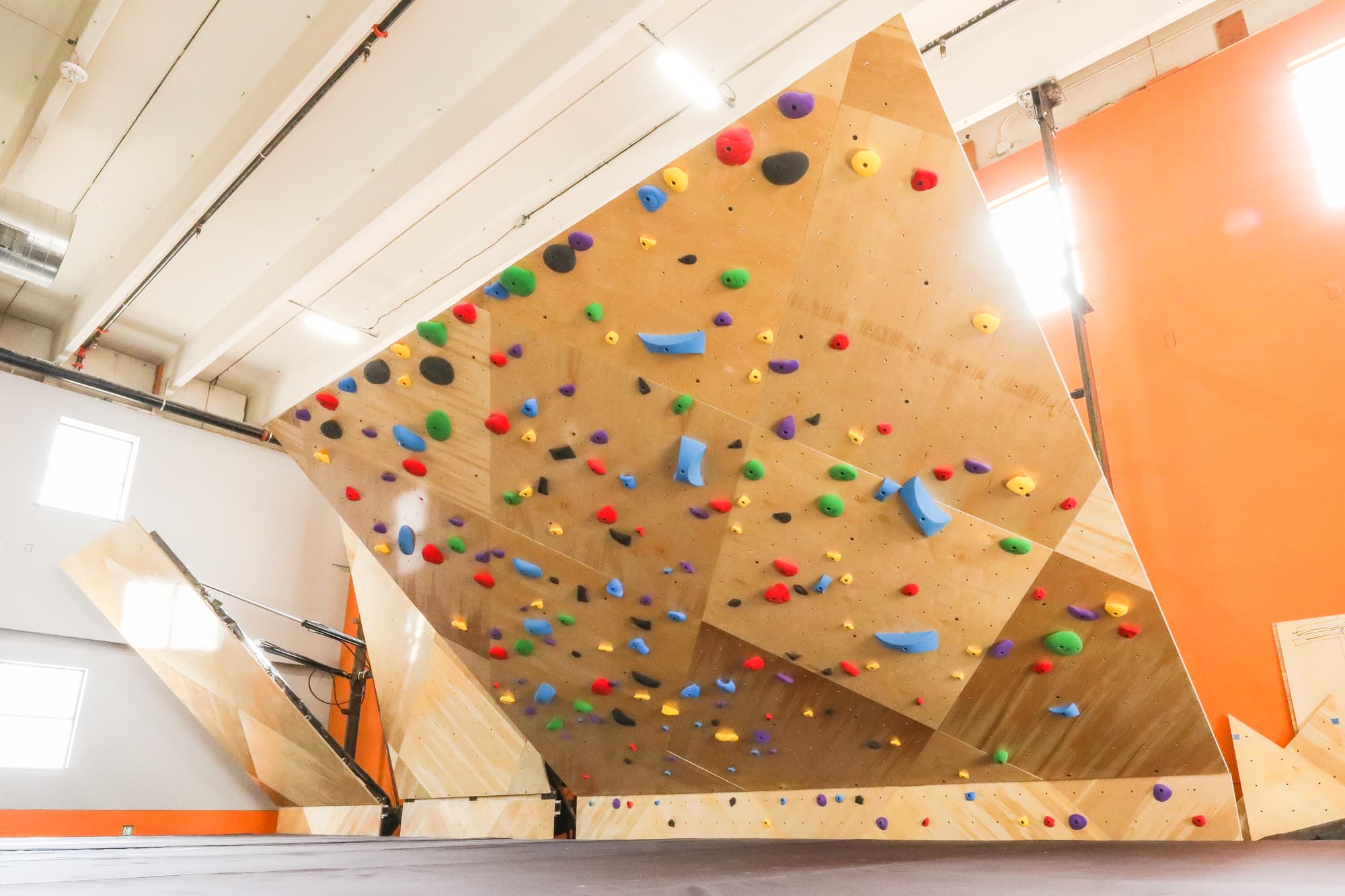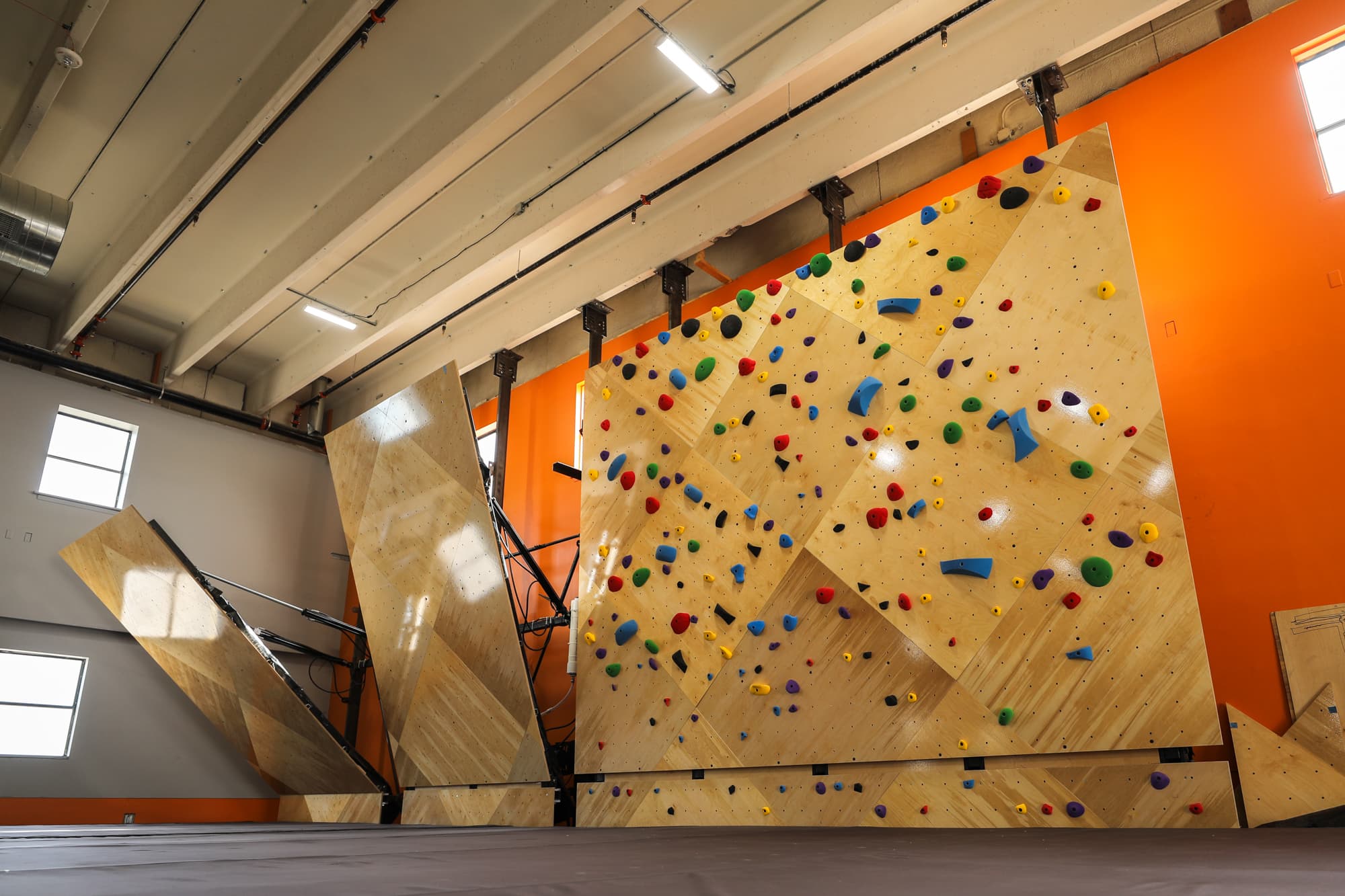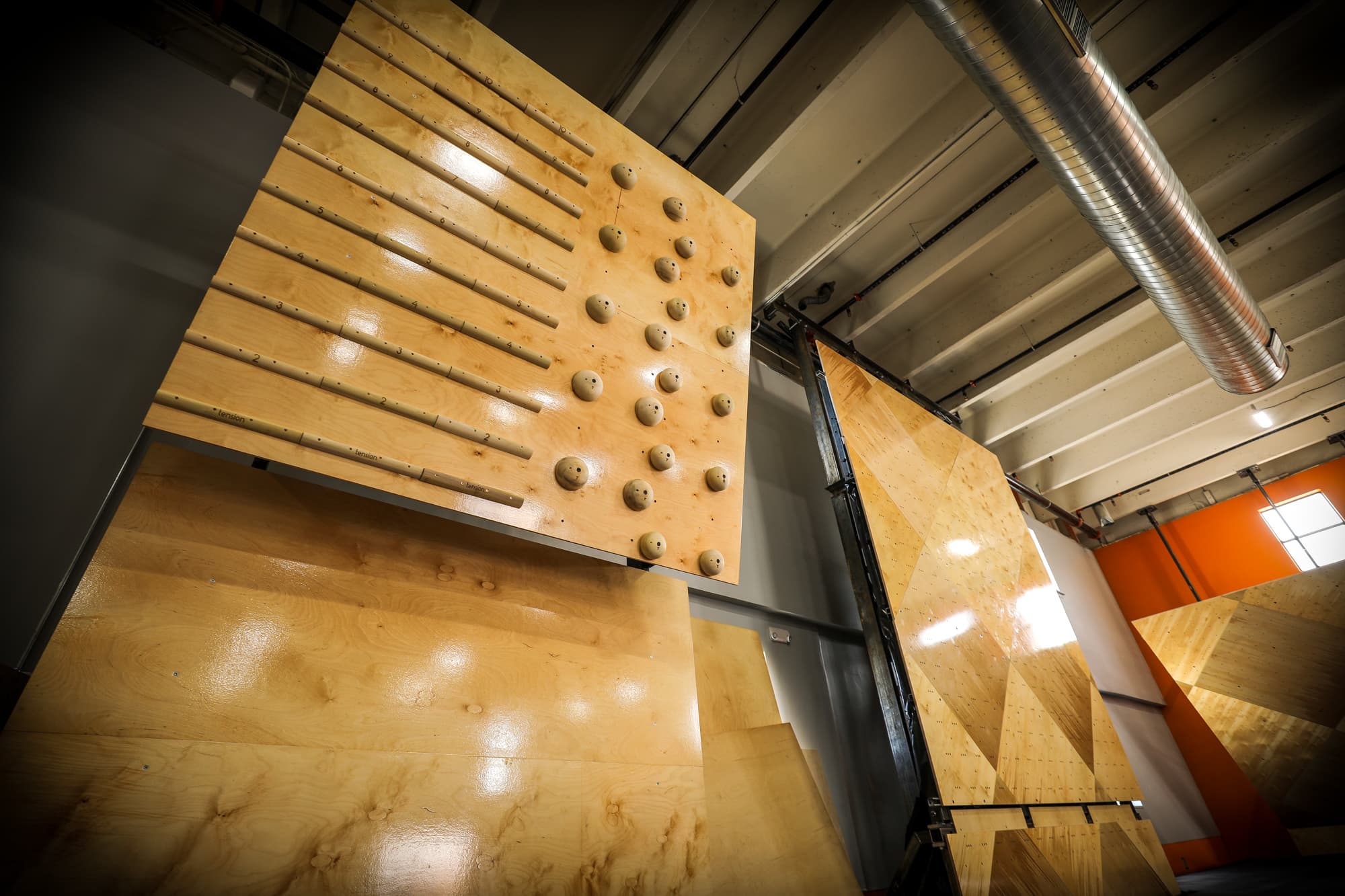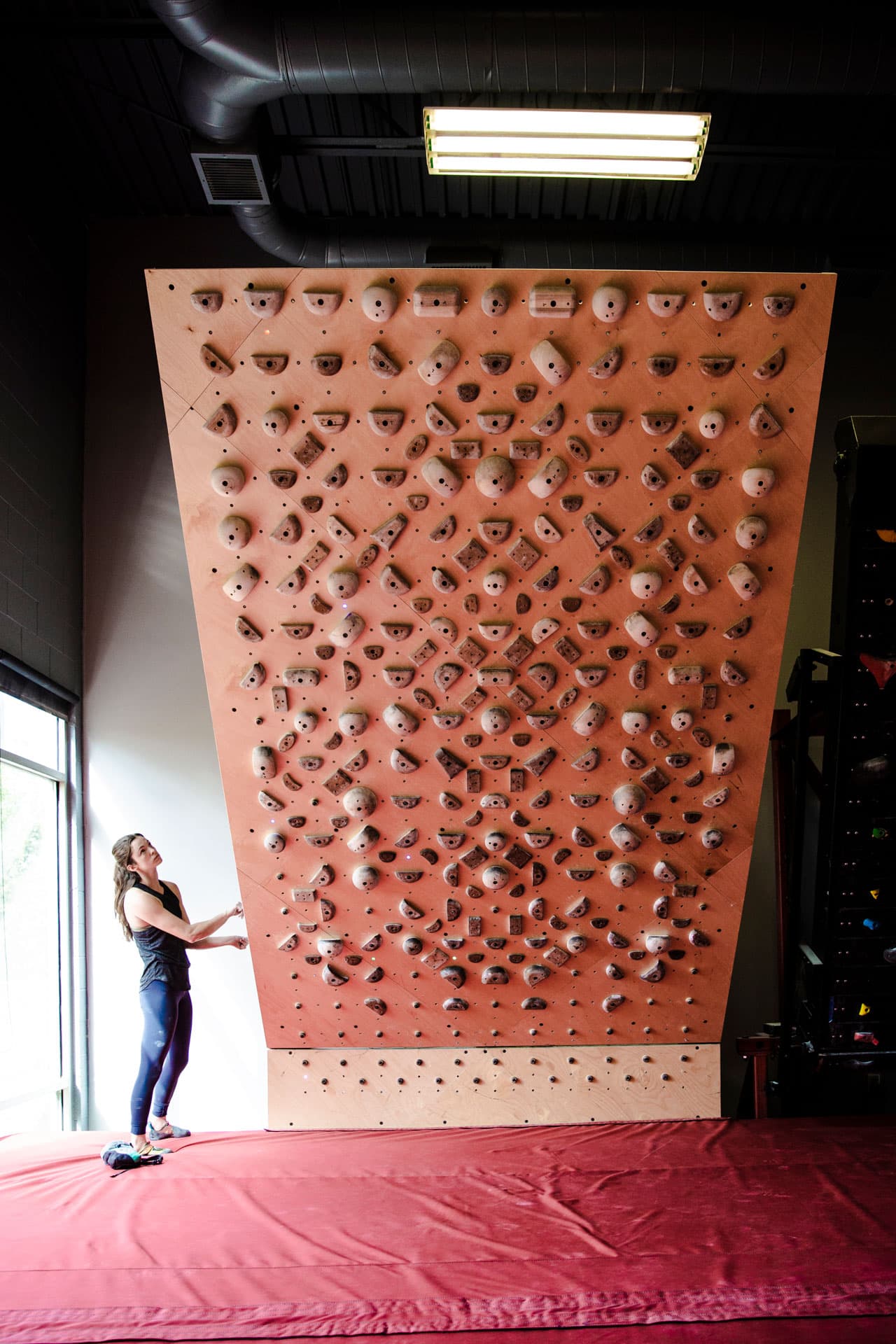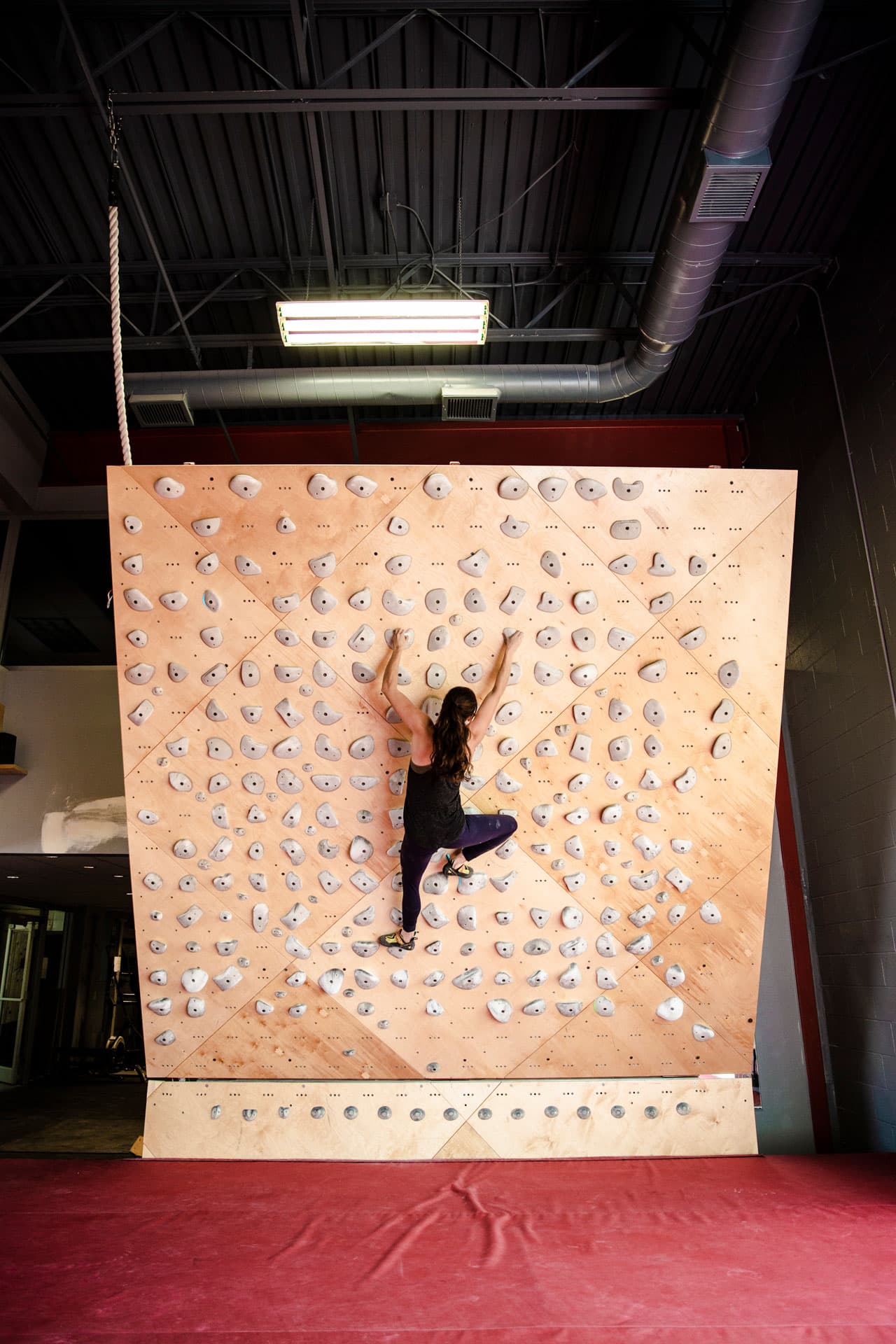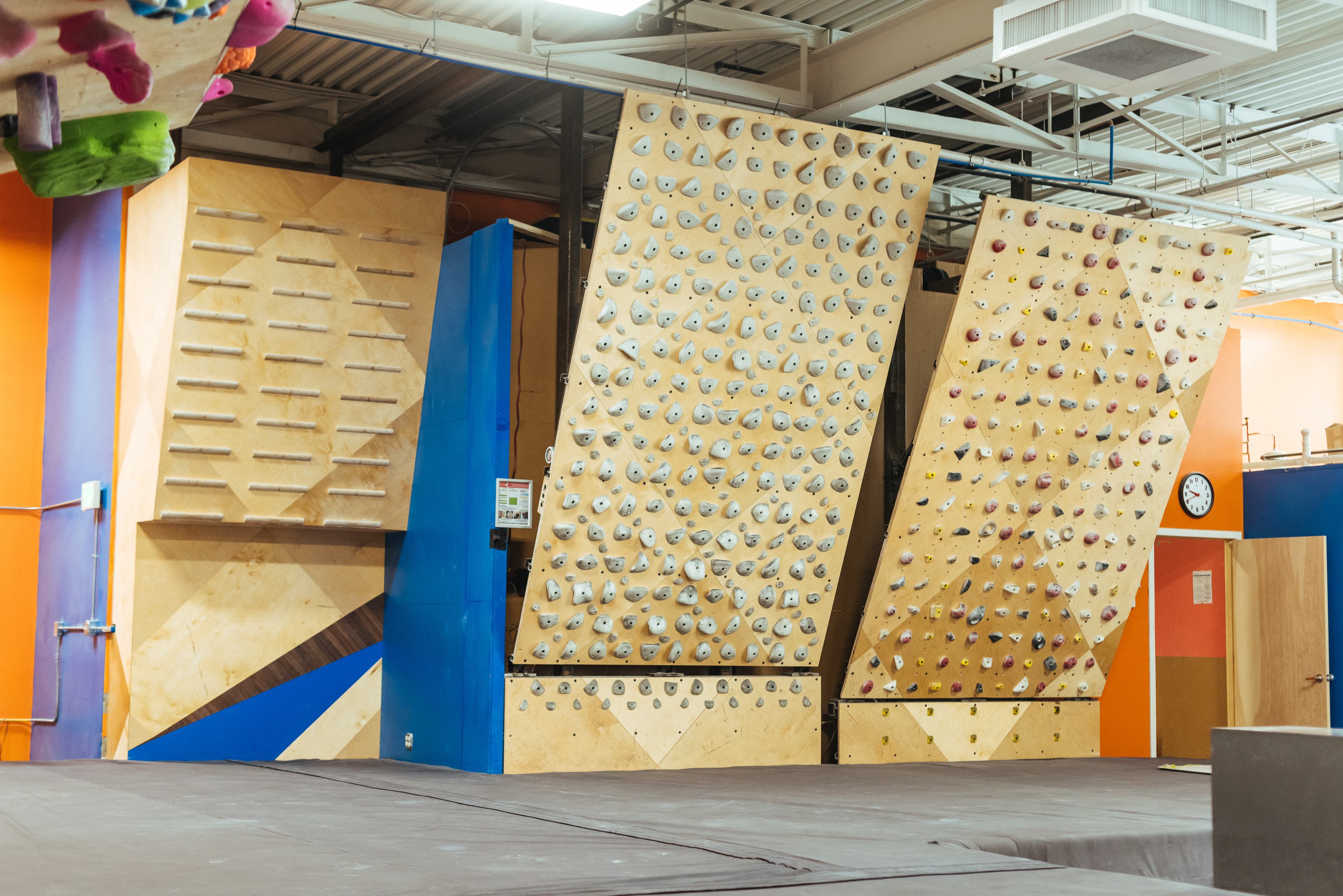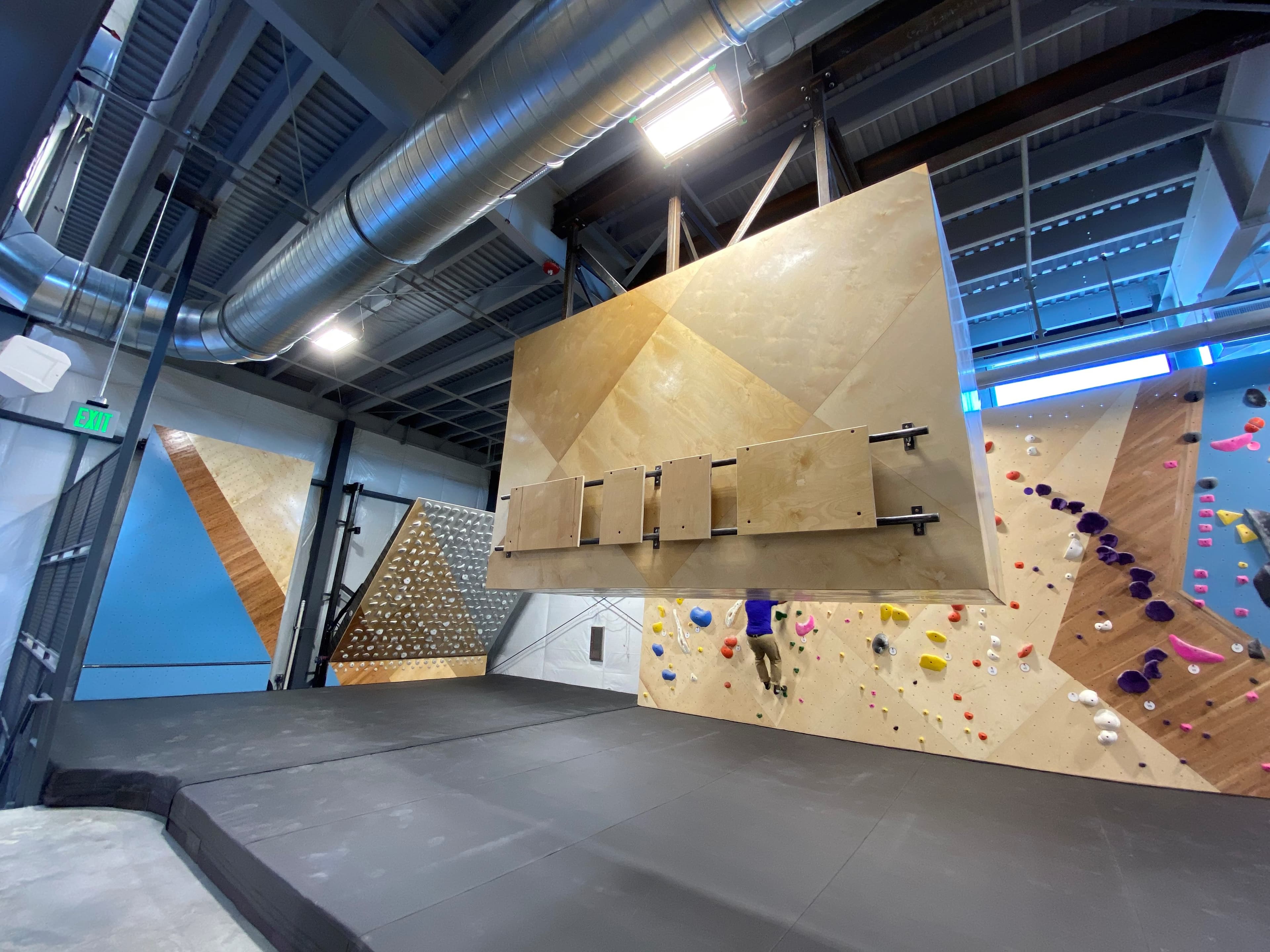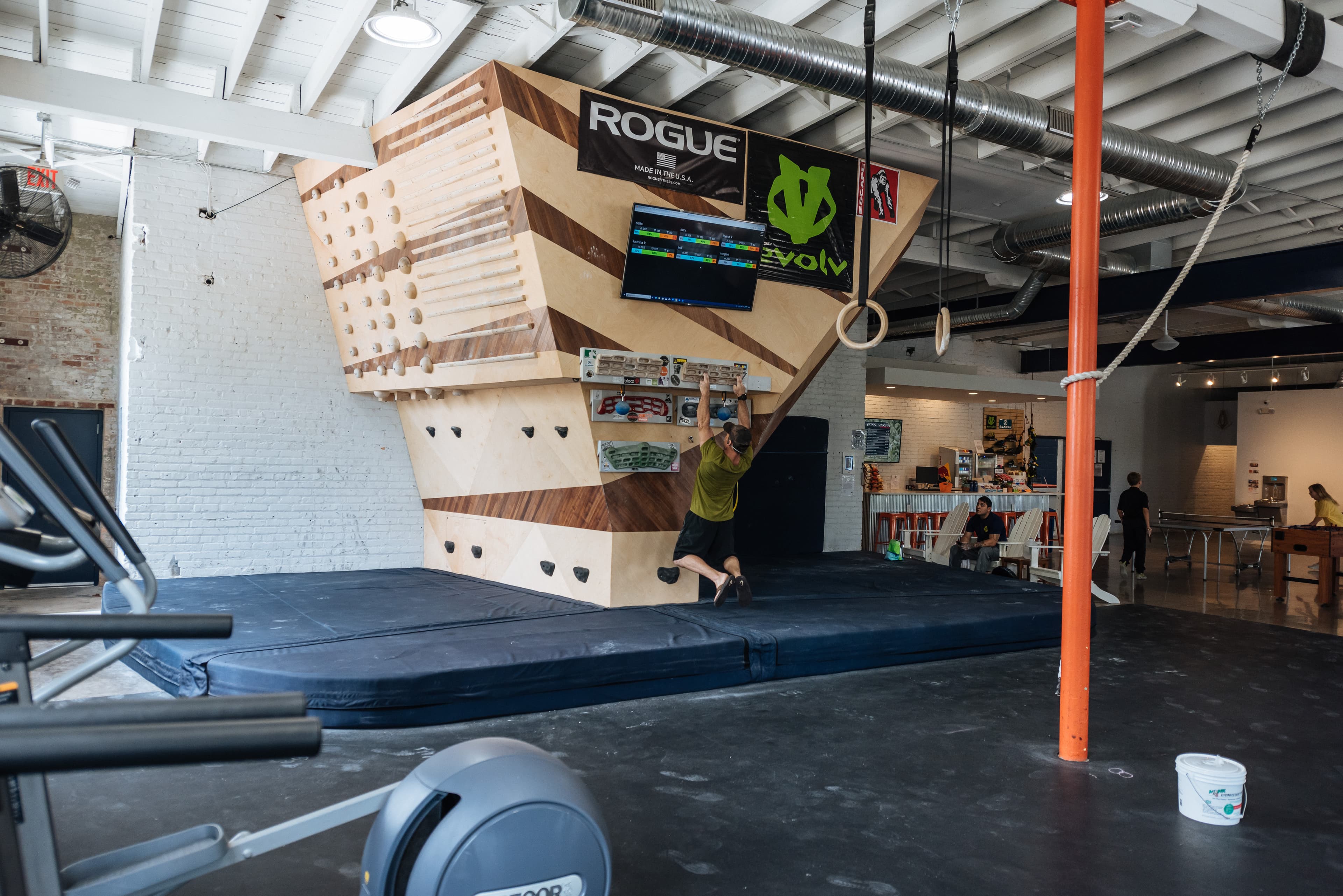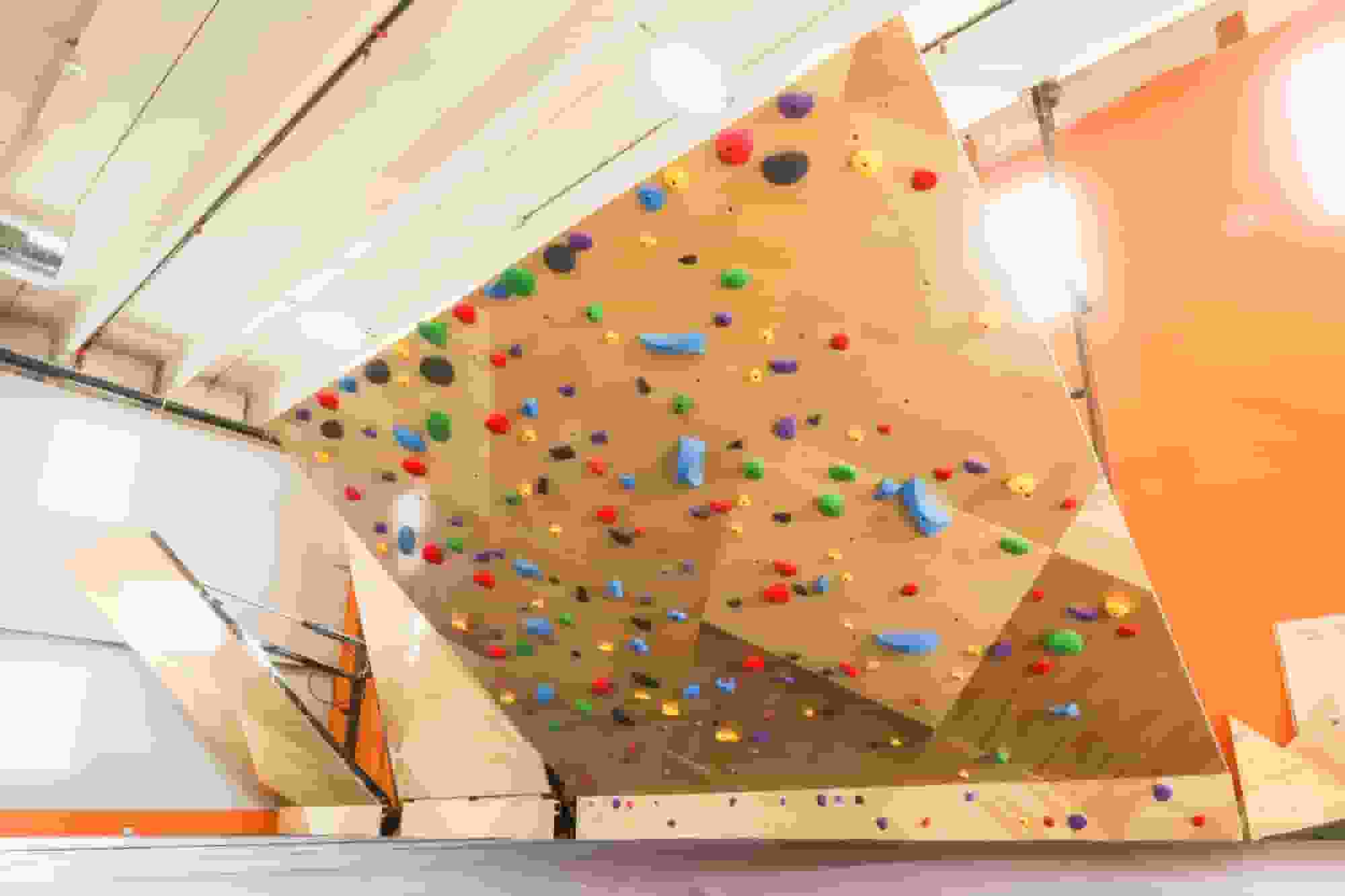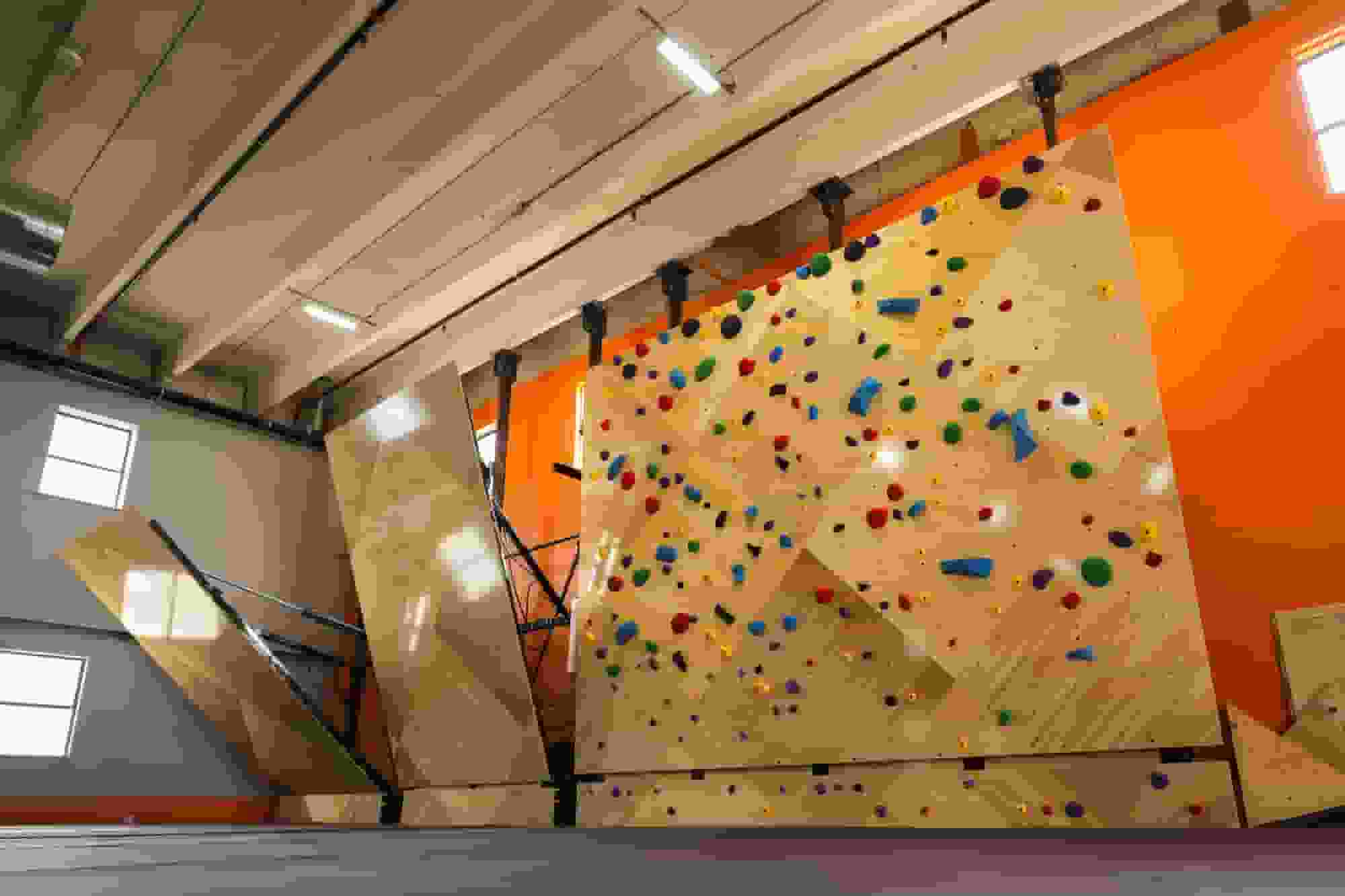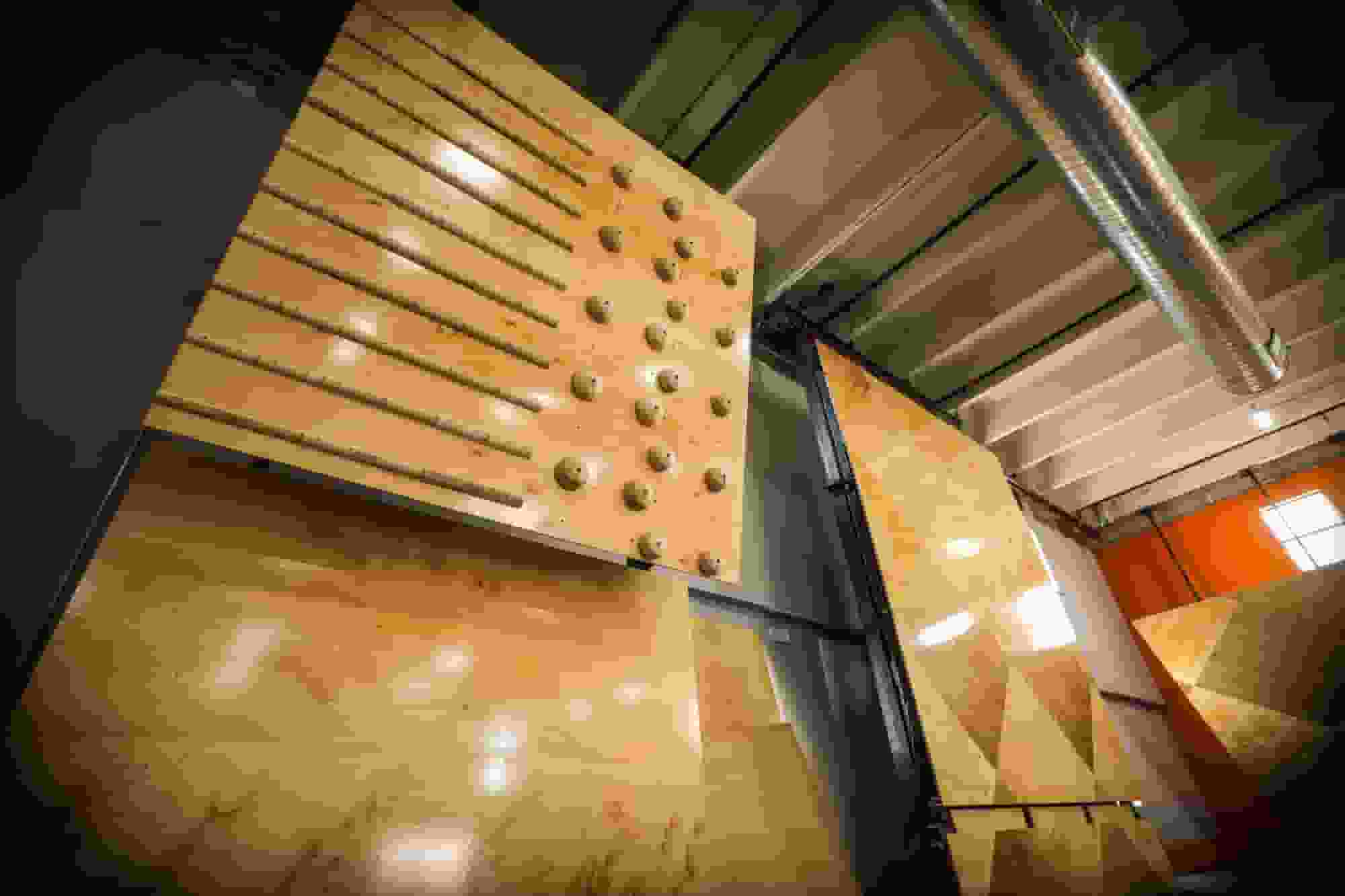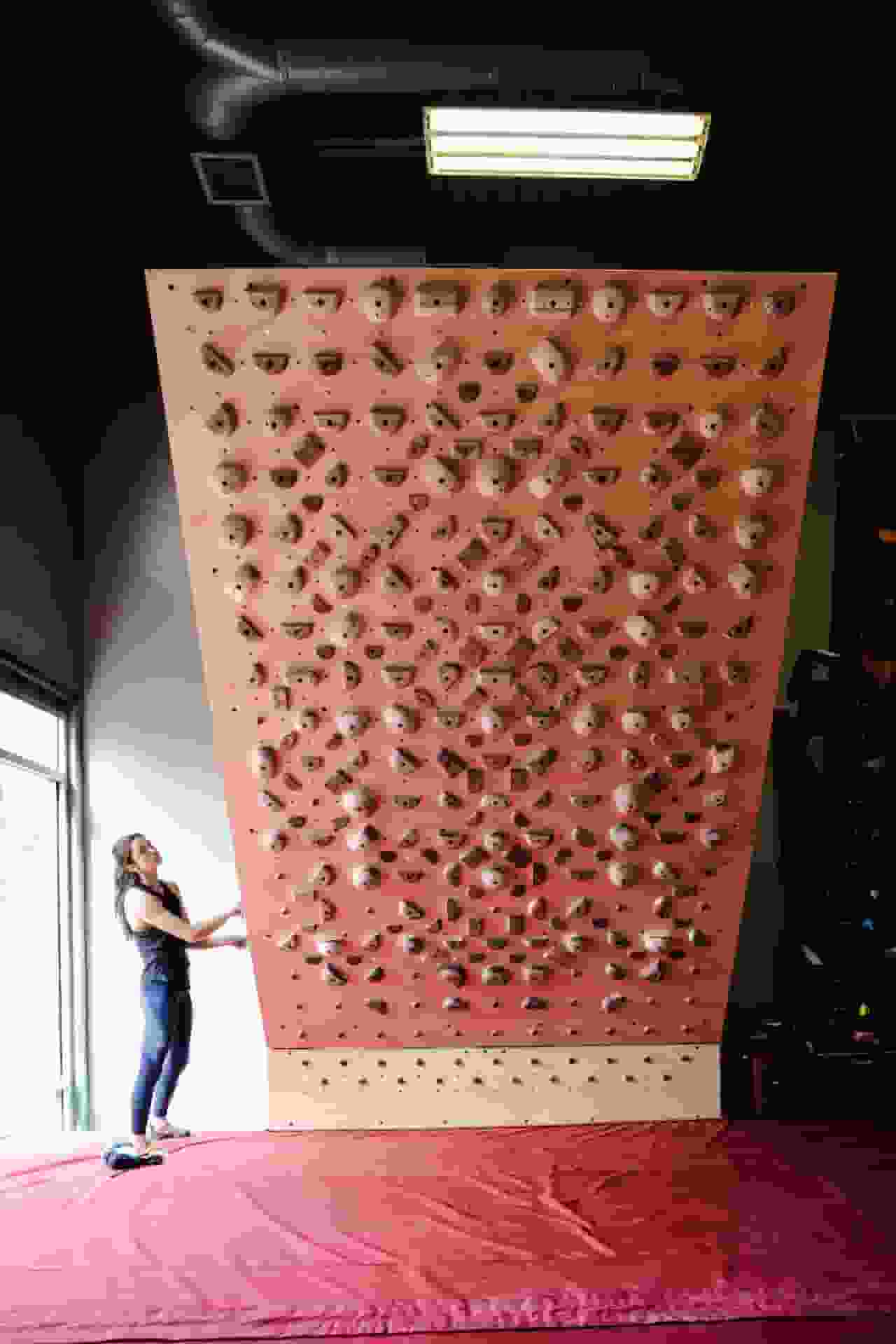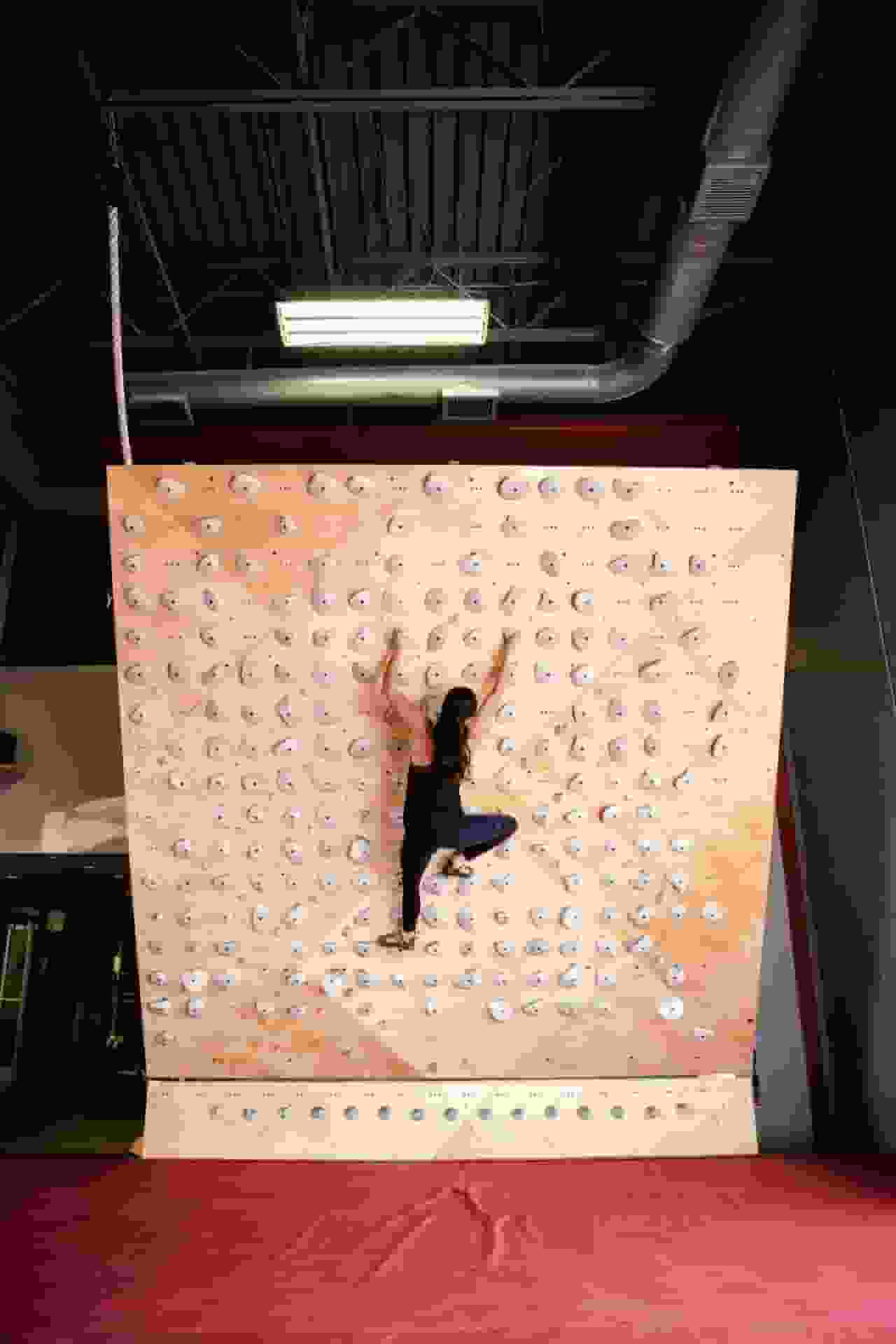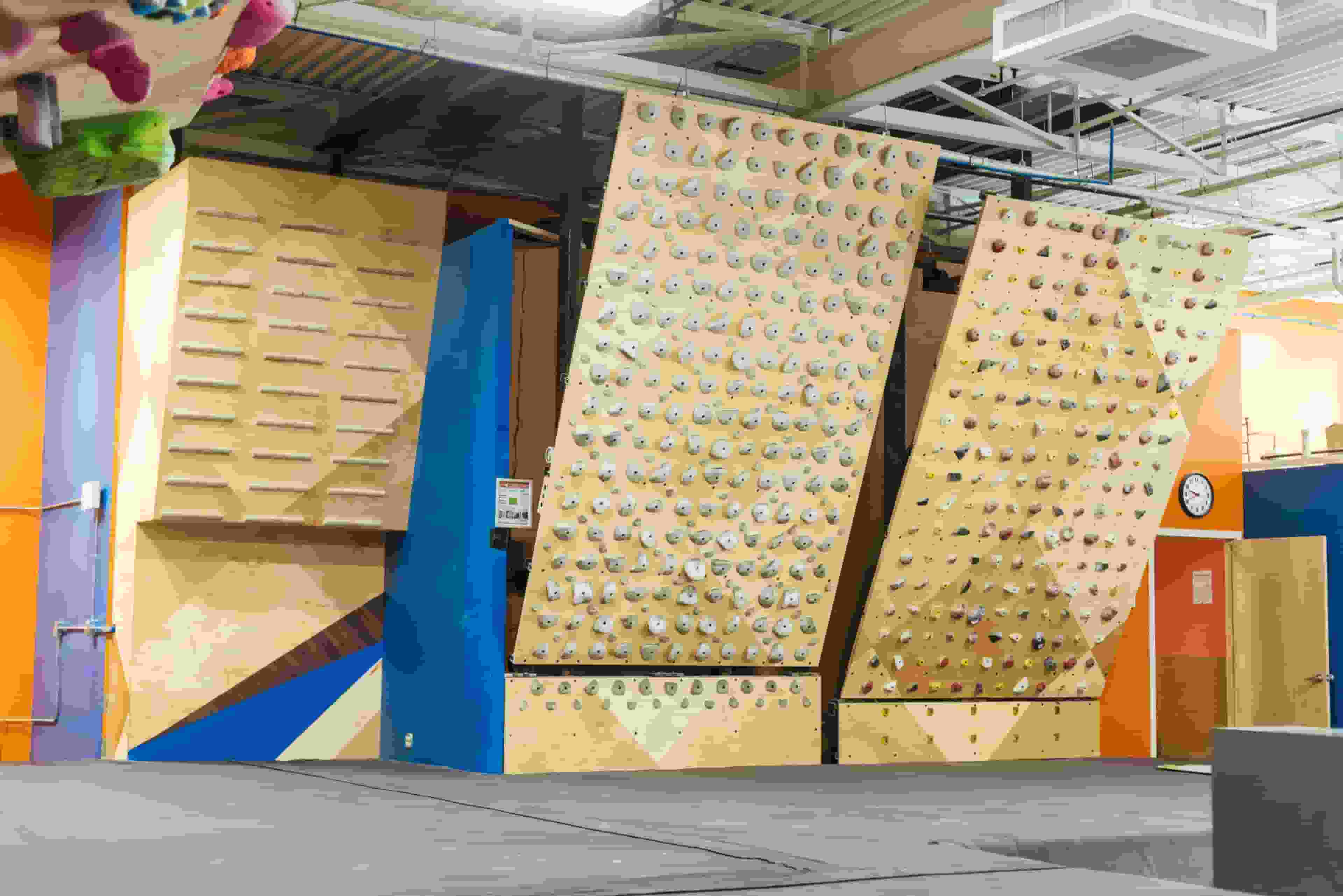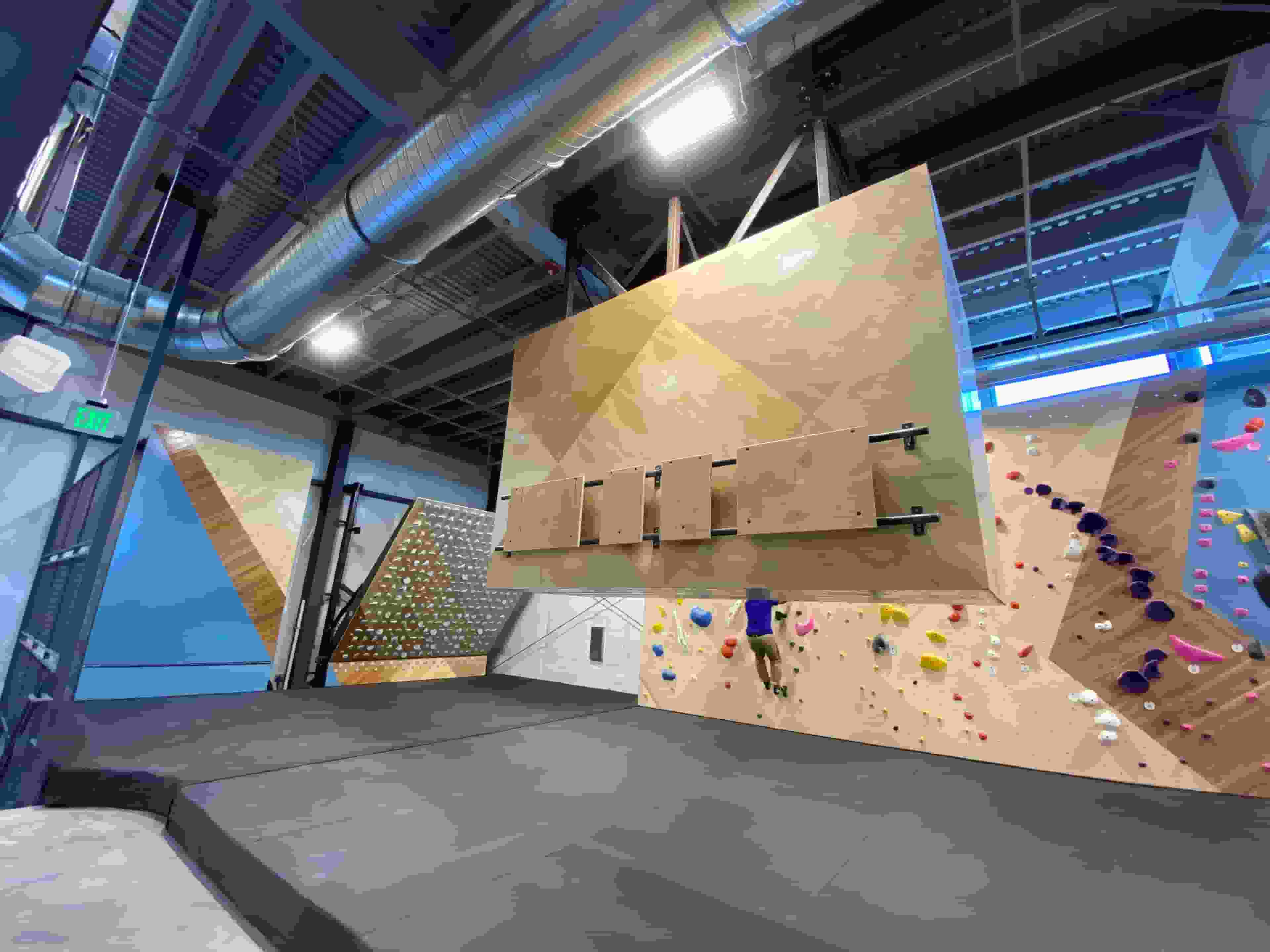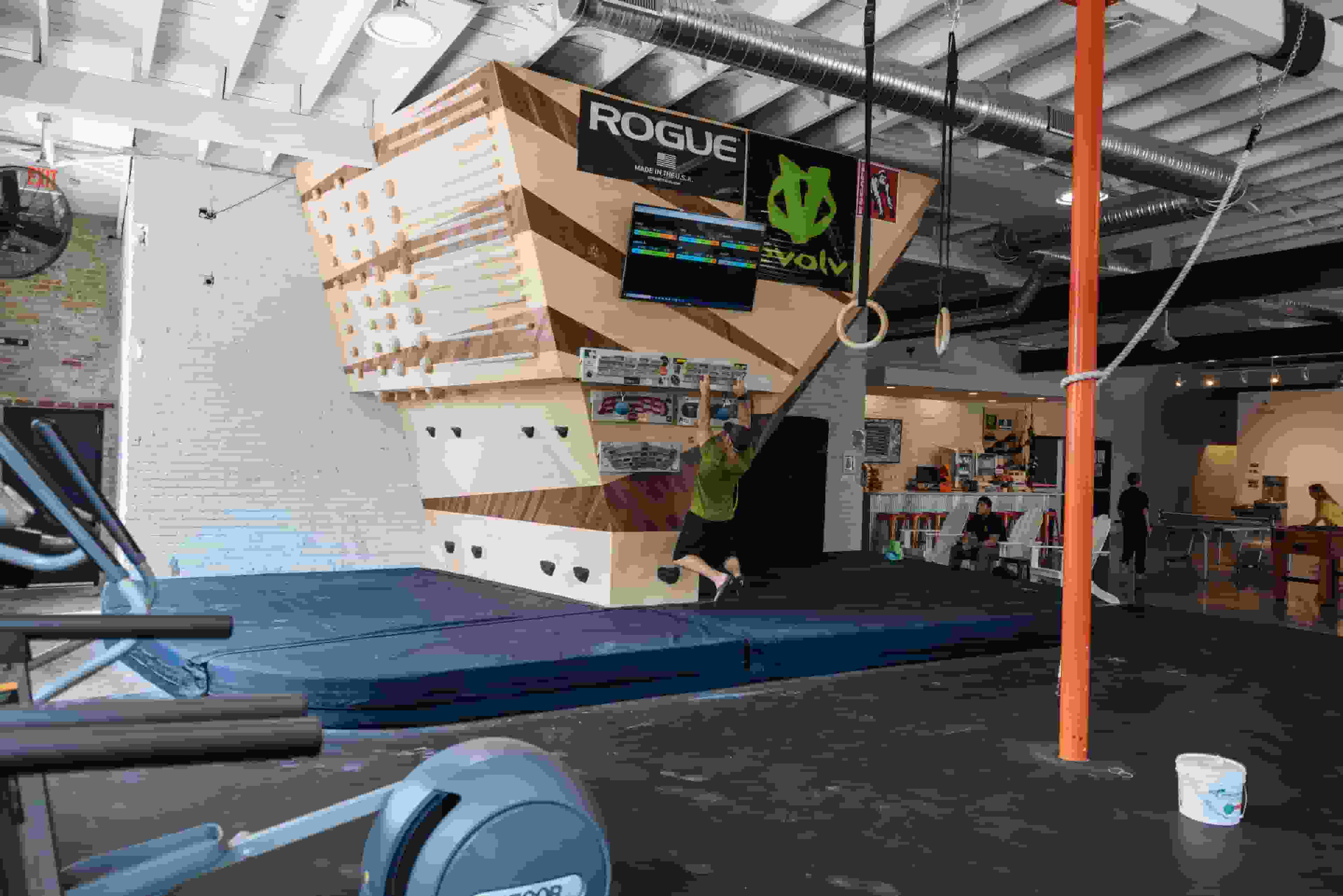 Get a custom quote for your climbing gym construction or consulting needs.
Contact us