Route Climbing Floors

Seamless, safe, and long-lasting flooring
A multi-functional necessity for any gym, our route flooring is of the absolute highest quality. You can rely on our Habit Flooring system to keep your guests as safe as possible while maintaining long-term integrity and elevating the look and feel of your facility.
Route Flooring Overview
The vital function of route flooring is to protect lead climbers if they fall before the first clip. Carefully crafted as a closed-cell system that's 2" or thicker, our signature route flooring offers unparalleled safety while holding up to high foot traffic, providing comfort underfoot, and offering a clean, high-quality aesthetic.
Interested in taking it to the next level? This system can also be ordered in a variety of thicknesses, colors, and densities to suit the specific needs of your facility. Once installed, your flooring will be finished with our Invisi-Seam surface and can be paired with optional add-ons, such as our anti-trip steel trim.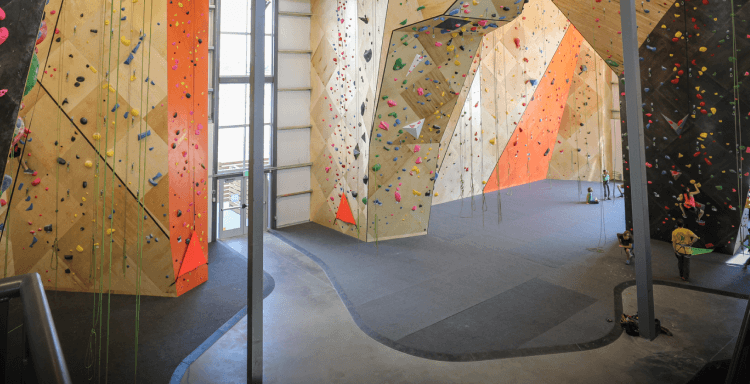 Invisi-Seam Surface
Seamless flooring helps prevent customers from tripping over gaps or mismatched surfaces. Not to mention, the seamless design will make your gym look and feel ultra-sleek. Our system gives you the option to forgo seam tape entirely. Due to the great value of our flooring features, many of our customers choose to outfit all their non-bouldering space with it; not just their route climbing area.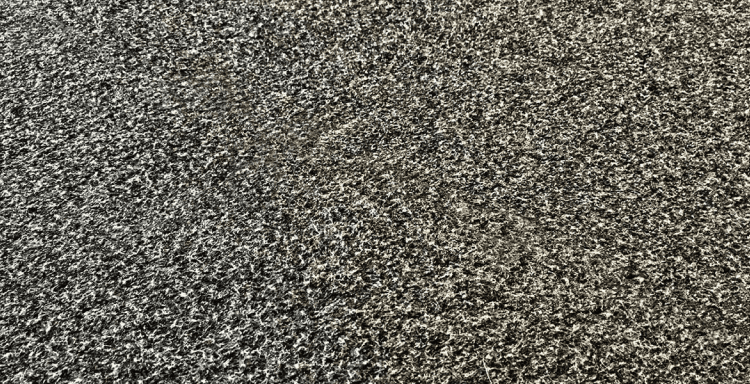 Anti-trip Steel
The transition between your route floor and your base floor can be unsightly, cumbersome, and even potentially hazardous. Many older climbing gyms will leave this as an exposed edge that collects chalk and dirt, becoming an eyesore and deteriorating more quickly. We offer a custom-fit steel trim for our flooring systems that are designed to be not only functional in protecting members and guests from trips and falls but also aesthetically pleasing.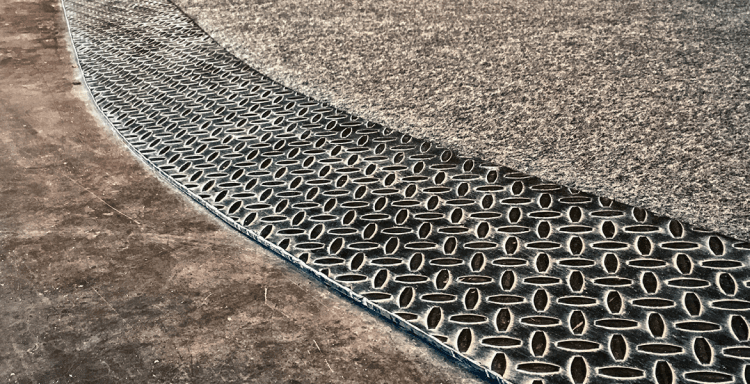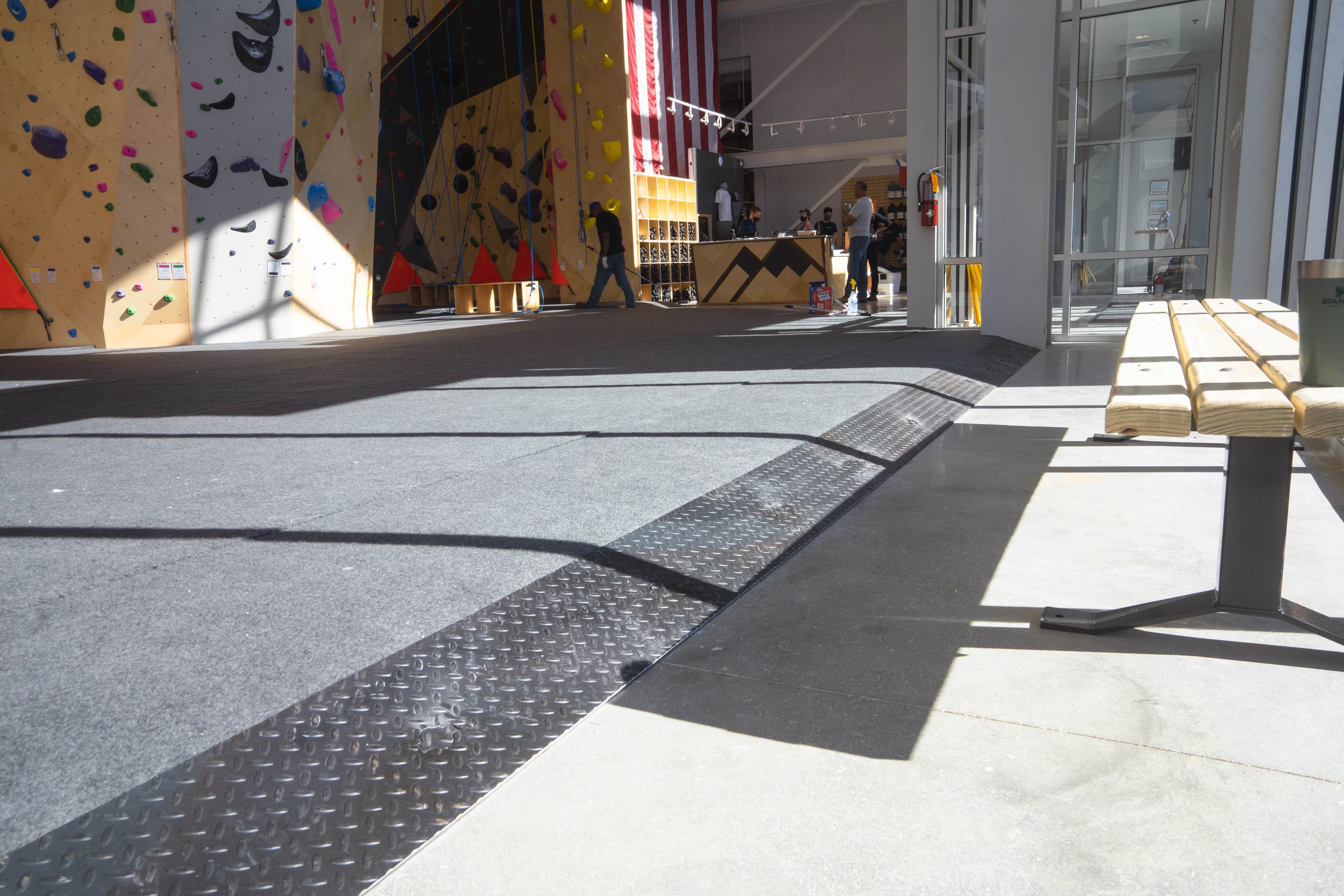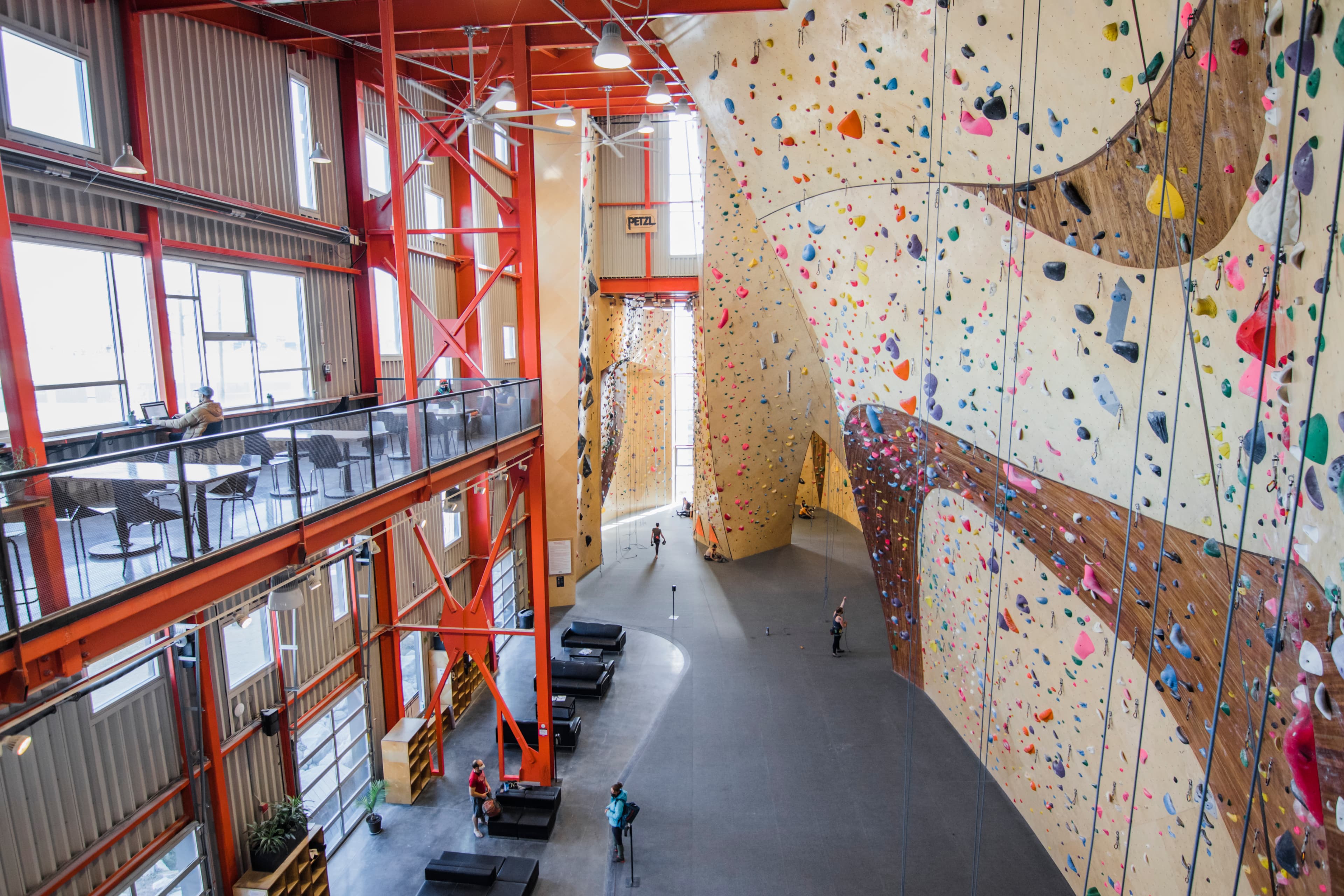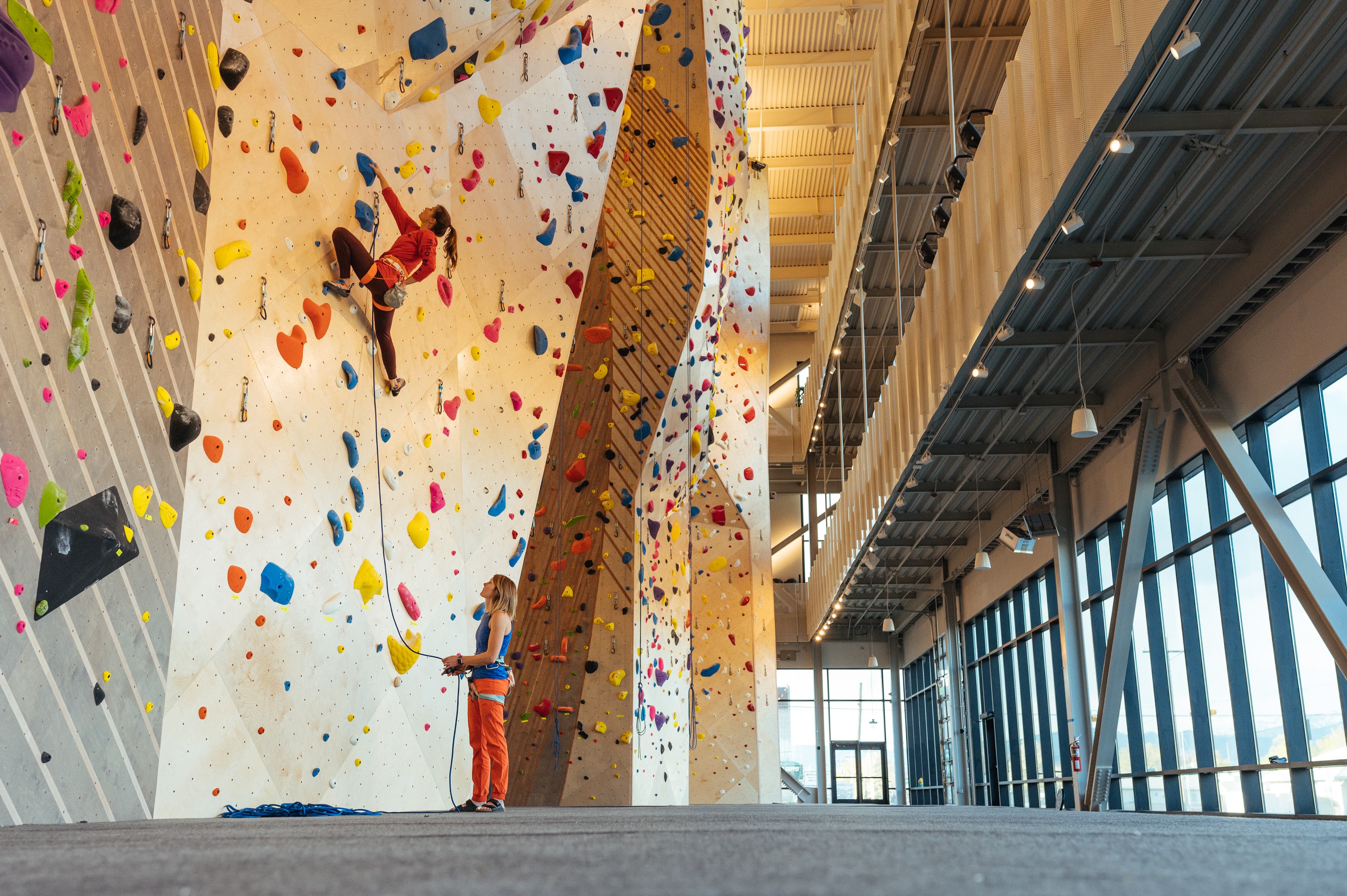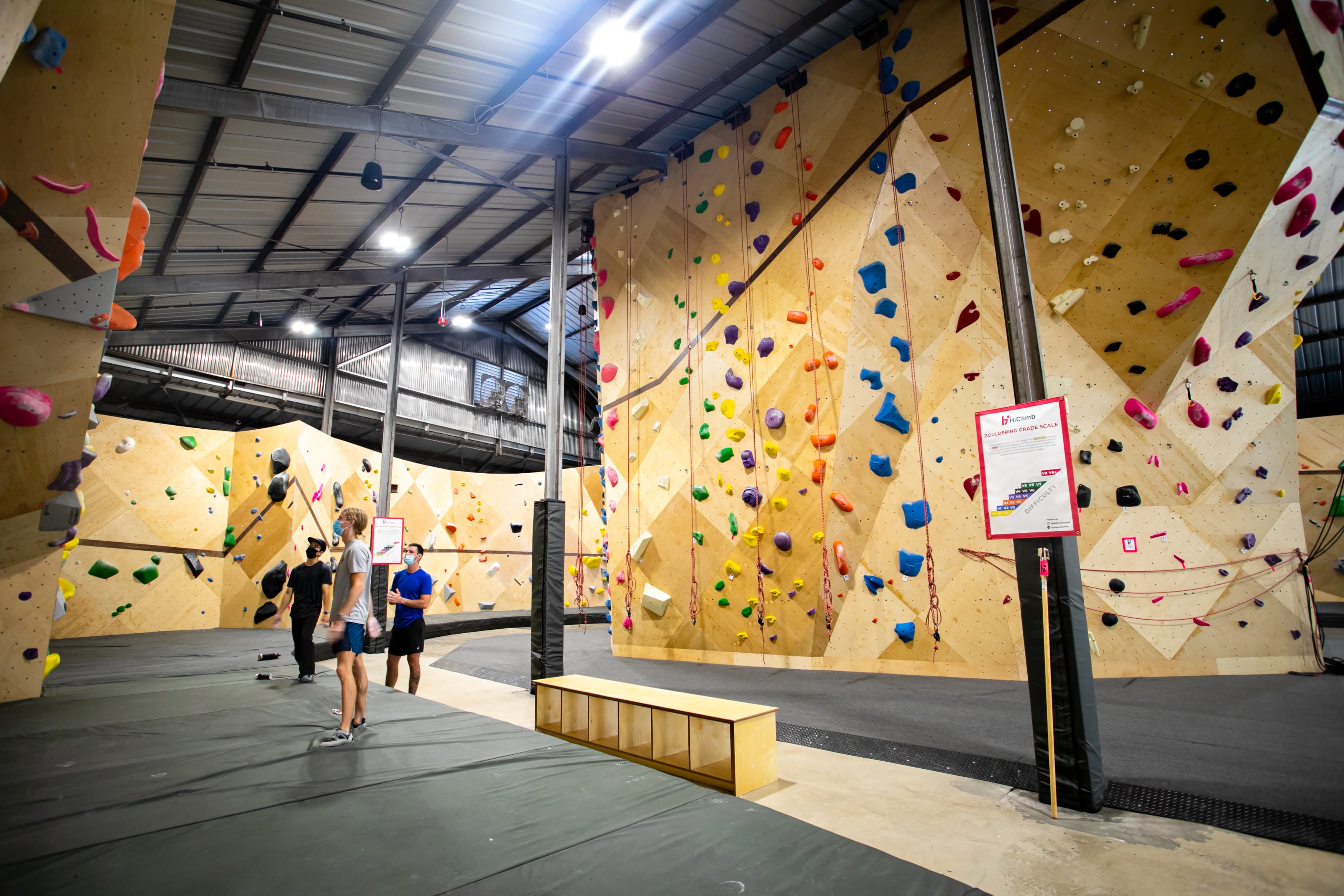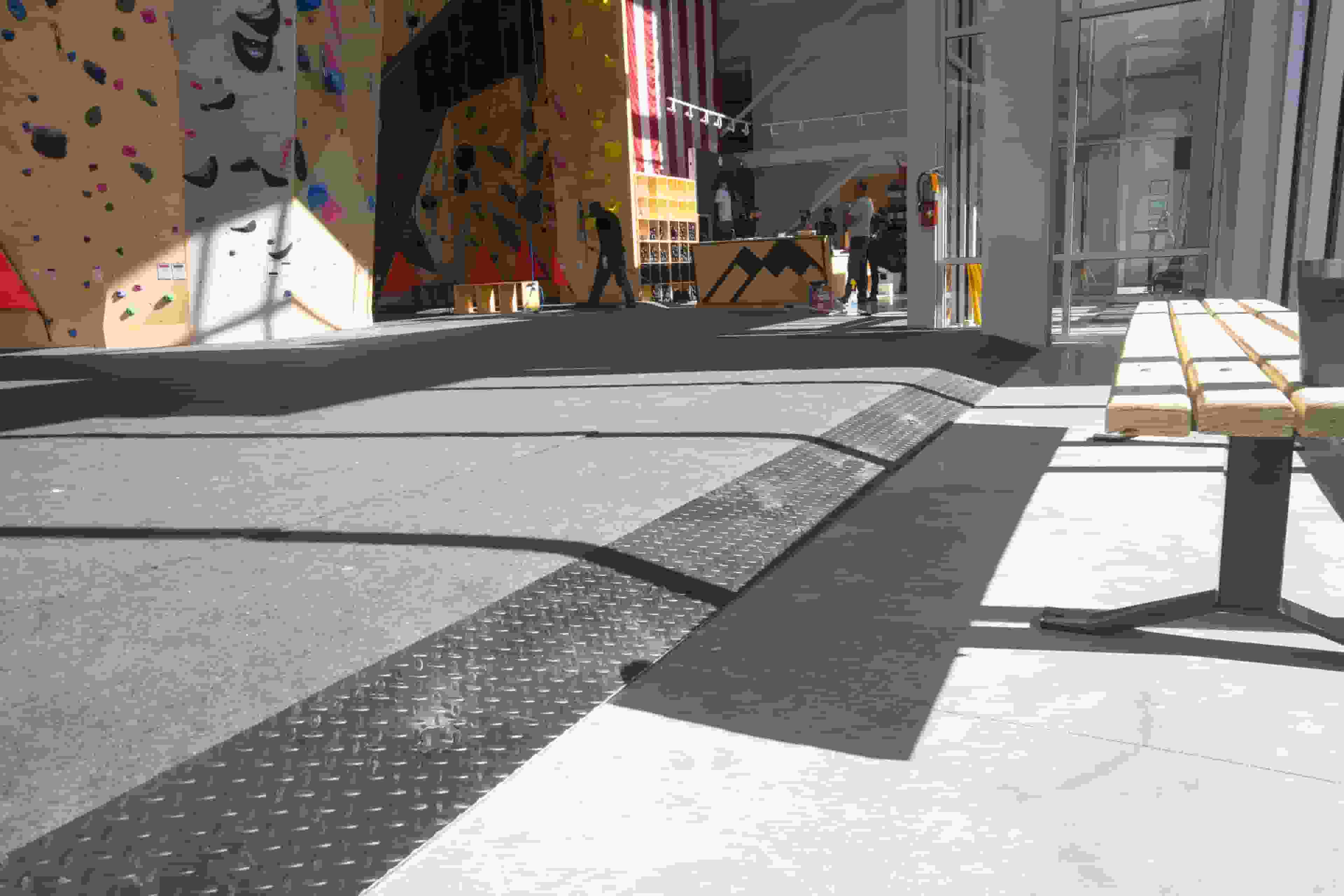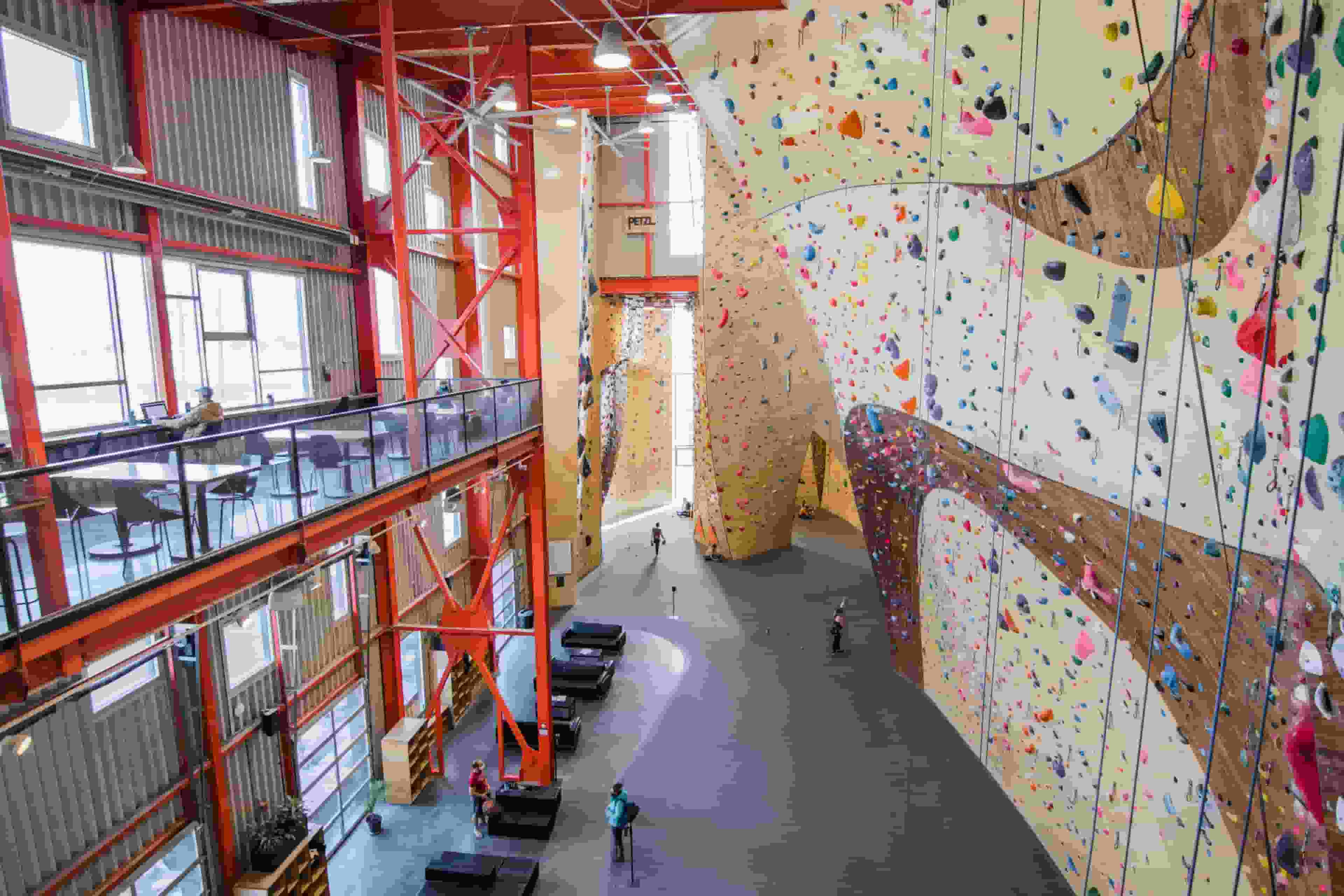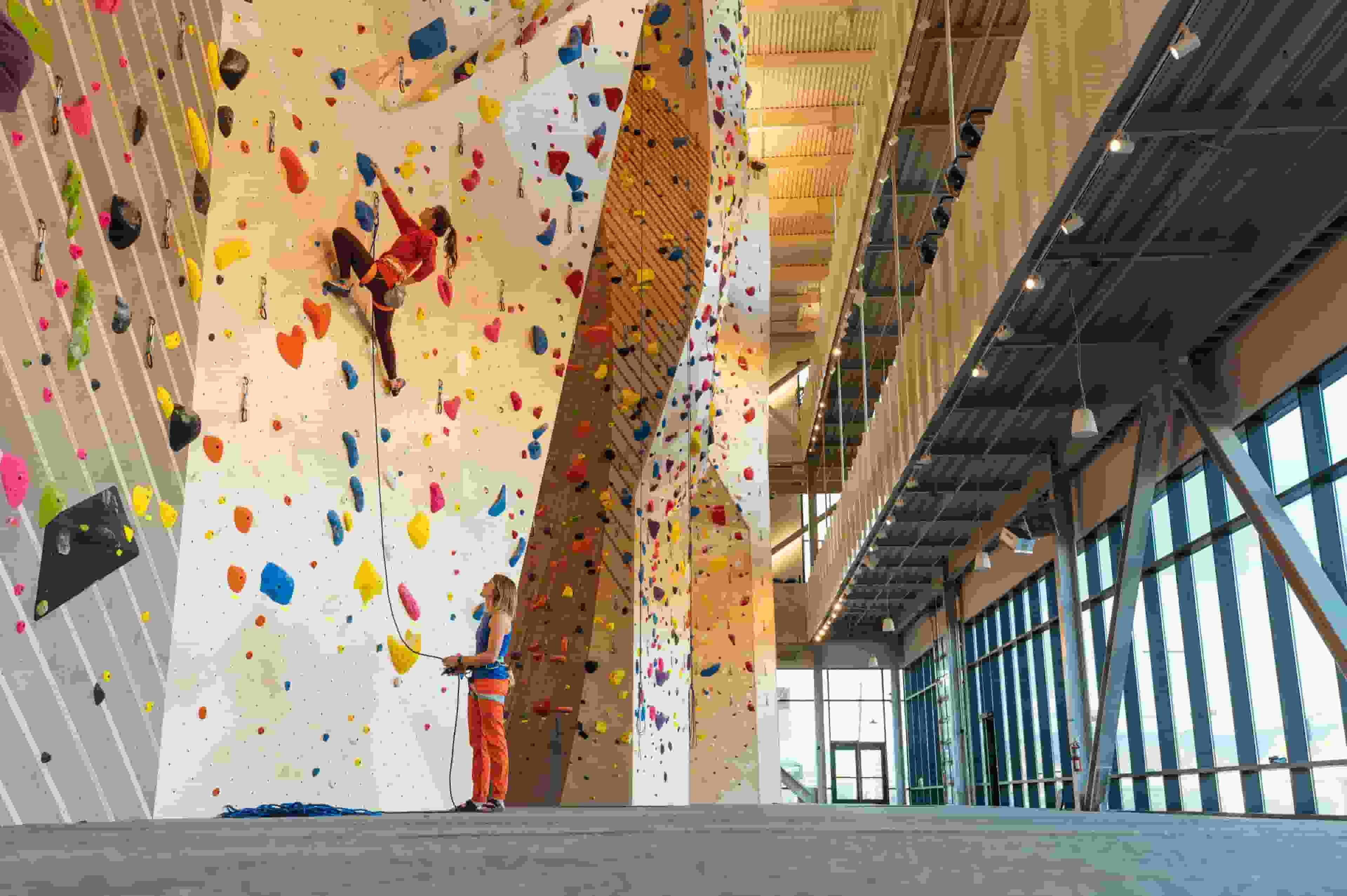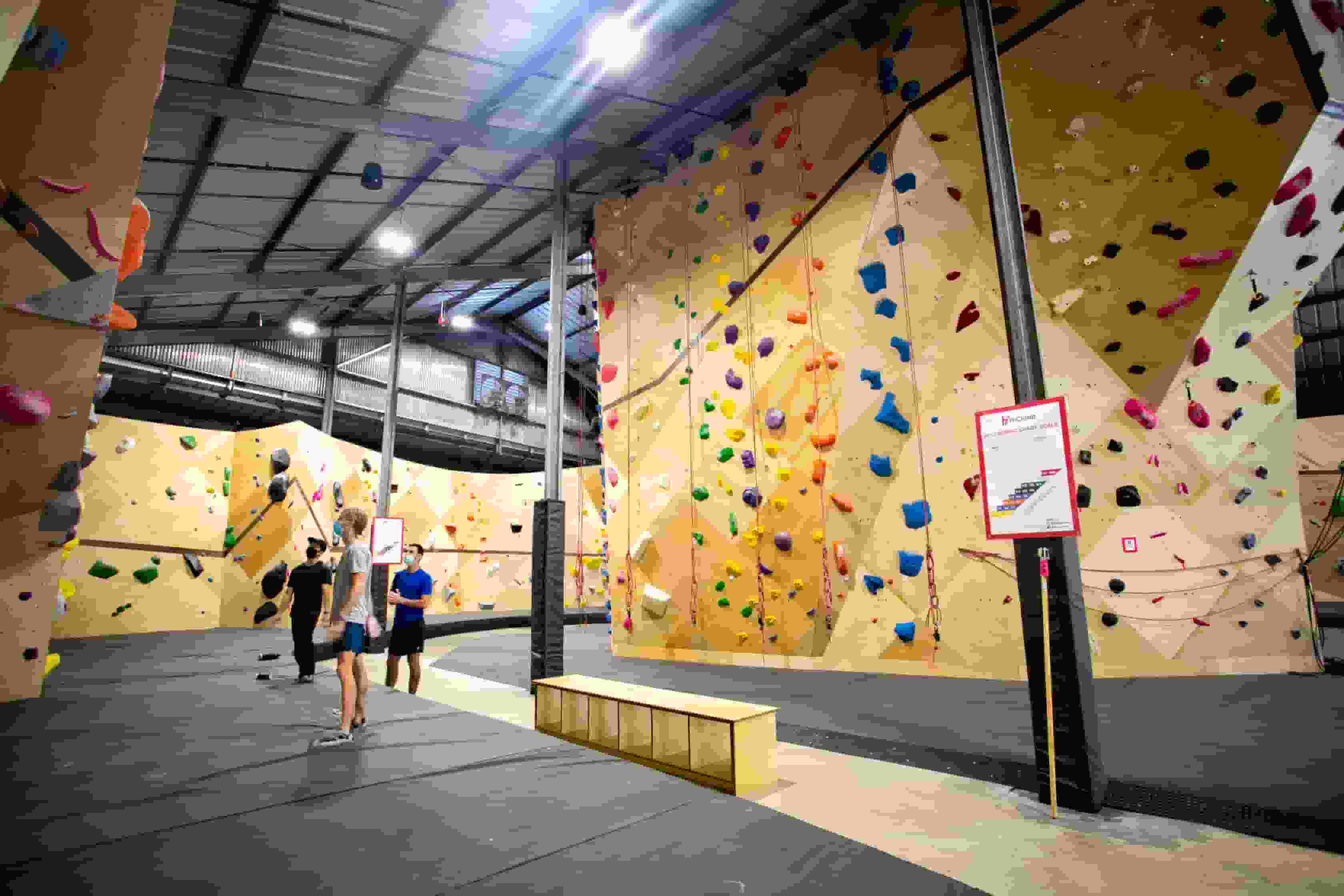 Get a custom quote for your climbing gym construction or consulting needs.
Contact us