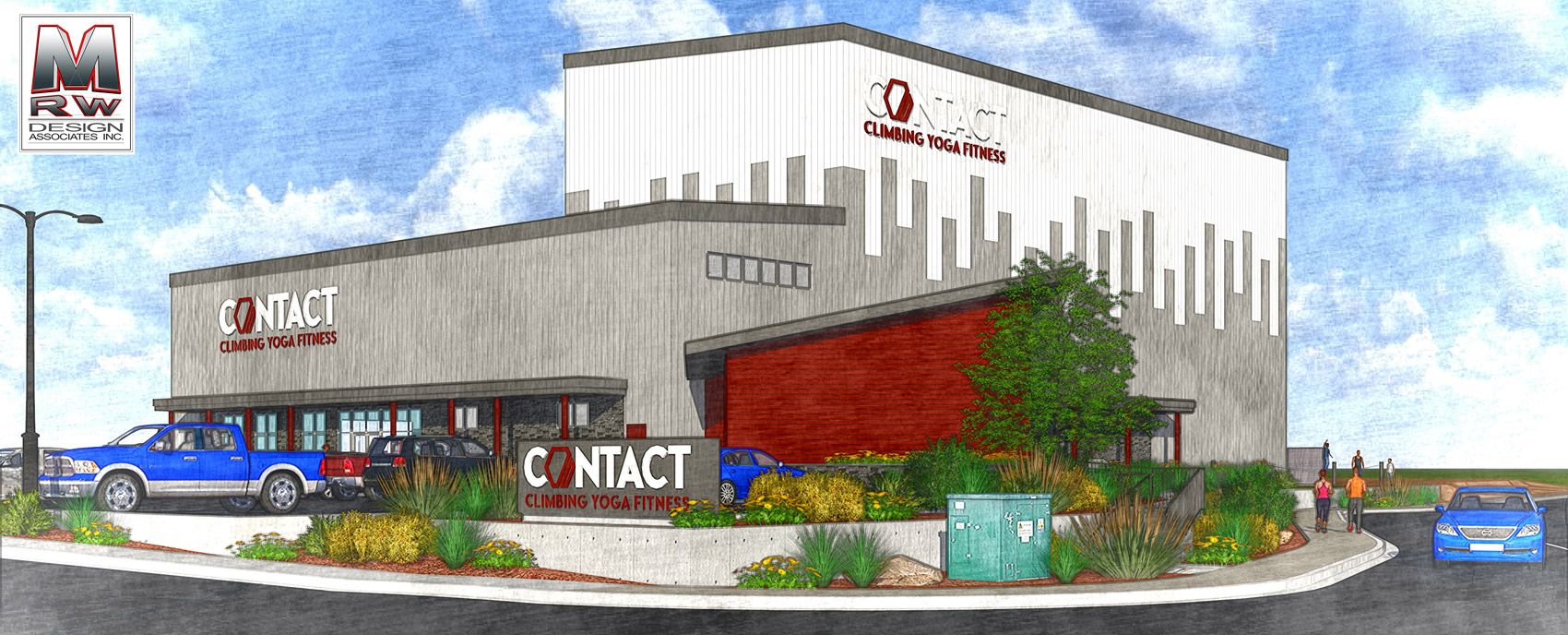 With near perfect year-round temperatures, beautiful sandstone around every corner and Zion National Park just next door, St. George is a hotbed for outdoor rock climbing.
Now, the city is getting its very first climbing gym thanks to co-founders Chris Horton, Jacquelyn Horton, Jeff Compas and Jenny Compas.
"We live in St. George because of the rock climbing," Jenny said. "But we miss the community and consistent training that a gym provides."
While living in Huntsville, Utah, and working in West Valley City, Jeff would visit The Front's Salt Lake City location on his lunch breaks. Then when The Front's Ogden location opened, he and Jenny became members and climbed frequently while their daughter was at ballet practice.
"The gym was a lot more than a fitness center," Jenny said. "It's a community. A place where I met mentors who helped me progress in climbing and yoga."
Chris grew up in southern California, where he learned how to climb. But he went to college in Cedar City, where his love for the sport was cemented. Through various jobs like guiding and route setting, Chris's dream of opening his own gym formed. "St. George is always the spot I had in mind and wanted to return to," he said.
In 2015, Jacquelyn began rock climbing with Chris. Since then, the two have spent any available free time outside - camping, backpacking and climbing. But, "You can't beat the accessibility of a climbing gym," Jacquelyn said. "And St. George is just one of those places that we knew we wanted to be forever, and it definitely needs a gym."
So, both couples set out to build a climbing gym in the rapidly growing city. At first, they were unaware of each other's parallel plans. The Hortons were working with one Vertical Solutions sales associate, while the Jenny and Jeff were working through VS with another.
"They [VS} recognized we had a similar vision and thought we would work better together," Jeff said. "The rest is history."
After an initial phone conversation, the couples met face-to-face at the 2018 Climbing Wall Association Summit, which was the first time they all knew they'd work together on their shared dream.
"Jeff and Jenny are strong on the development side," Chris said. "They know their way around the financial and developmental side of things, while Jacquelyn and I have been in operations our entire life. We couldn't have planned it better."
Once the gym opens, everyone is excited about creating a community space, as well as a place to get stronger.
"St. George doesn't really have a community center for climbers to meet up or have competitions. We're looking forward to helping strengthen those ties," Chris said. "We want people to meet more partners while also giving back to the community through things like conservation efforts. The Front is a great example of community development, and we want to help along those lines, as well."
To help facilitate community connections and encourage visitation, Contact Climbing Gym will offer a yoga studio, strength and conditioning space and machines, a retail store, an outdoor hangout space as well as summer camps, after-school programs, a competitive climbing team, indoor and outdoor clinics and more, in addition to the climbing walls.
"Our design is modeled after the experiences we would want to have. It's about drawing people in and developing new climbers, not just helping those who have climbed before," Jenny said.
"Some gyms feel like a Wal-Mart. The colors are generic, and it feels cold," Jenny added. "But Vertical Solutions' wood walls feel like a living space, a place where you want to hang out even when you're not climbing."
In addition to appreciating Vertical Solutions' aesthetics, the couples chose the company because of personal connections. Jeff has long been a supporter of The Front and Vertical Solutions, so the decision just made sense.
Plus, Vertical Solutions offers a wide array of services, not just climbing wall production. "We went for the entire package," Jeff said. "Vertical Solutions is a one-stop-shop, so it was convenient and easy for us. It has the best materials, designs, processes and people, so we decided to take advantage of every aspect of the VS business model."
Jeff also mentioned that VS designers Jaime, Andrew and Reed did a great job working with four very different people. And in the end, a product was made that "All of us could agree on," he said. "We can hardly wait for that thing to become a reality."
VisitContact Climbing Gym's website*** to stay **up to date*_ with the gym's progress. _
If you need help with any aspect of building your climbing gym, from business consulting to opening day and beyond, please don't hesitate to contact us!