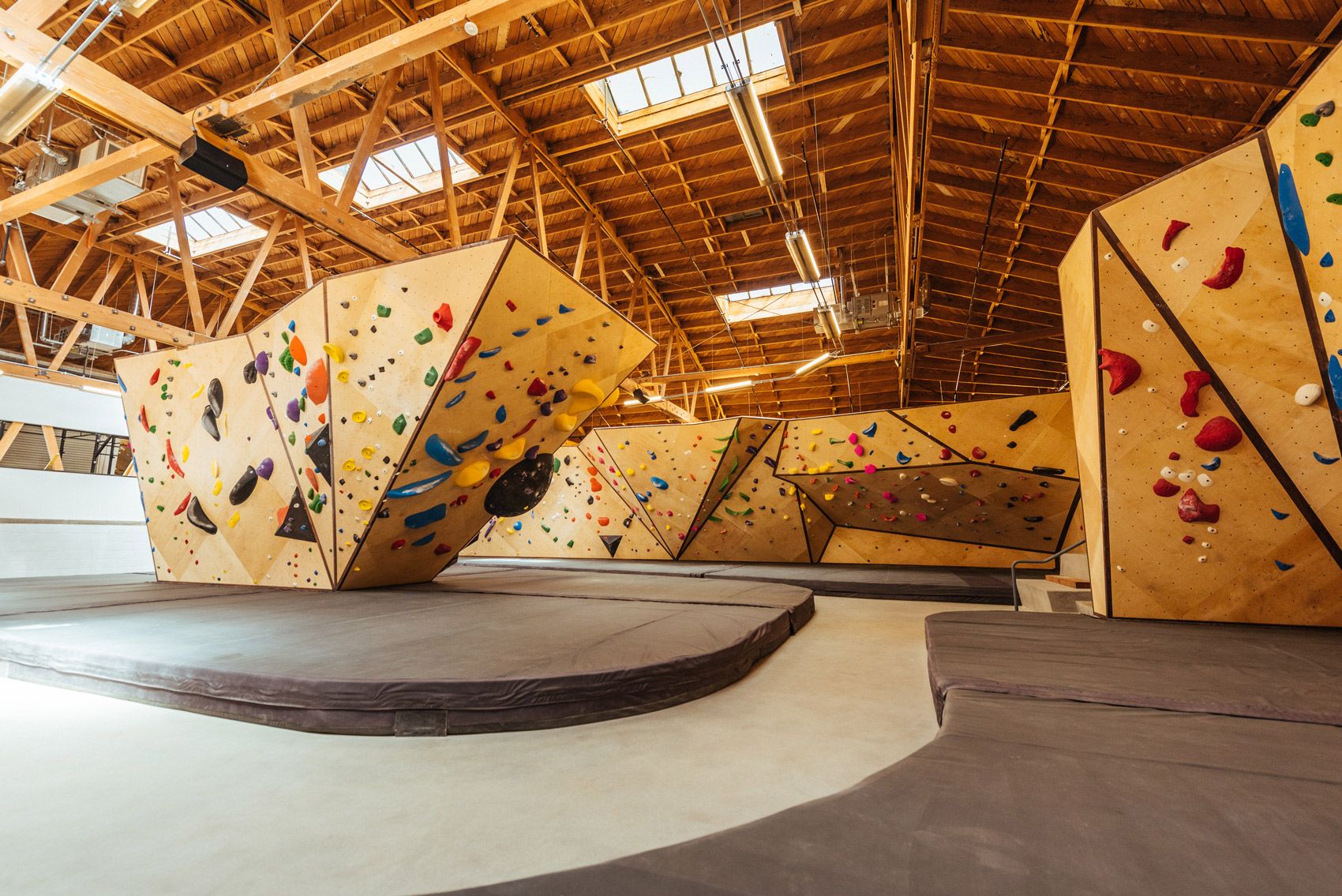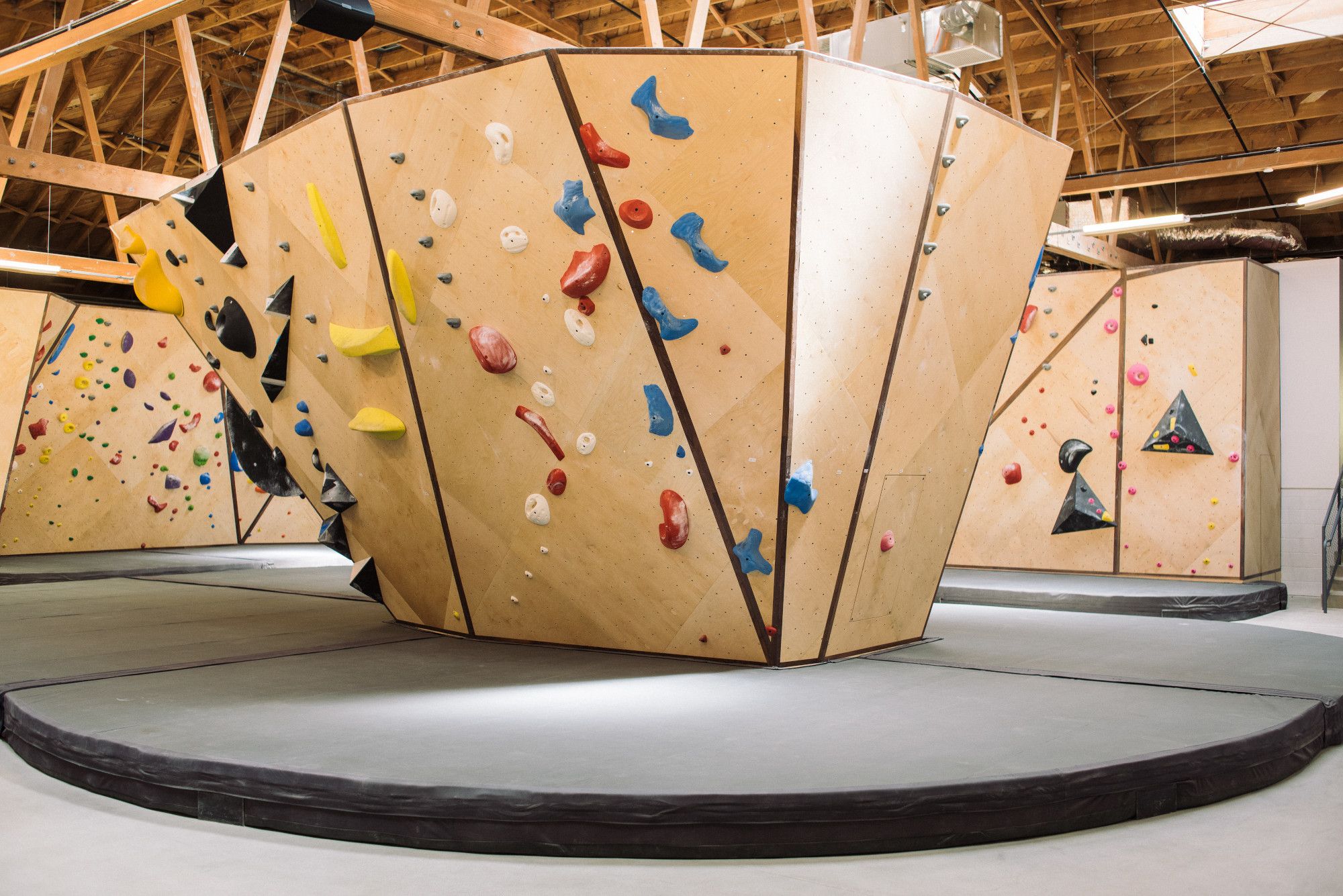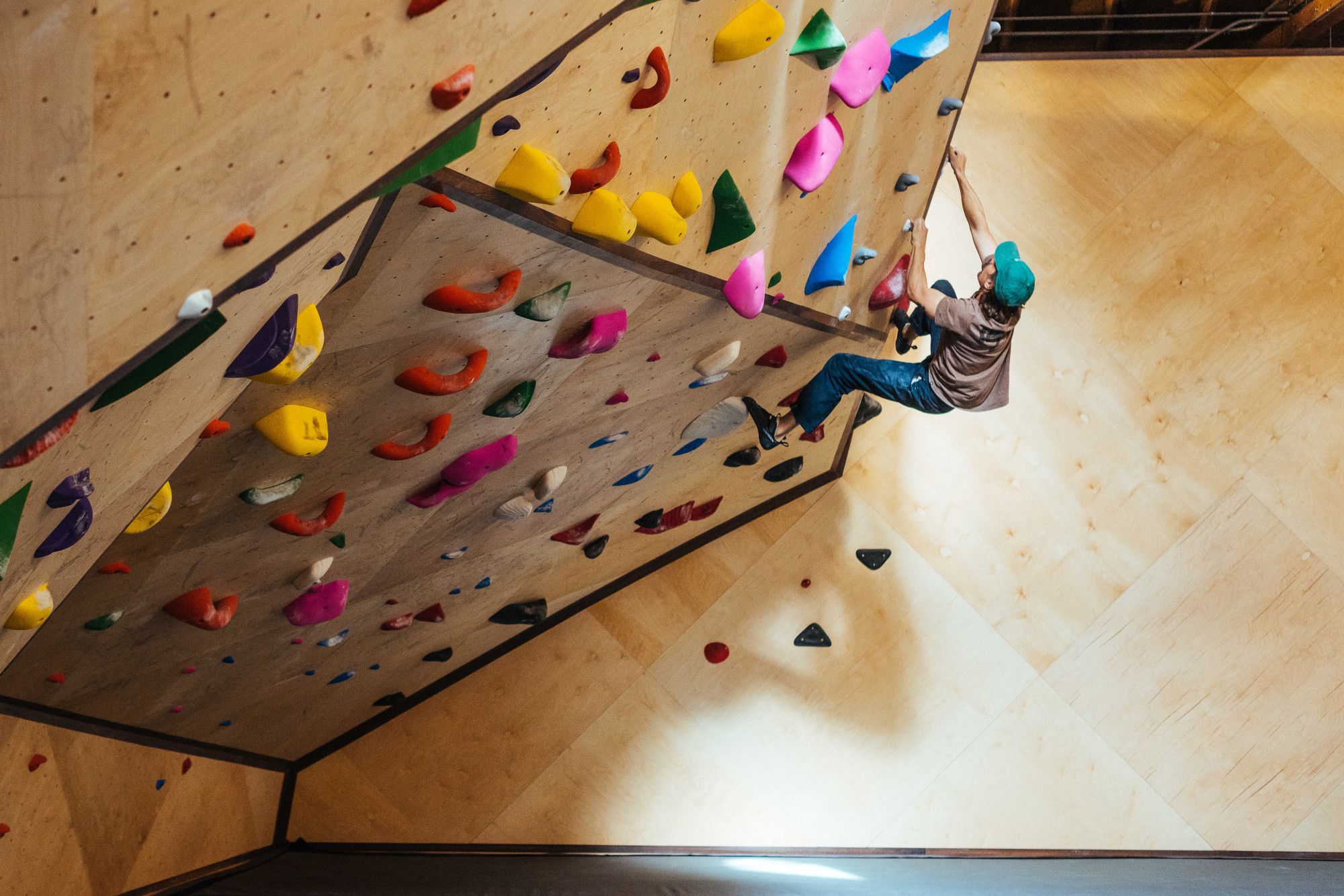 Southern California hosts some of the largest cities in the state and country. The region is popular for its sunshine and surf culture, and (hold on to your chair, you hipsters!) is home to the "Avocado Capital of the World."
But, Santa Monica native Grayston Leonard knew it's also expensive and crowded, which made finding an affordable and sensible location for his climbing gym – Long Beach Rising – that much more important. He would've loved to open a facility in his hometown or downtown Los Angeles, but coupling baseline rent and real estate prices with initial overhead would've made the endeavor nearly impossible.
A few months ago, the Golden State's newest (and might we add, nicest) bouldering gym officially opened its doors in Long Beach. Now, with the rise of other establishments such as a brewery and two bars, Central Long Beach has been deemed a 'new entertainment district.' Public infrastructure in the neighborhood is also improving, and others are looking at the area as a hotbed of opportunity.
We caught up with Grayston to talk about climbing, his new business and valuable advice he has for others looking to break into the industry.
Vertical Solutions: How did you first get into climbing and the industry?
Grayston: I started rock climbing at a gym while in college at Louis and Clark in Portland. After returning home from school, I worked at Touchstone as a coach and routesetter. I was able to travel around the country and see a lot of different gym designs as a coach. Being a setter allowed me to interact with the walls and curate the actual stuff that members were paying for.
They made the announcement that climbing was going to be in the 2020 Summer Olympics when I was at Youth Nationals in 2016. That's when I got really excited and motivated to pursue my dream that every climber has: owning your own gym.
When that news hit, I was looking around the room thinking to myself that the industry's collection of strong climbers, big companies and gyms were all present in the room. I recognized how small that group was and knew instantly that there was lots of opportunity.
Why is climbing important to you?
My love for climbing really crept up on me! I was a history and religious studies major in school. I spent all my free time climbing. All my money was going to climbing gear and a gym membership, so I figured I should get a job in climbing because that's all I wanted to do.
Why Long Beach?
Long Beach is interesting because it has seen tons of development in the past five years. With real estate being priced the way it is in L.A., there's a new influx of housing growth and demand [in Long Beach]. There aren't too many places in Southern California where you can be two miles from the ocean and have real estate be somewhat affordable. Plus, the growth of the city met our needs.
Do you have previous business experience?
Nope – this was my first venture, which has been really scary. But it has been fun, and I've learned a lot of lessons.
Like what?
I had a phone call with Jeremy Balboni of Brooklyn Boulders a little more than three years ago when I was first putting the concept and business plan together for Long Beach Rising. I was trying to figure out our approach and what we'd include.
Jeremy's advice was to keep it simple.
I learned through this whole thing that his advice was the most understated, crucial advice that I was ever given.
Your only goal as a business is to get your doors open and start functioning. Everything seems simple on paper, but when you're going through the build it can get complicated. I had a mindset that I wanted to do everything right out of the gate – I wanted to open a decked-out locker room, yoga studio, state of the art training, etcetera.
Jeremy's advice that I understand much clearer now is that it would be great to have all these concepts in mind, but it's important to boil your plan down to what is needed to function.
What was the business development process like for you?
Developing the business plan and working with the architect was a lot of fun. Certain things like fundraising, dealing with project delays and unforeseen site conditions that trigger challenges was not. It gave me insight into why a lot of people aren't starting their own business.
The whole process has given me a ton of respect for anyone who starts a climbing gym. The owners of any gym you walk into went through a ton of work just to get those doors open for people to have fun.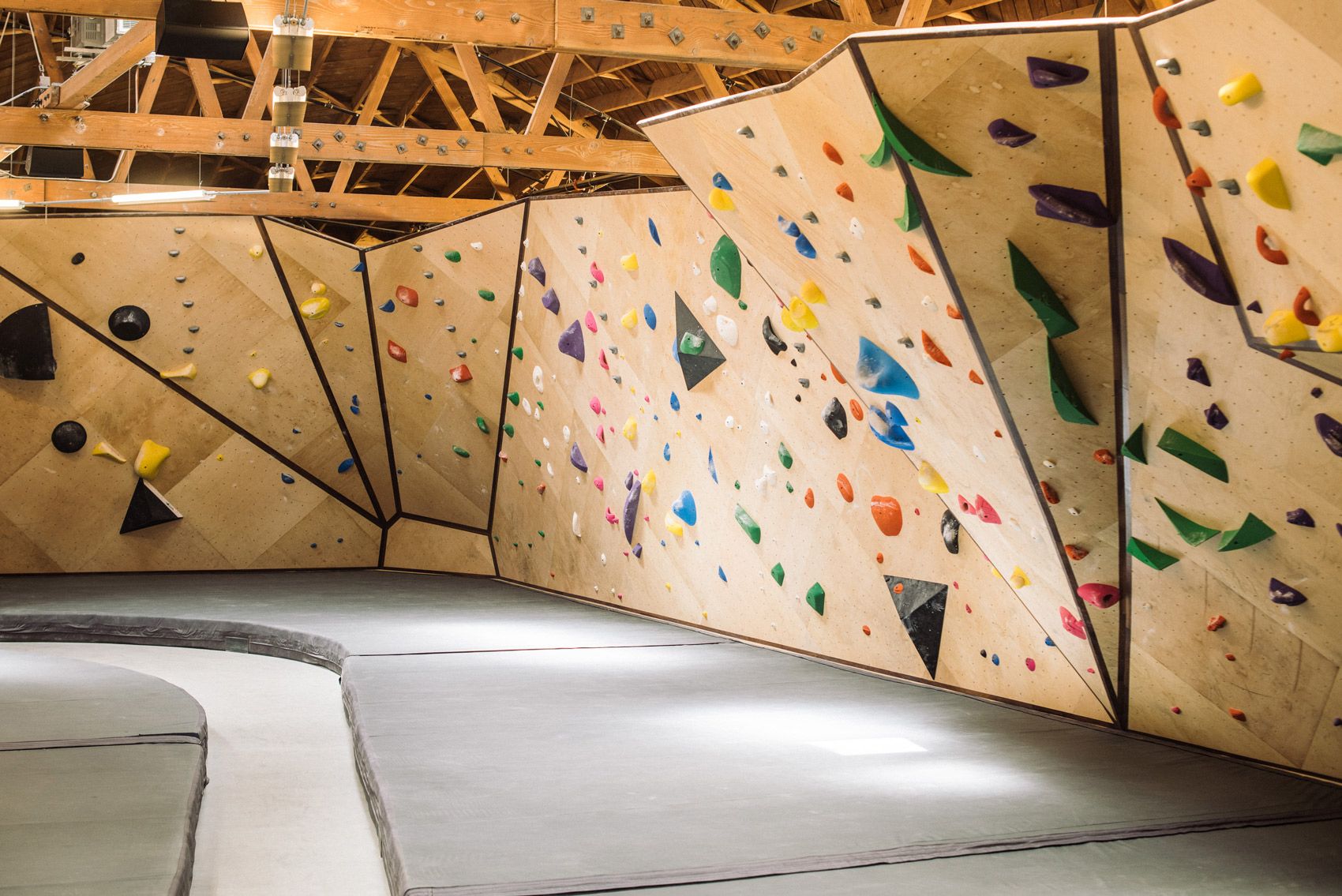 What was your main goal when setting out to start Long Beach Rising?
I wanted to build a space that was undoubtedly recognizable and is comfortable for everyone.
We have something for the parent whose kid is involved, or for the student or businessperson working out-of-office hours.
Why bouldering only?
Rope gyms are amazing and it's cool to walk into a space and look at the scale of everything. But understand that the scale behind that just increases price, too. When you add ropes, insurance goes up, price per square footage goes up, the amount of holds goes up, the amount of staff required goes up. Everything comes down to price.
How did you settle on your building?
It was lucky finding a building this size located where it was at the price it was listed at. We spent months looking for buildings but found this one and jumped on it.
You can't force property to be available. There is either space to fit the business, or there isn't. You can't just go into any city and say, "find me a 15,000-square-foot warehouse this close to the freeway, neighborhood or city center." It's just luck.
How did you approach the design concept?
I want to give a lot of credit to my architect who runs a business called Cover Arch. He's an old dirtbag climber that used to live out of his truck in Red Rock, Bishop and Joes.
Together, we looked at the history of climbing gyms and the direction of the sport. So, we built a facility that exemplifies where we've come from and where we're going.
We wanted people to come to our space and think it's unlike any other gym. It's luck that the building is graced with architecture that you just don't see anymore – the building was originally a 1926 Packard Automotive Dealership. It was originally built to showcase luxury cars, now it showcases our walls.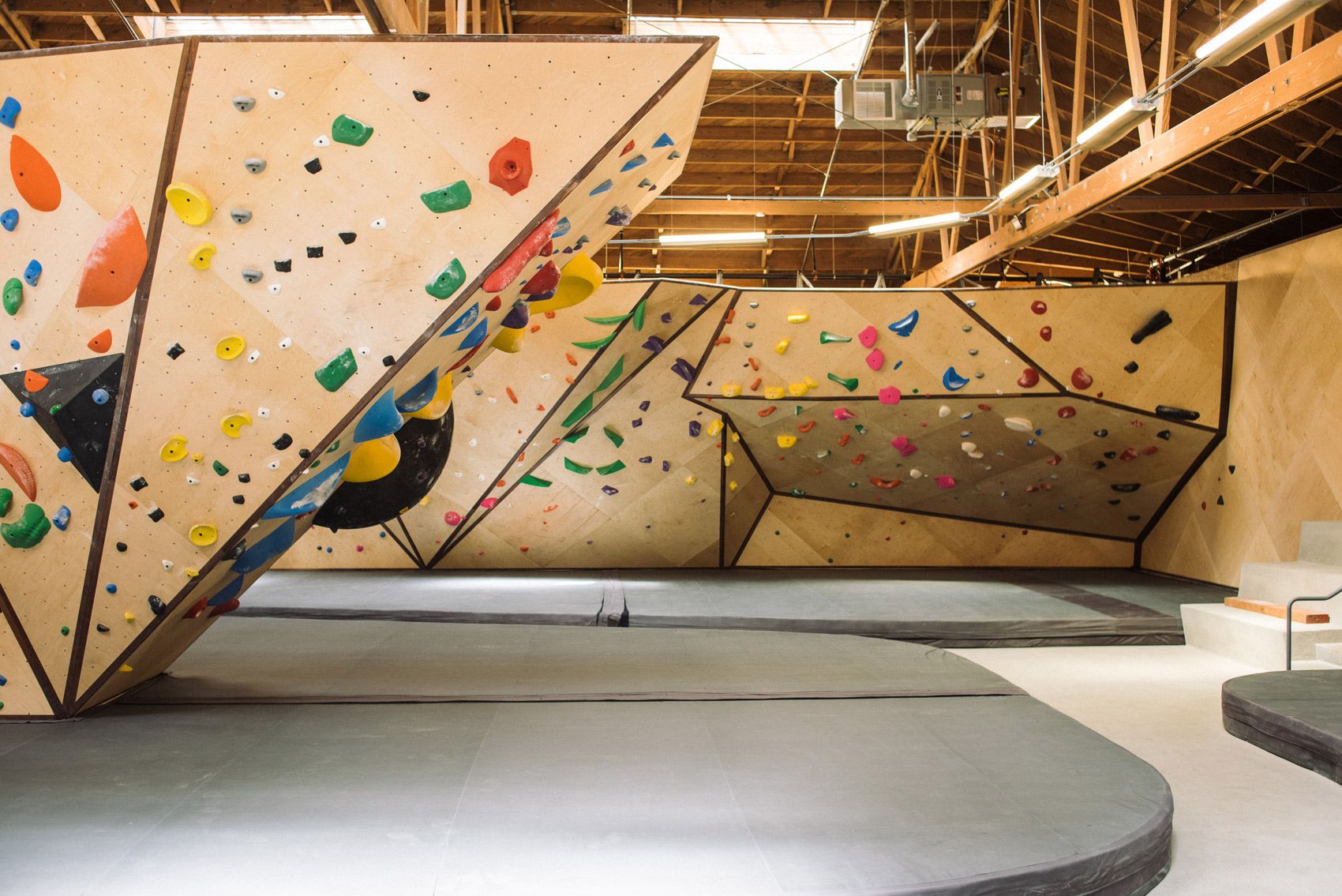 An article recently came out from Long Beach Business Journal that talks about the neighborhood Long Beach Rising is in, and how the influx of businesses is sparking a fear of gentrification. Can you speak to how the gym is dealing with community concerns?
It's a hard question to answer because the entire city is going through it.
There are businesses all over the city that have been here for 20 years or longer that are closing because suddenly there is new value assigned to those spaces. The property owner wants to lease to new businesses and turn them over to the new demographic coming into the area. We're certainly a part of that.
But we do all kinds of promos to get people into our gym. We do a lot for donation and outreach, like working with Habitat for Humanity and giving away free day passes to a guidance center down the street. We also made our day pass a lot more affordable than some other gyms. The average day pass in the area is $25. We made ours $15 so more people can get in.
I'm pretty confident that climbing has changed the lives in more ways than one of anyone who is involved in it. I don't think having access to something like that should be an affluent thing. It's interesting for a sport that's dirtbag at heart to also be really expensive. It's totally within the realm of any business to make a free neighborhood day once out of every month, to bring people in for free who otherwise wouldn't be able to afford it.
Yea, Long Beach Rising is doing something new and ringing change in the area. But at the same time our presence is positive, and most people are happy we saw value in an area that others didn't, and that we're bringing activity to kids and other populations that get confidence in a way they may have never before. As long as we maintain that focus, I don't think we'll get negativity from people in the neighborhood.
If you're going into business just to make money, people become aware of that. If you remember why you love climbing and focus on sharing that with people, everything will work out.
Why work with Vertical Solutions?
I chose VS for the aesthetics. We have an exposed warehouse ceiling that matches the walls' natural finish, so it works well and feels special.
You can get airdropped into gyms built by any other company and none feel more unique than the other – there is something really sterile about that.
But then you look at The Front, BKB, Method or Brimstone and they are really original. Each one is wildly different, which is a tangible user experience. It's something people are aware of and something that's important.
The future of the business is more saturation in the way that there is a CrossFit gym on every block and coffee shop on every corner. The difference in success comes down to intention and who you do business with.
---
Grayston's plans for the gym include building out the café and putting together a "kick-ass" youth program. We're excited to watch Long Beach Rising continue to shape the community and be a positive influence in the neighborhood. Follow the gym on Instagram (@long_beach_rising) to stay up to date!
This interview has been edited for brevity and grammar.