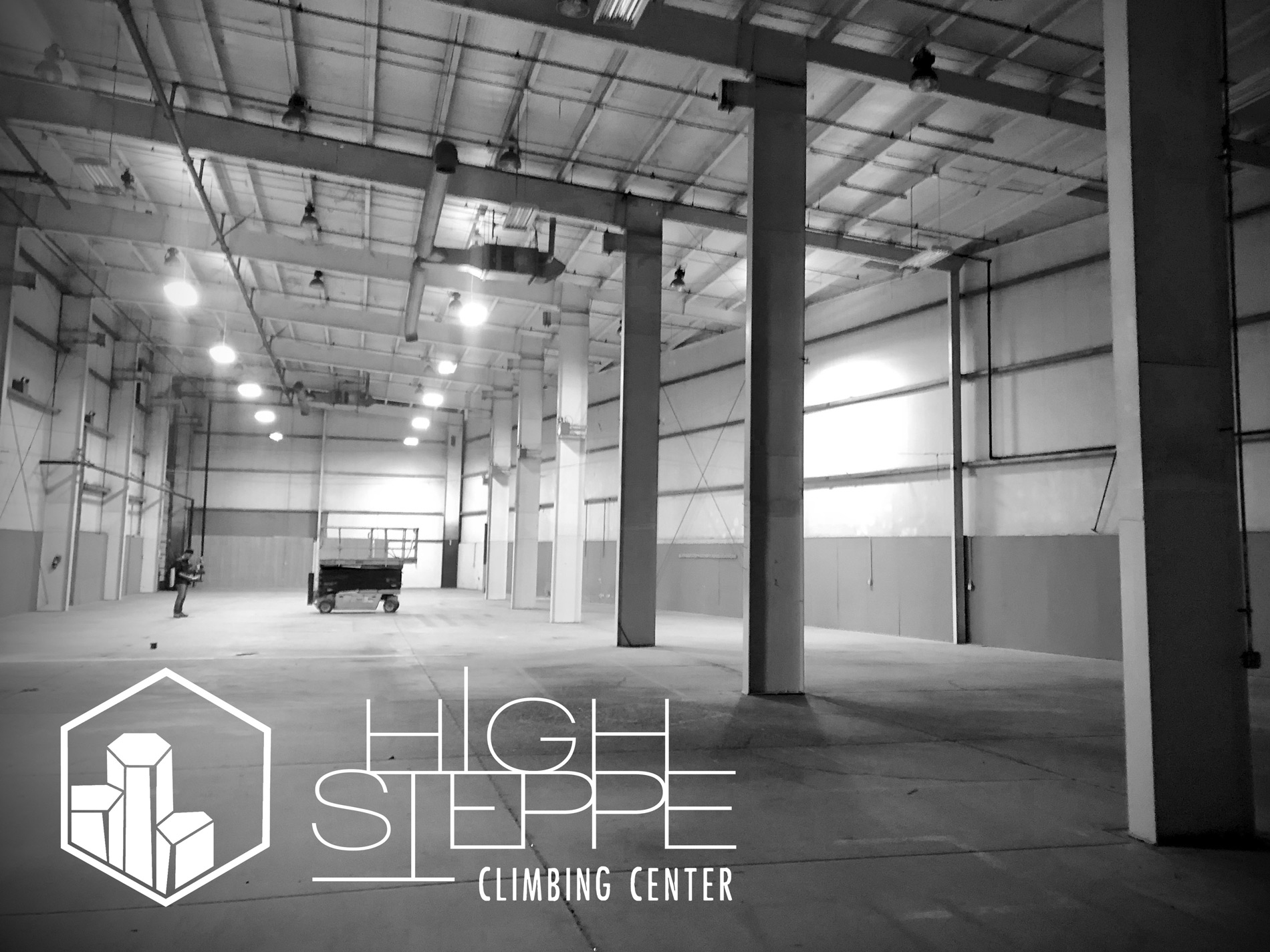 Yakima is a small city nestled in south-central Washington, just east of the Cascade Range. With its perfect weather and fertile soil, Yakima's 100,000 residents rely heavily on agriculture. In fact, the region produces about 75-percent of all hops grown in the United States!
Yakima also hosts a burgeoning craft beverage industry (who would've thought...?) and boasts a vivid outdoor scene. It can be difficult to imagine people leaving with skiing, fishing, boating, hiking and climbing all at the community's doorstep.
And fifth-generation Yakima farmer and president of Roy Farms, Michael Roy, is capitalizing on the city's outdoor community. With climbing being his main passion outside of farming, he's now preparing to welcome the first-ever climbing gym to the area!
We caught up with Michael to talk about his background, business plan, climbing philosophy and vision for High-Steppe Climbing Center.
DESCRIBE YOUR CLIMBING EXPERIENCE AND HISTORY.
Michael Roy: I grew up in the valley then went away to college. After school, I lived out of my truck climbing for four years. I traveled all around the West, from Smith Rock and Rifle to Indian Creek, Red Rock and Joshua Tree. I lived in Southern France for a bit, too, and also spent time in Spain.
After traveling I came back to the ranch. Now I'm raising my family and recreating here.
WHY SETTLE BACK IN YAKIMA?
The family business is here, mainly. And it's hard to put into words, but I've always been drawn to this place. I feel connected to the land through climbing and farming. So, it seemed natural for me to come back to the area.
HOW DOES YOUR EXPERIENCE ON THE FARM TRANSLATE TO STARTING YOUR OWN CLIMBING GYM?
From the get-go, I was drawing on my business experience while putting together my financial model. I had to make sure cash flow was sufficient and that the project didn't get killed right out of the gate. Our hop products are consumer-facing, so I'm often exposed to branding, marketing, customer engagement and all the various things that I can apply to the climbing gym.
There is actually a team working together on the climbing gym, so each person fills a different role. I consider myself more of the visionary, jack-of-all-trades type; one person is a CFO by day; another used to run the outdoor rec program at Central Washington University, which included a climbing wall; another is our general manager that was recruited through our network; one is the next generation of a multi-generational farming family; and the last is a lawyer. We didn't go out to search for these roles – it's just our friend group that's all climbers and happened to have different skill sets.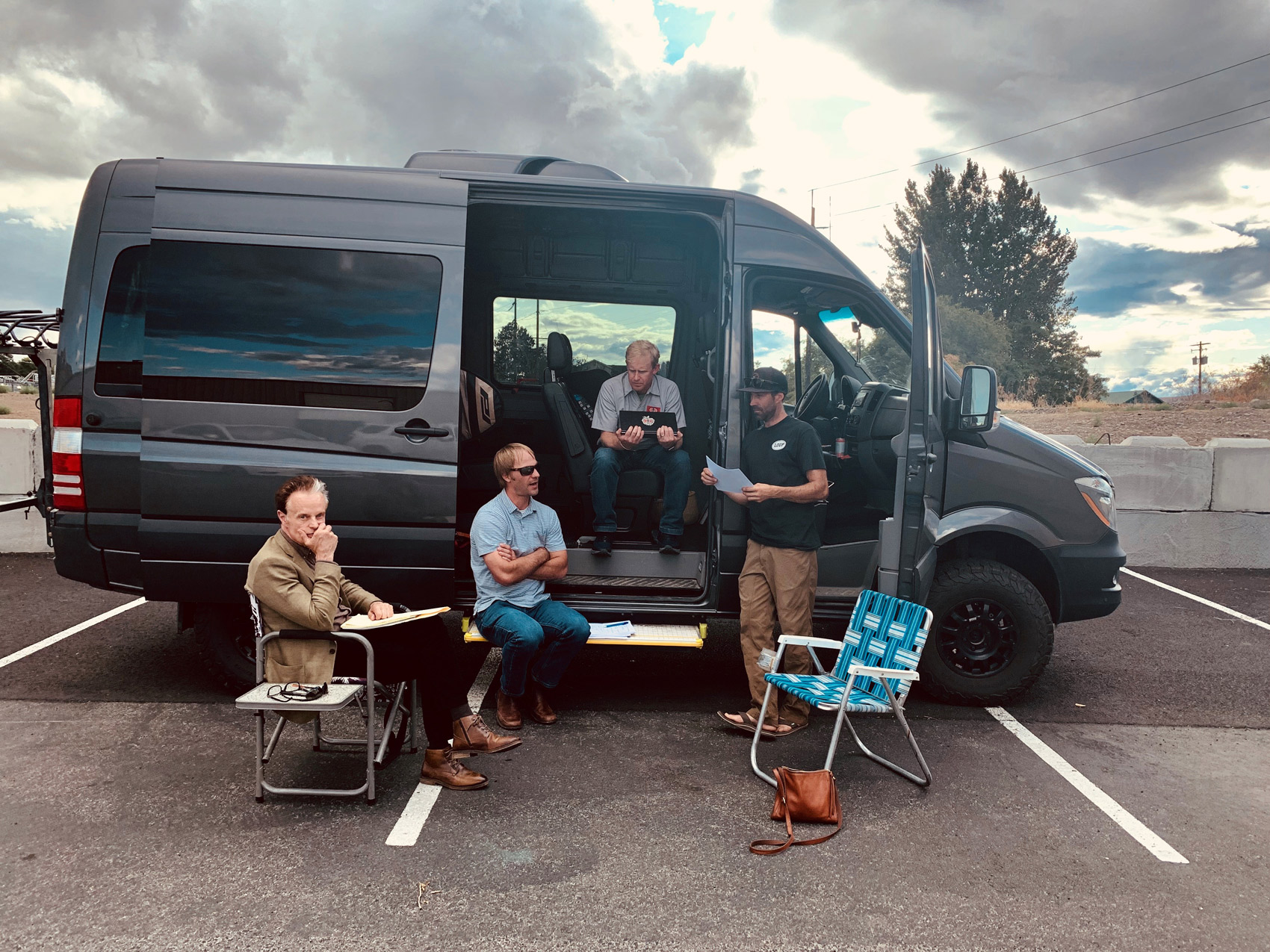 SO WHY DID YOU ALL DECIDE TO OPEN A CLIMBING GYM?
Many of us thought about opening a gym in Yakima for a long time because there's none around. I have a home woodie that I build, and there's a few others scattered around town. But there's no other place to train.
When I started climbing, gyms were mostly for "climbers," meaning we climbed outside then use the gym as a tool to pursue our outdoor passion. Now, there is an entire spectrum of people who will use a gym. And climbing is more prevalent in the media now than ever before.
There's also a huge lack of kids programming in the valley. There's a kids Jiu Jitsu program, but it has limited offerings that have a waiting list. The entire valley is really hungry for things to do with their kids.
And there's also a generation that was raised here, as well as a new group that has moved to the area, that both have more spending ability. If you combine all those factors together the whole concept of opening a climbing gym seems completely viable.
BEING SOMEONE WHO "DIRTBAGGED" THEIR WAY AROUND AMERICA DURING A DIFFERENT TIME, HOW DO YOU FEEL ABOUT CLIMBING'S CURRENT GROWTH AND EVOLUTION AS A SPORT?
I have mixed feelings about it sometimes, but I've shifted to a more positive outlook, especially as I've thought about it from a climbing gym owner perspective, and not just because of the bottom line. A climbing gym can offer a sense of community, which is important, and is an idea that has evolved our own project.
There are a lot of outdoor groups in Yakima, like bikers, hikers, skiers and kayakers. But none have a place to gather. We'd love for our gym to be a catalyst to foster the climbing community, as well as the outdoor community, even though that's not what we're mainly promoting. This is why we've become High-Steppe Climbing Center.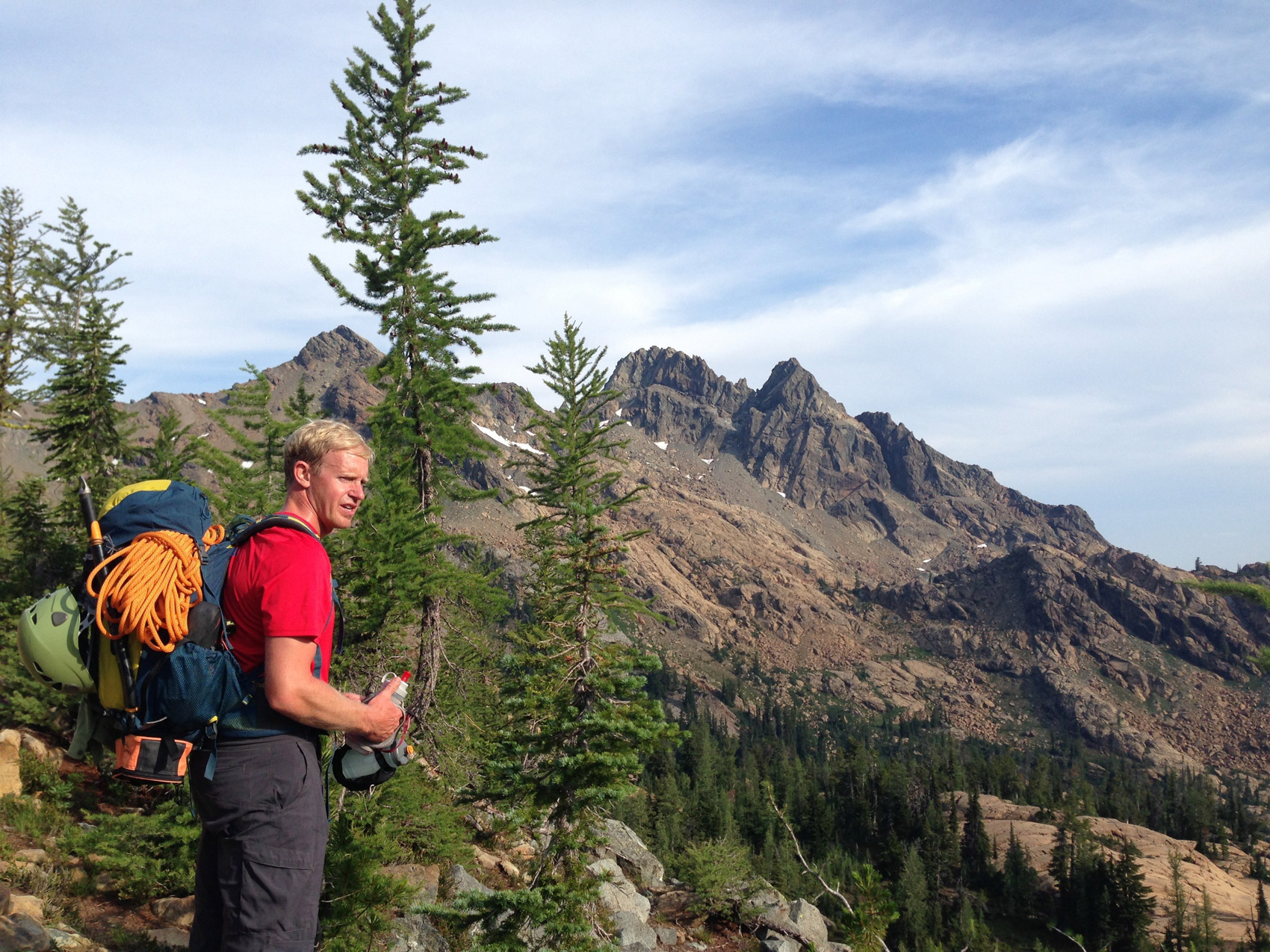 WHAT HAS THE BUSINESS DEVELOPMENT PROCESS BEEN LIKE FOR YOU AND YOUR TEAM?
Putting together hard costs, profits, losses and money needed has been relatively straight forward. But the hardest part for us is thinking of throughput, because there is no benchmark in Yakima. It's a farming-focused, rural and conservative valley, so it's been difficult to think about what the return will be.
But I'd love to give a shout out to Vertical Solutions for the business development insight. VS really helped put together all the pieces to let us get comfortable with our business model.
WHAT IS YOUR MAIN GOAL WITH HIGH-STEPPE CLIMBING CENTER?
Our vision is constantly expanding, but we want to expose and offer the option of exploring climbing to the community, however the customer wants to do that. That may be just by renting a pair of shoes or by working on the skills needed to transition into the outdoors. Or it might be by working on fitness so they can achieve their goals. We're going to cover the entire spectrum. We also want to emphasize our effort in kids programming in the valley.
I really hope to foster a stewardship mentality as well. Part of being in the climbing scene, especially if you're going to use outdoor resources, is knowing how to take care of them. Walter Jordan is the founder of the Yakima Climbing Scene, which is the group that organizes anchor replacement, trail work with the Access Fund, etc. Having him included in our overall plan is crucial.
HOW DID YOU APPROACH THE DESIGN CONCEPT FOR YOUR GYM?
High-Steppe will be housed in an old window manufacturing facility and will have 13,000-square-feet of floor space. It's also part of a bigger sports-inspired complex, which includes a trampoline park, indoor soccer field and gymnastics facility. So, our building dictated the design.
We'll have general fitness equipment, a flex space that can be used for birthday parties or yoga classes, and then a common area as well as bouldering and rope climbing.
WHAT HAS BEEN THE MOST DIFFICULT PART SO FAR?
The longest and most cumbersome aspect has been simply pulling the trigger. It took a few years to get the right people together and aligning our ideas, but so far everything else has been going smoothly!
WHAT SERVICES DID YOU UTILIZE FROM VERTICAL SOLUTIONS?
We took advantage of the full package! We're getting walls, pads and a good chunk of climbing holds from VS. We also used the business development insight.
WHY DID YOU CHOOSE VERTICAL SOLUTIONS?
The walls are so unique, but what initially kicked off our conversation was the biz dev piece. And then it was the customer service. Having someone to bounce ideas off of made us comfortable with the concept. Also, having one point of contact is nice. We all have day jobs and are busy, so it's nice to know that one point of contact is handling our pads, walls and holds. It was the path of least resistance.
WHAT ARE YOUR NEXT STEPS?
Our general manager, Nathan, is soon coming on board. He's moving up here from Oregon with his family and will be focusing on putting together the gym's processes and programming. We plan on opening fairly close to when kids get out of school, so we want to make sure we're geared to meet the needs of families who will be looking for summer opportunities.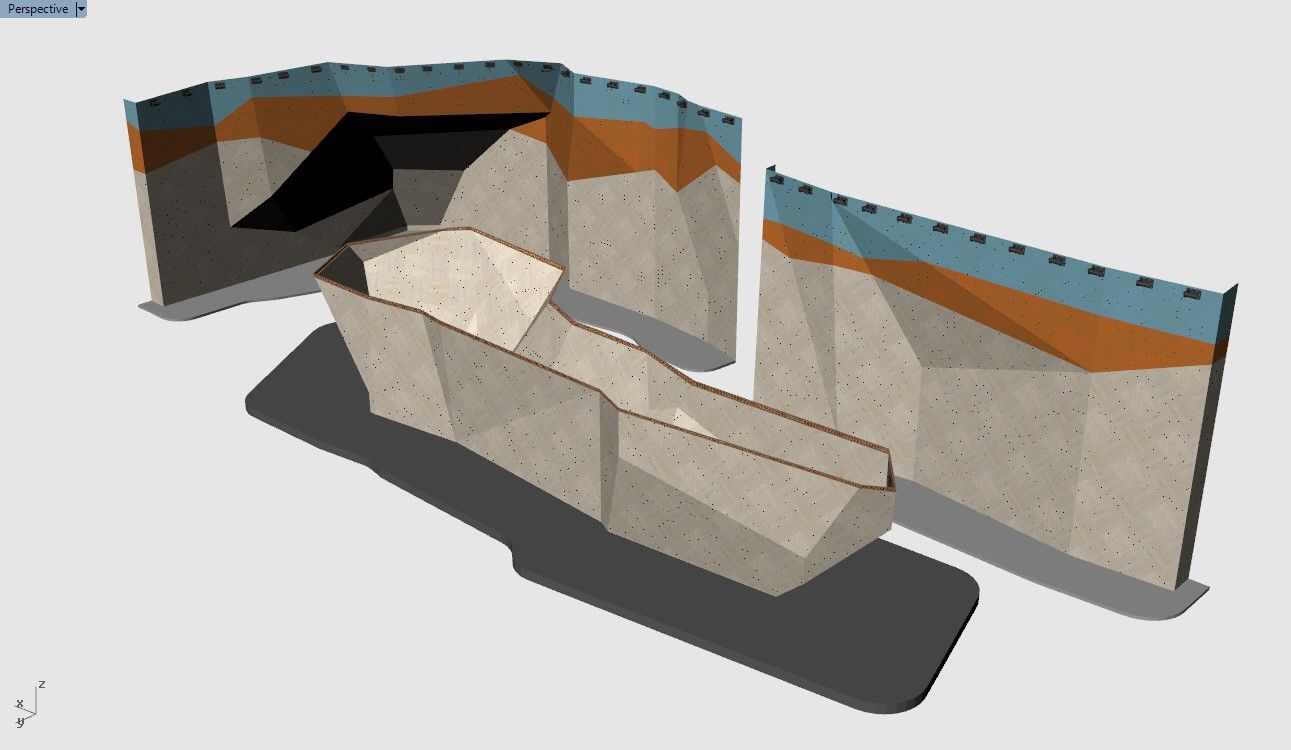 --
We're incredibly excited to work with Michael and the rest of the High-Steppe team to bring Yakima its first climbing gym! Be sure to follow the gym on Instagram (@highsteppeclimbing) to stay updated on the project!
This interview has been edited for grammar and brevity.