Gallery: Steep Rock West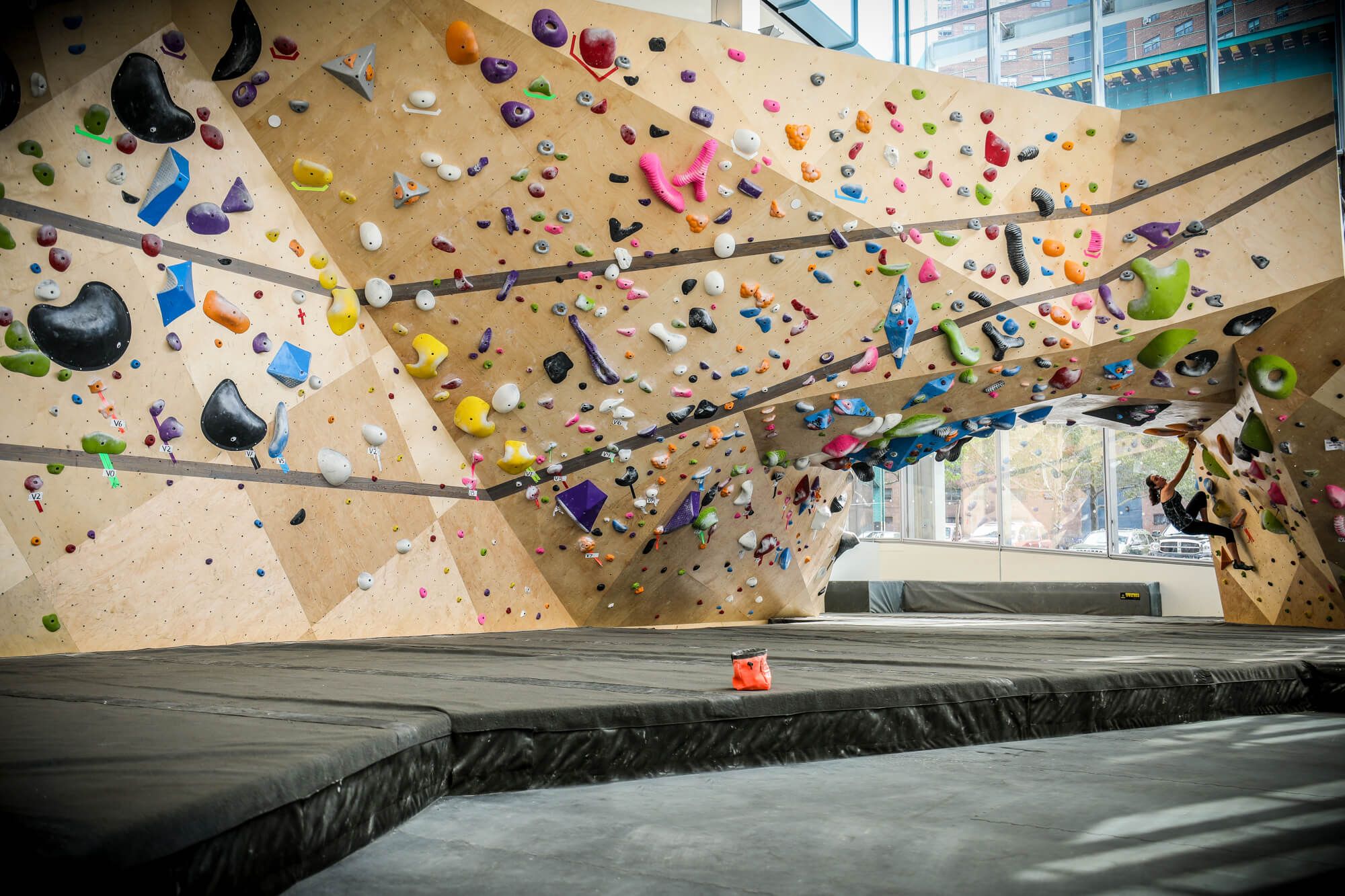 Probably the most striking angle of the gym, the first thing your eye is drawn to upon turning the corner to the lower bouldering area is the massive cave positioned with an exterior view of bustling New York City directly behind; elevated train and all.
https://player.vimeo.com/video/234589717?autoplay=1&rel=0&mute=1&loop=1
When Steep Rock Bouldering owner Michael Cesari came to us with his location for his second gym, we were more than psyched. SRB West as it would be called, was targeting a beautiful building around Columbia University, where the exterior featured a full glass facade. Unlike his original location which features a shotgun-style exterior where little is seen by passers-by, Vertical Solutions had to create something that would be on public display for 24 hours a day. The challenges of this, plus a multi-floor design, efficient use of space and New York City logistics in general make this project an absolute stand-out and something we are all proud of.
Just as impressive is how Cesari worked with the VS design team to maintain the authenticity of the original facility while still branching out into new territory. Featuring 2700 sq.ft. of climbing overall using MLM design and construction exclusively, this is no minor project. Take a closer look to see how all the details are seamless, something critical to a project with this many eyes on it.