Gallery: Latitude Climbing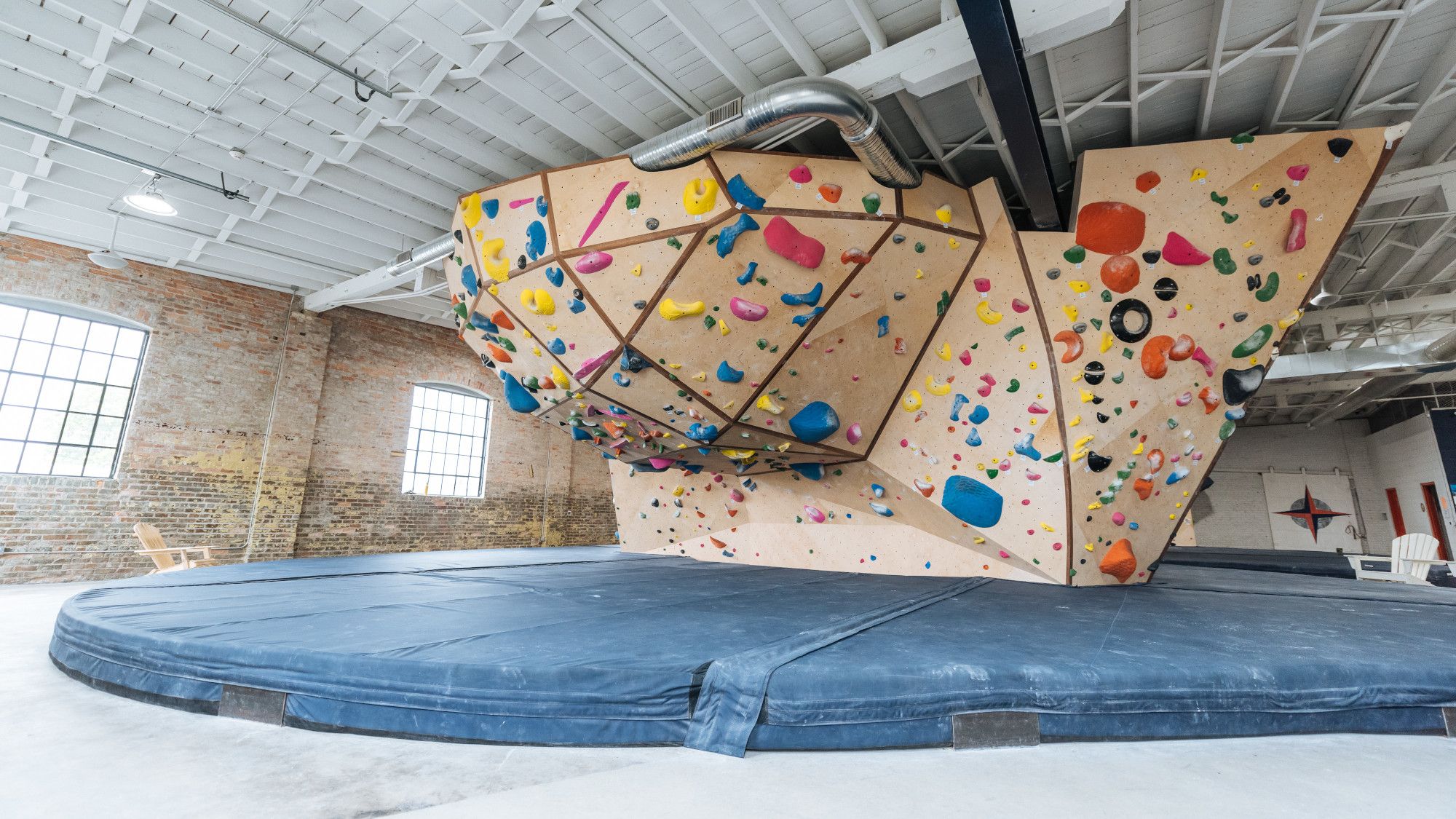 The Globe Boulder is one of the largest and steepest indoor boulder features in the United States.
As Norfolk's first dedicated rock climbing facility, Latitude Climbing and Fitness is all about community. Whether climbing, practicing yoga or working out this gym has something for the whole family with a children's specific climbing area. With extensive space dedicated to socializing, co-working and après climbing activities, Latitude spared no expense on their non-climbing amenities.