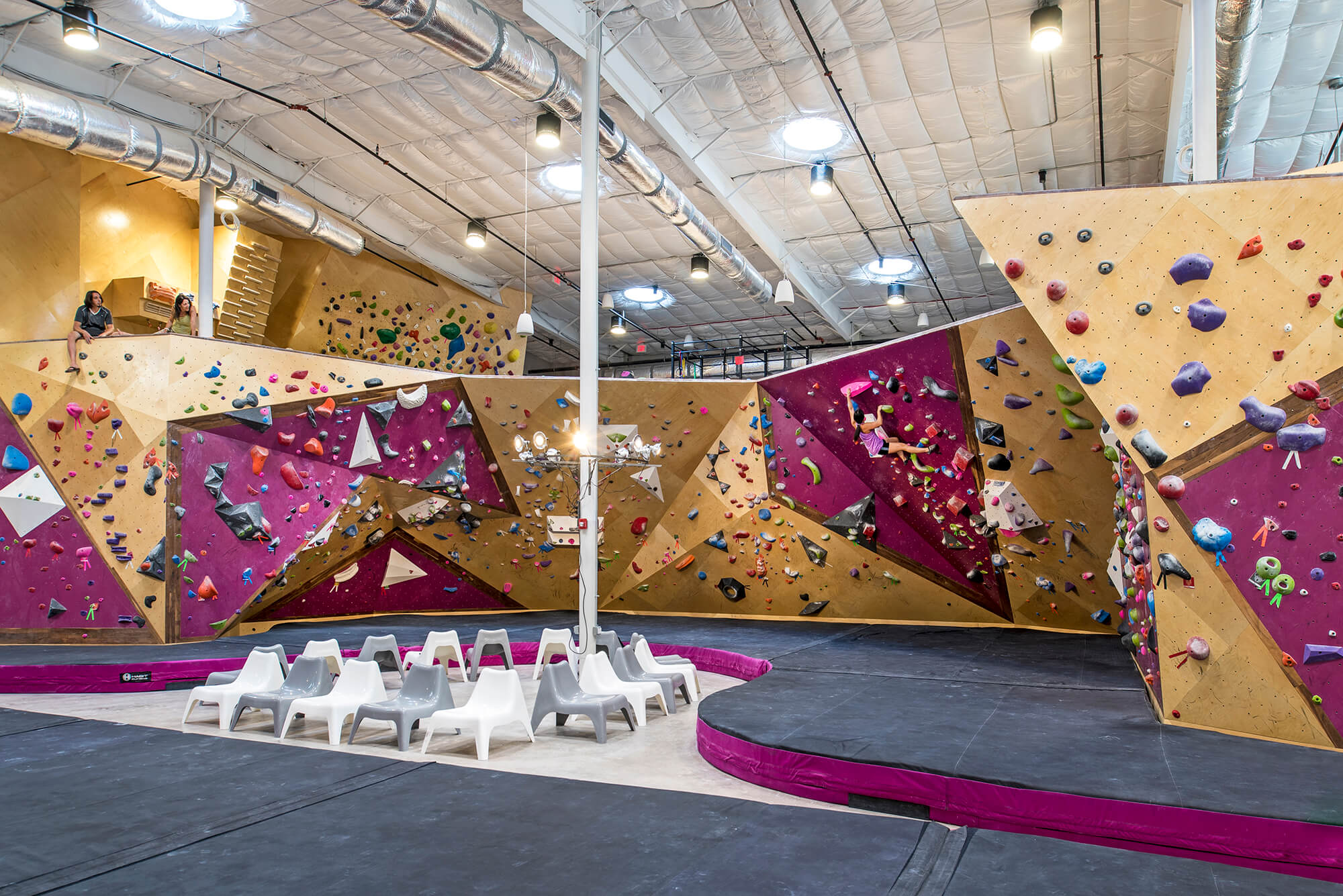 Multi-layer Modular (MLM) Climbing Walls
Built-to-last quality
Beautiful

Designed to be beautiful flat, geometric-shaped panels. All walls maintain a seamless climbing surface.

Strong and durable

Features multi-layered construction technique for exceptional rigidity and durability. Meets or exceeds CWA standards.

Goes up quickly

CNC-based process for fast on-site construction.

Premium Look and Feel

Combines premium 3/4" Baltic Birch & 1/4" hardwood to form a 1" thick wall. Standard density of three t-nuts per sq. ft.

Customized Surface treatments

Allows for custom staining, painting, or clear coat textured finishes: all are ultra-resistant to smears, wear, cracking and delamination.

Guaranteed

Includes a five-year warranty on wall and surface finishes.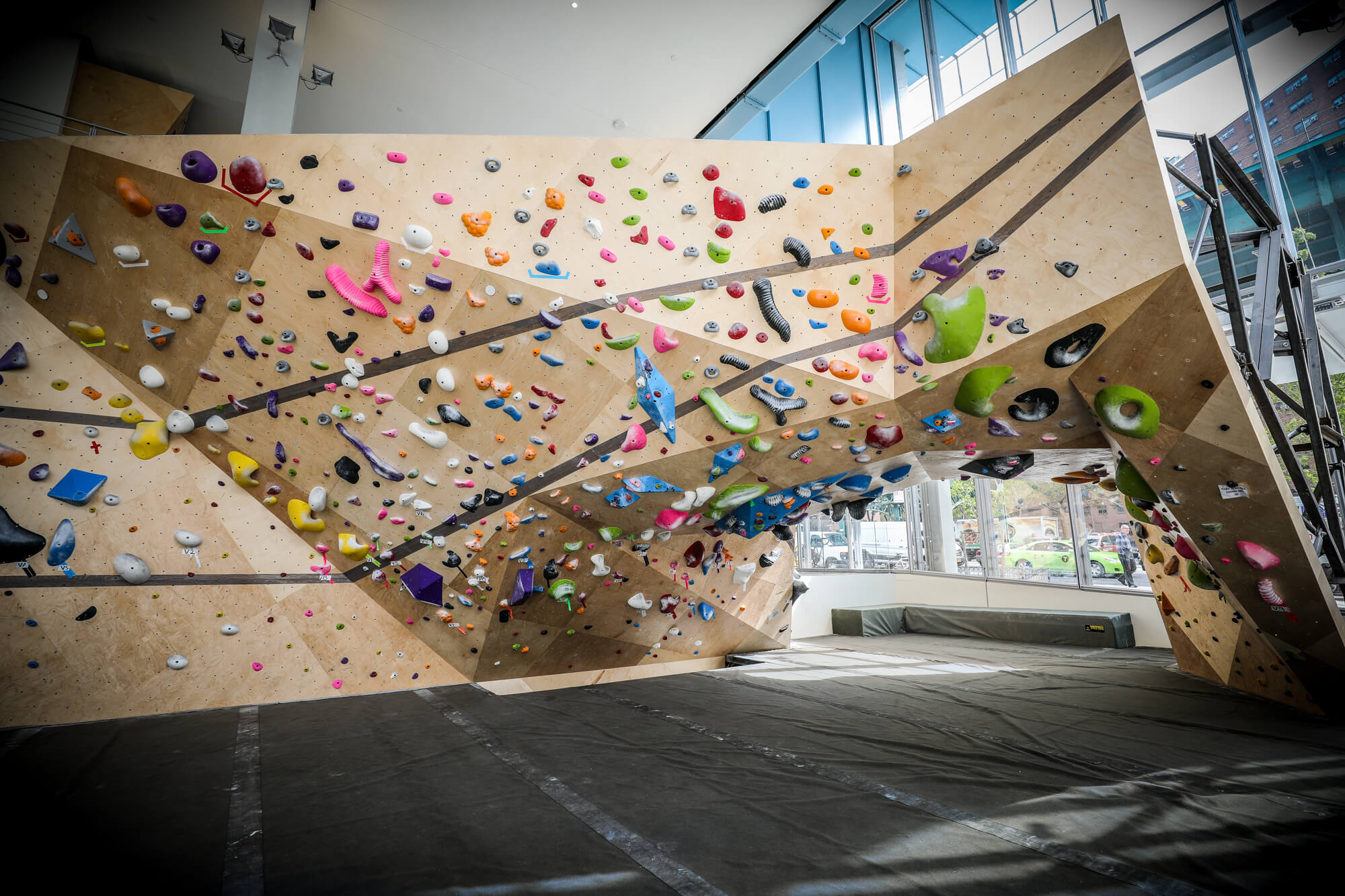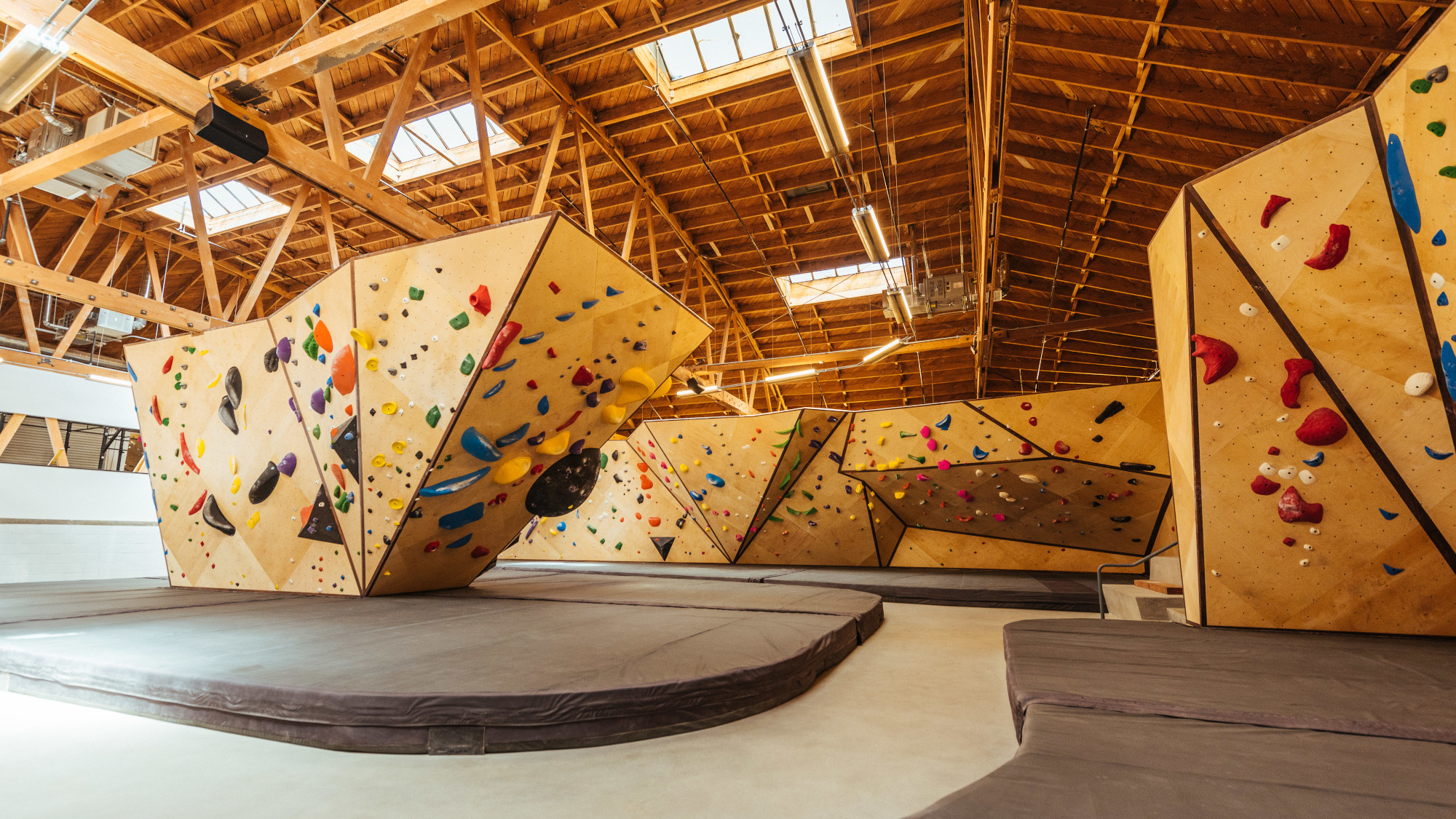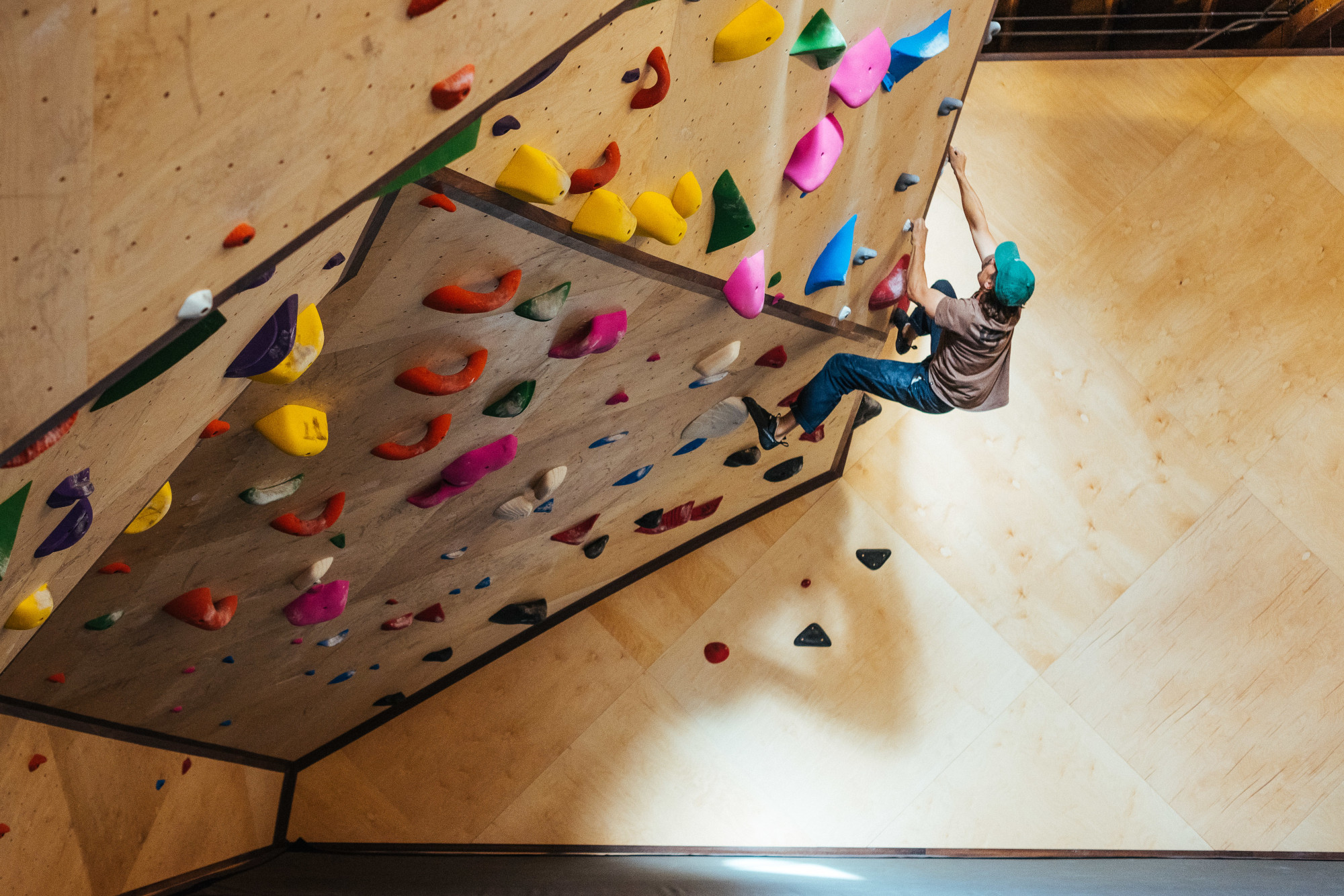 Geometric and Seamless
MLM panels consist of geometric shaped, flat surfaces. Each surface is precision-cut using a CNC machine at VS headquarters in Salt Lake City. Panels are quickly assembled onsite, and, to create the ultra-clean and seamless look Vertical Solutions is known for, a final layer of finish sheeting is installed by our finish carpenters. This dual layer creates a rigid and truly seamless final product. Vertical Solutions bouldering walls typically receive a hand shaped top-rail. Route walls are protected with hardwood at rope wear points.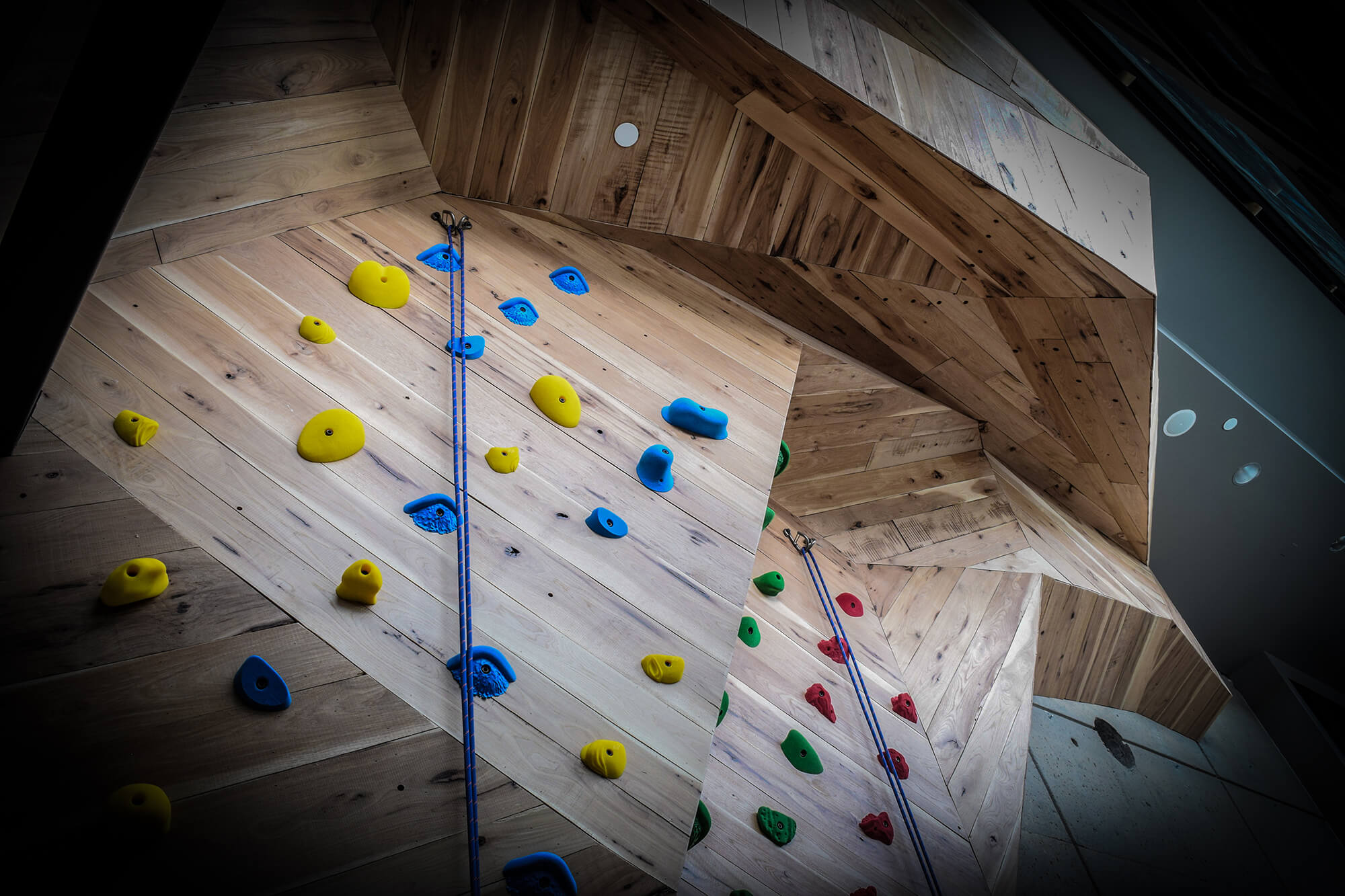 Custom
Similar to the ARC wall systems, we offer many options to customize your gym's walls, including color finishes, hardwoods, and textures. Keep it ultra-clean with our Baltic Birch veneer, add custom colors with paint to match your gym brand, or use different stains for hardwood details. As with all Vertical Solutions projects, each design is unique, distinguishable, and perfectly tailored to suit your climbing gym's personality.