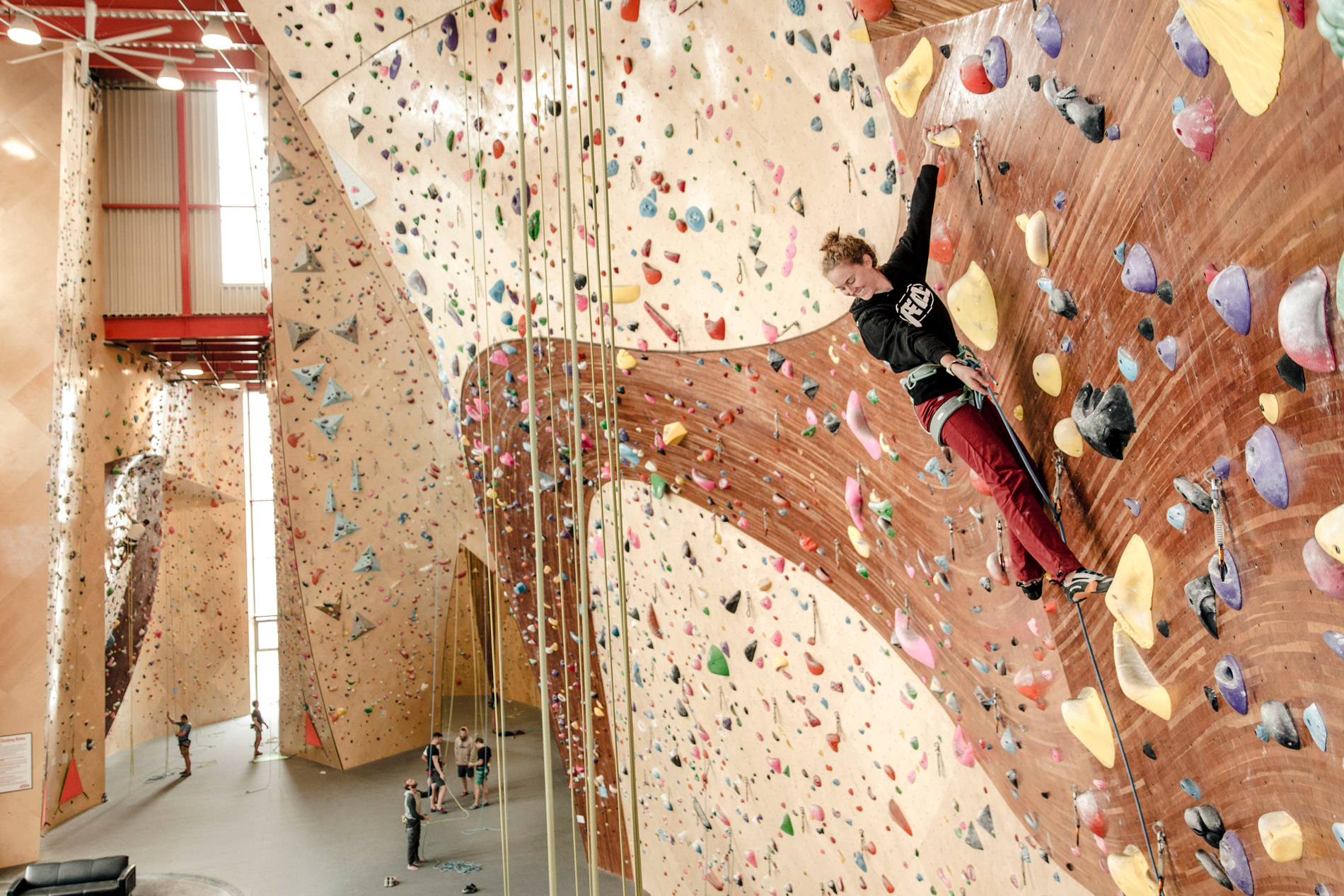 ARC climbing walls
Sweeping lines. Uninterrupted forms.
Industry expertise

The exclusive three-layer ARC system exhibits a beautiful aesthetic with curves, sweeping lines, and cathedral-like impact, all paired with incredible durability. This style of indoor climbing wall design will separate you from the competition and make your customers excited to send new routes as soon as they're set. ARC walls represent the future of climbing gym design. Each wall comes with an inherently unique design and are engineered to either meet or exceed CWA standards.

Aesthetic

Allows for climbing to occur uninterrupted by abrupt angle changes ensuring problems flow unhindered by wall features. Nearly limitless wood aesthetic options using bright Baltic Birch hardwood as the base and exotic hardwoods for details and accents.

Exceptional durability

Features a multi-layered construction technique to deliver exceptional rigidity and durability as well as seamless climbing surfaces. Finish it with custom staining or paint coatings that are ultra-resistant to smears, wear, cracking, and delamination.

Ultimate climbing experience

Provides stainless steel bands that protect walls and ropes at contact points. T-nut density is fully customizable; our standard density is three T-nuts per sq. ft.

Vertical Solutions guarantee

Includes a five-year warranty on wall and surface finishes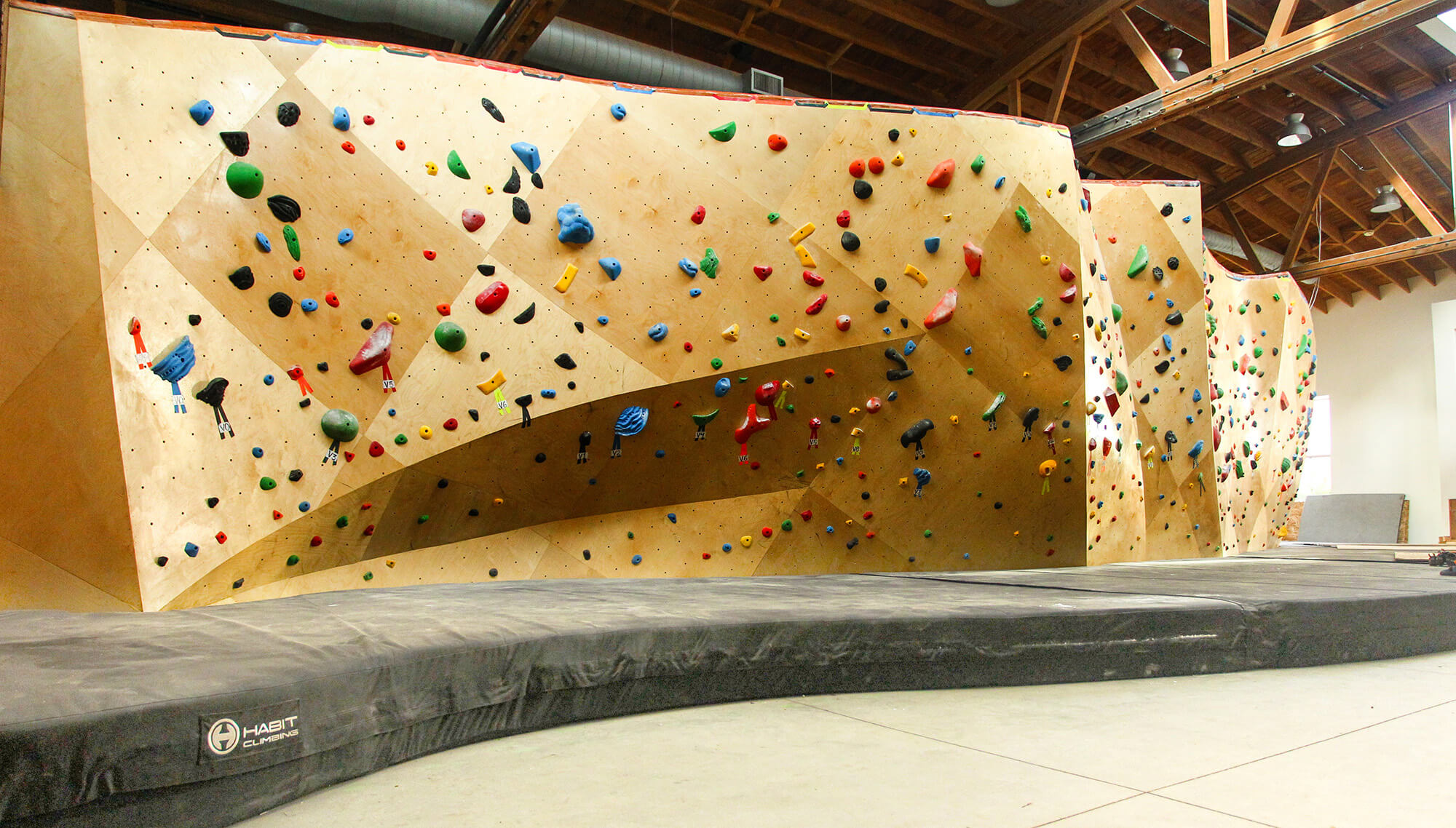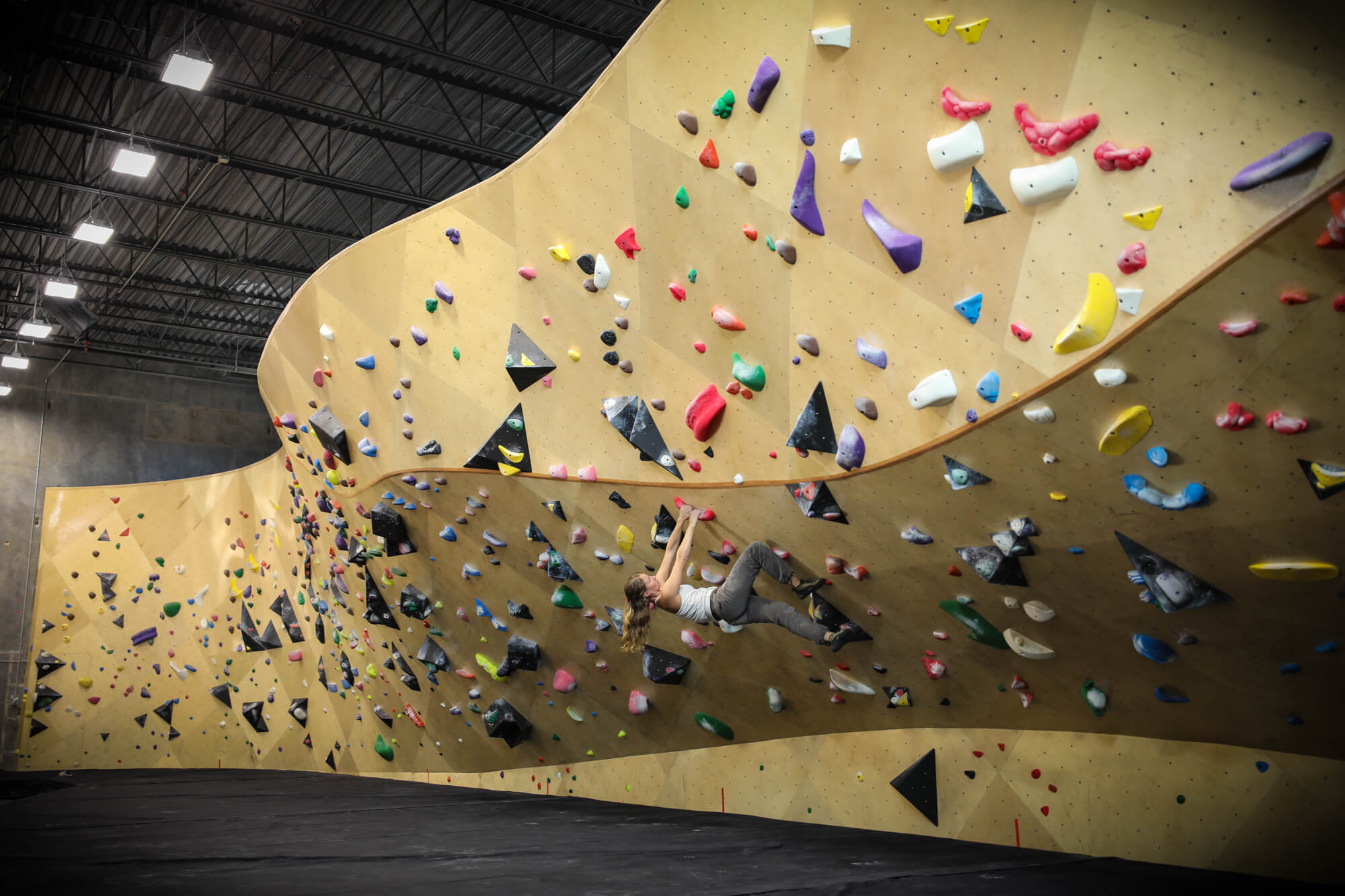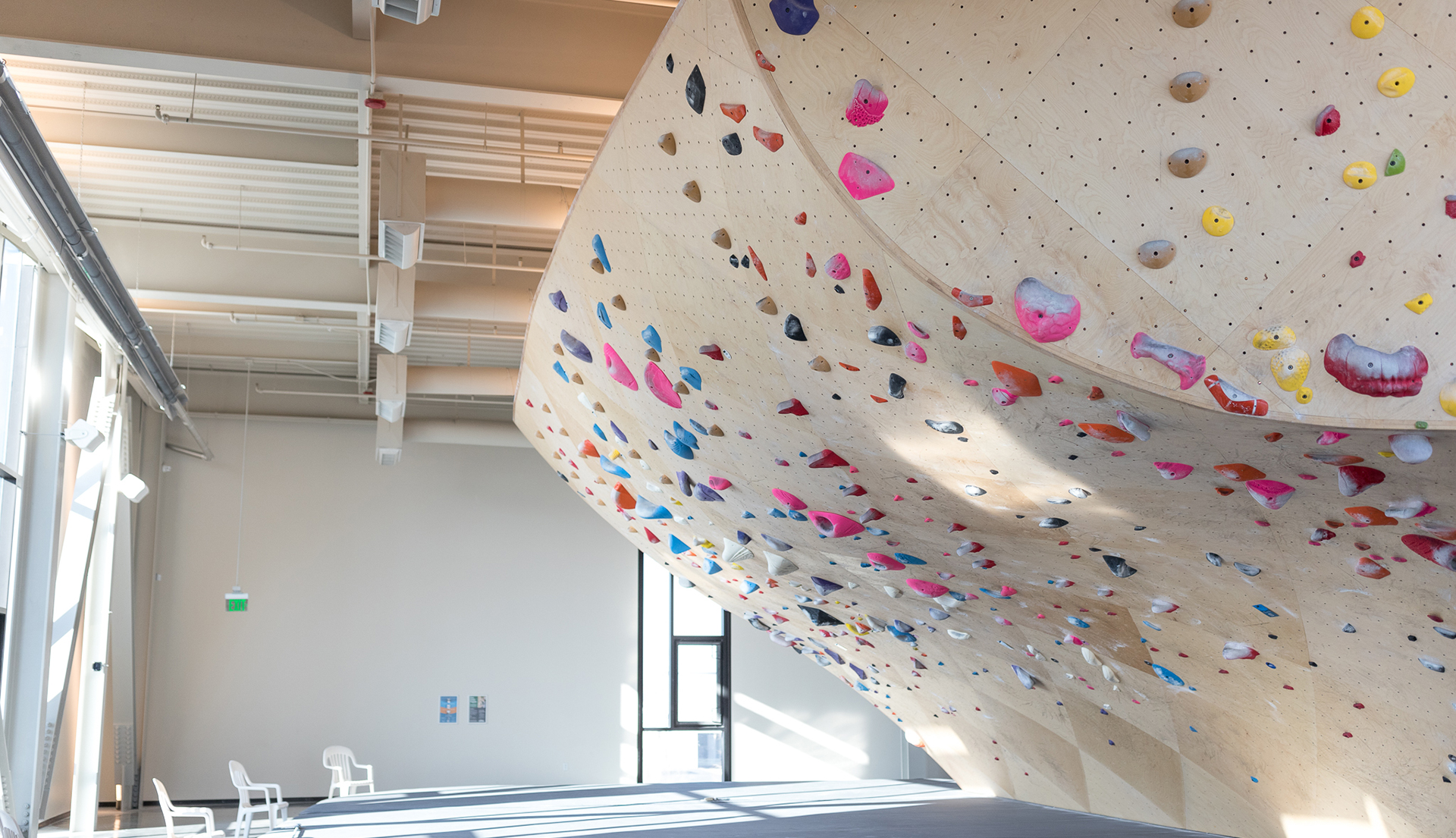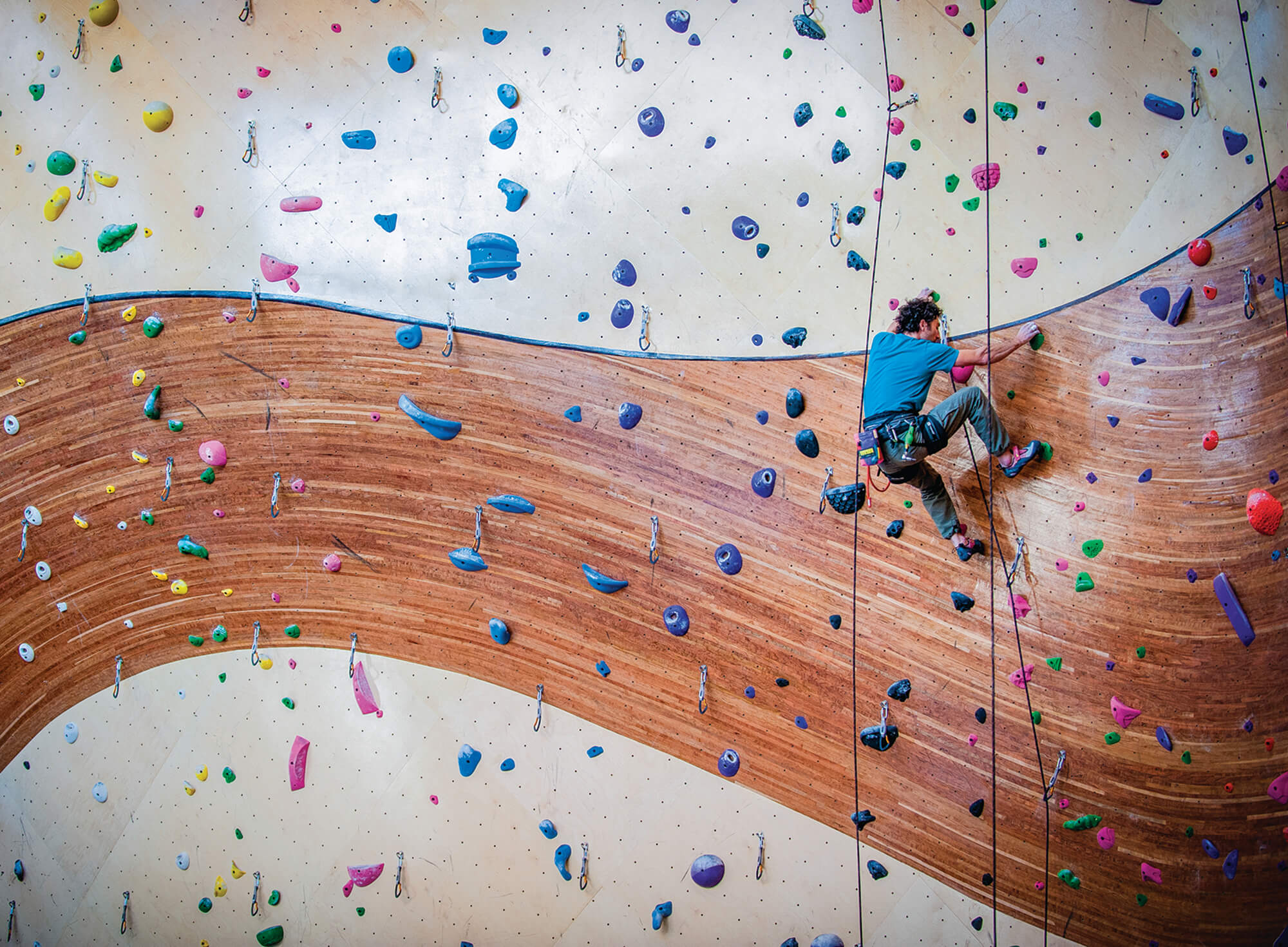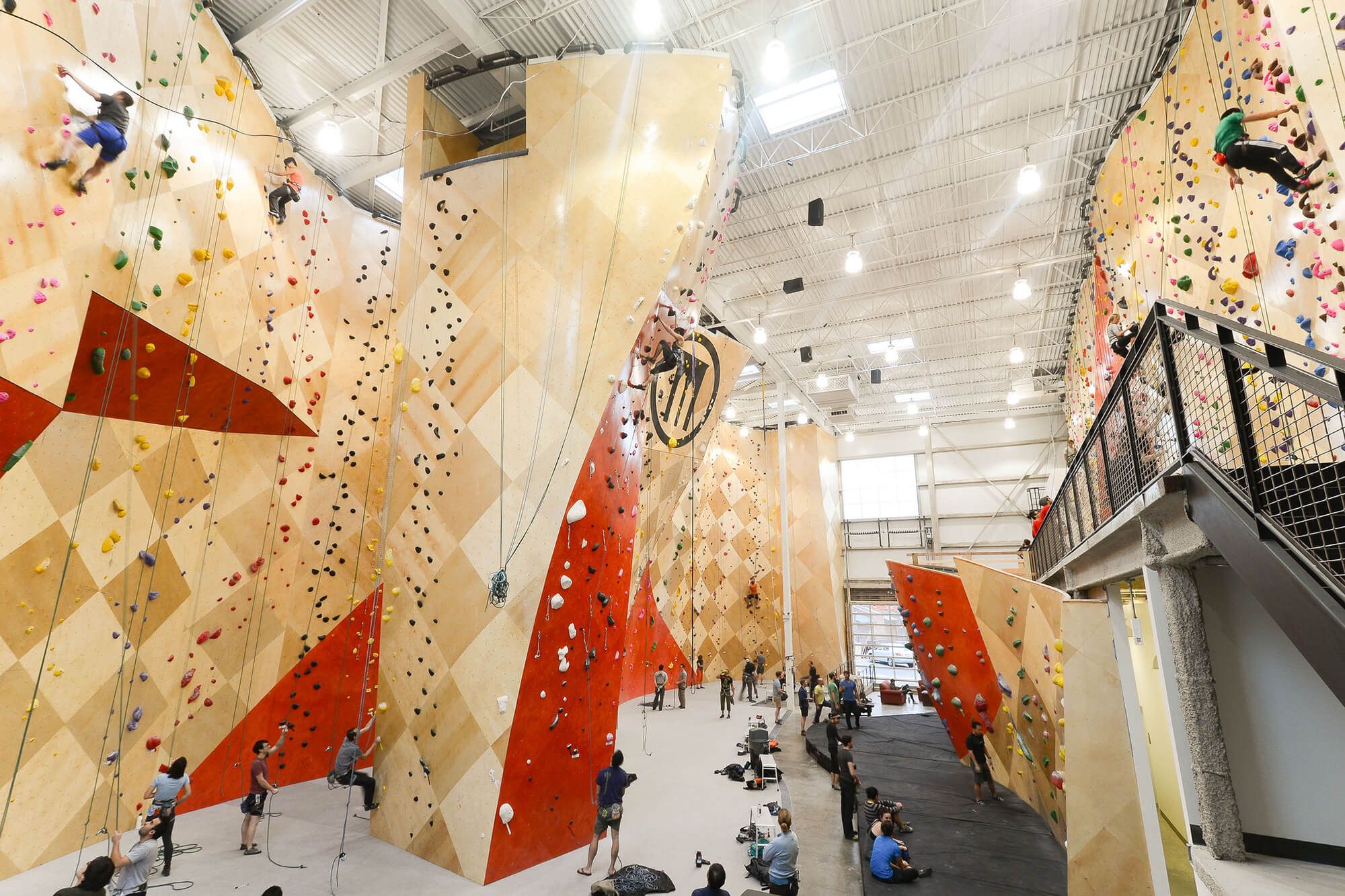 Frame
Our welded and bolted structural steel frame is the backbone of our climbing walls. Engineering ensures that every inch will meet or exceed CWA industry standards, so you feel confident knowing safety is a priority. The primary components include custom-rolled iron tubes and bars that are specifically fit to your facility. The custom nature of our walls improves project flexibility onsite in a way that no other competitor can provide.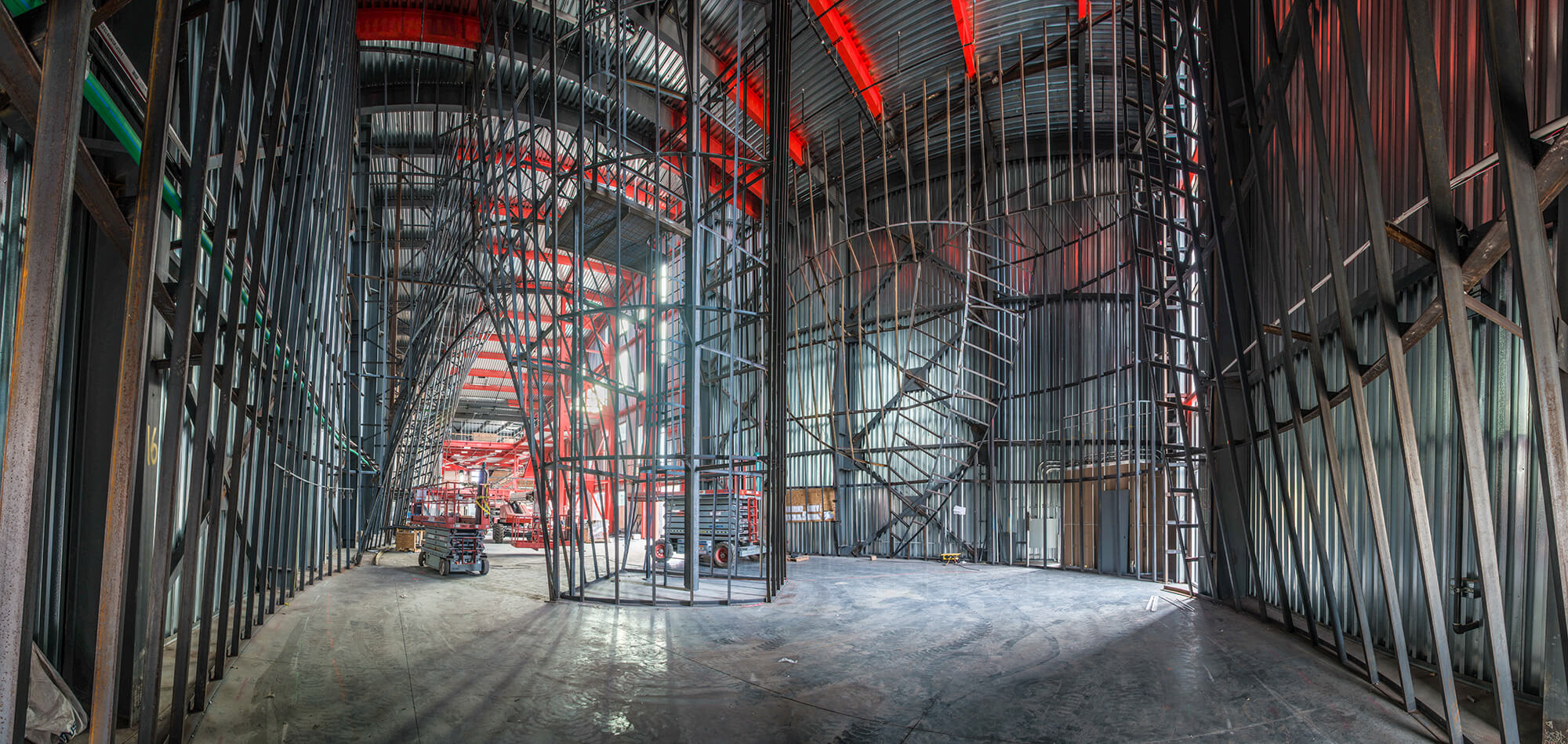 Core
We use three layers of sheeting material to create the climbing surface, forming a wall thickness of 1.25". This method allows for curved design elements and creates a stiff and durable substrate, which won't flex under use. The Vertical Solutions multi-layer construction method offers seam rigidity, increased T-nut strength, and overall durability you can't achieve with dual-layer systems offered by competitors. Our multiple layer system serves to reinforce and better protect the structural integrity of the wall from screw holes left by setters and typical daily use. A key component of our multi-layer system is the final coating, which is epoxy-based as opposed to the concrete or acrylic coatings our competitors use. When compromised, concrete and acrylic coated walls have screw holes that expand, propagate cracks, and create wall debris. With a multi-layer system that has an epoxy coating, after the original screw hole is made, the walls will sustain no further damage to critical infrastructure components. The epoxy doesn't allow cracks to form, nor does it flake away as a textured acrylic or concrete surface would.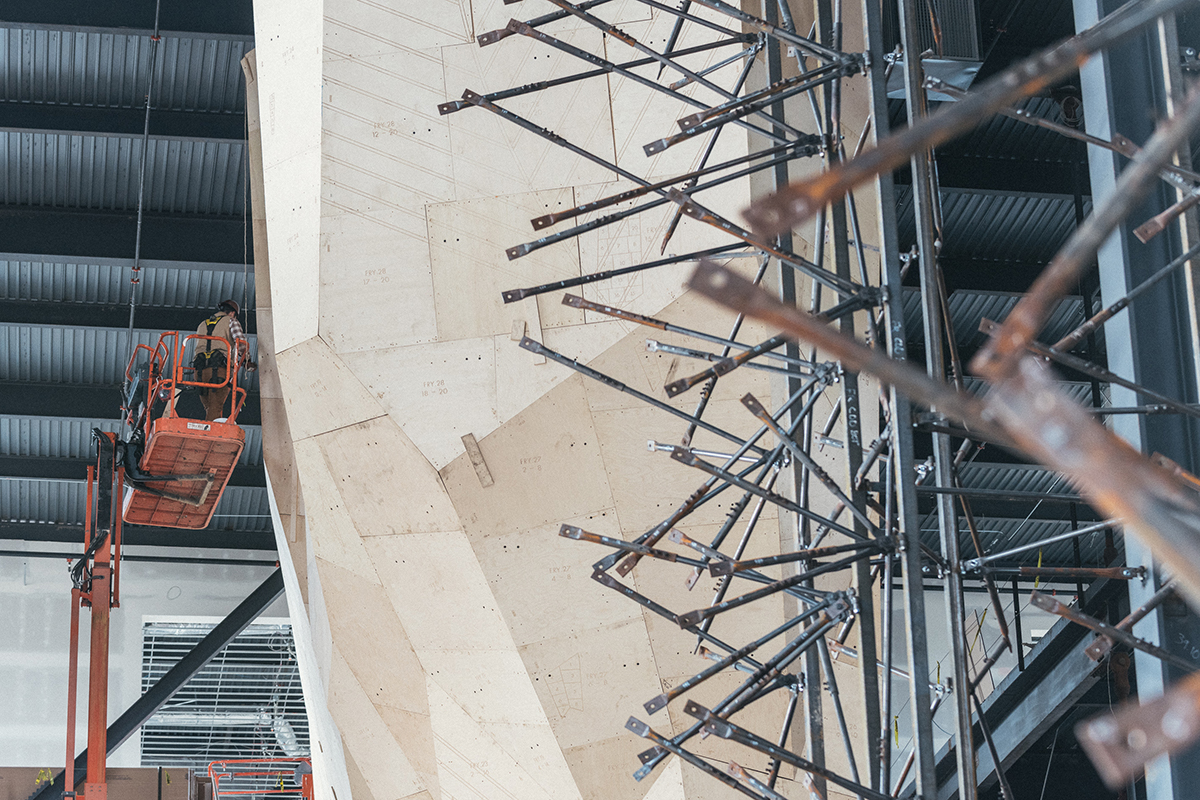 Aesthetic
Our wooden walls are noticeable and have an undeniable aesthetic. Beyond each facility's unique design and build, the walls look flawless. We attribute this, at least in part, to the material. We selected wood for its ability to create a warm and inviting environment while maintaining structural performance. When working solely with wood, you can't get away with a sloppy cover-up job using auxiliary textures and paint. Ultimately, how much of the wood's innate personality you display is up to you. You can choose to exhibit all its natural beauty and impact or soften it to match your gym branding by integrating unique stains or paints.